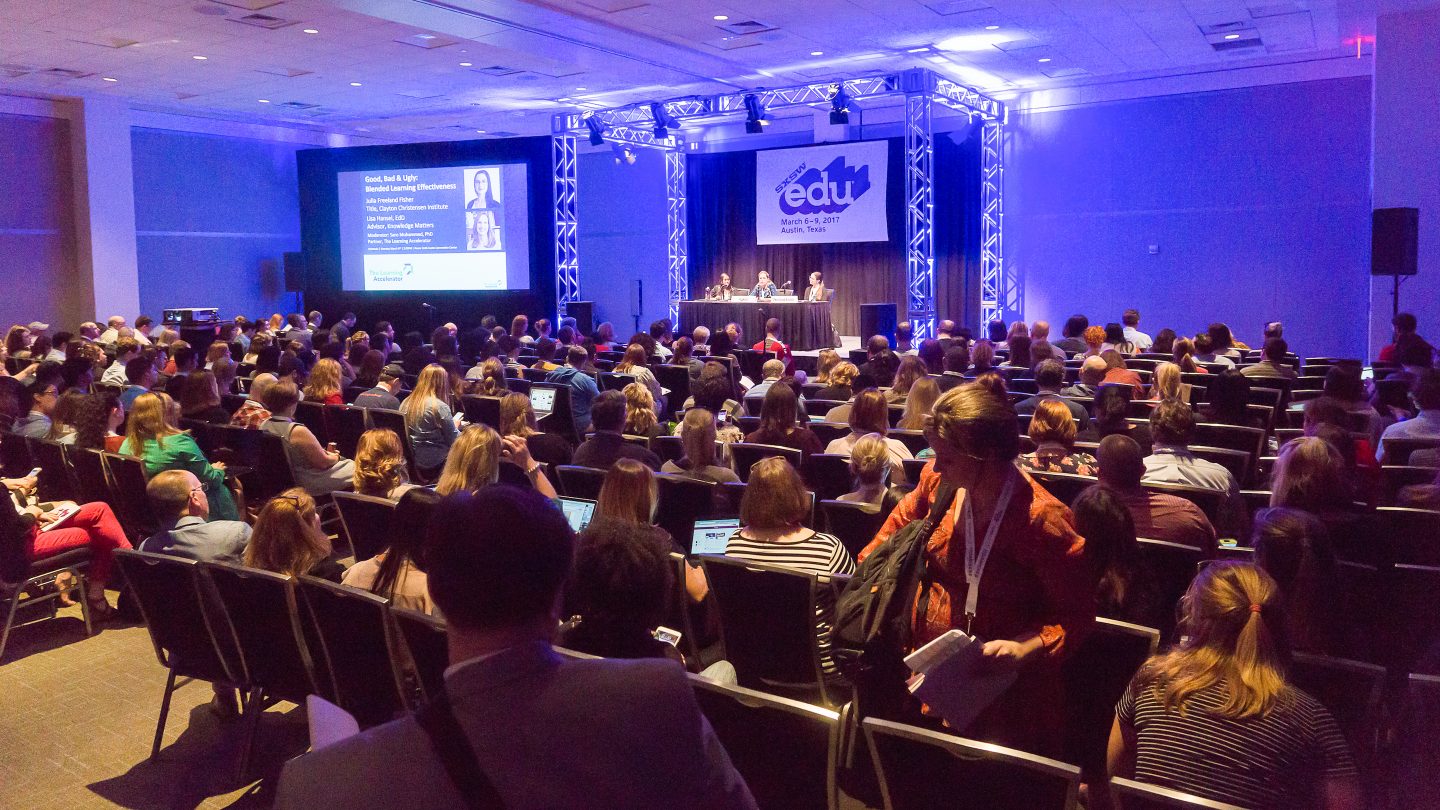 PanelPicker is the two-step, digital crowdsourced platform that enables the community to propose ideas for SXSW EDU. The month-long submission window for entering ideas just ended on Sunday, July 23. In a short few weeks PanelPicker will reopen August 7-25 for Public Voting, allowing the community to review and vote on all ideas entered.
Community voting is an important part of the session selection process but it is not a popularity contest. The community's votes will factor into a score that consist of Advisory Board evaluations (40%), community public voting (30%) and staff analysis (30%).
Tips for PanelPicker Community Voting Success
In anticipation of public voting, here are a few tips for those of you who submitted a proposal.
1. Bookmark Your PanelPicker Idea URL
Before public voting officially begins, session organizers will receive an email containing the unique PanelPicker URL for your session idea. We encourage session organizers to then share this URL with the speakers proposed on the session idea. (As a reminder, session organizers are the primary contact for all SXSW EDU communication pertaining to the session).
2. Spread the Word Within Your Network
Once voting begins, start spreading the word to let folks in your network know that you have a session idea in the running for SXSW EDU 2018. Anyone (with internet access) can participate in voting, all you need to do is create a SXSW account and sign in. Activate your network to generate support for your idea.
3. Hype Up the Community Using Your PanelPicker Video
In the PanelPicker proposal, organizers had the option to add a video and additional resource links to support the proposal. This short video and/or visual aid serve as the digital face of your proposal and showcases the speakers and the programming idea.
Maximize the promotional value of this video by sharing it on social media and then linking back to your PanelPicker URL encouraging the community to vote for this idea.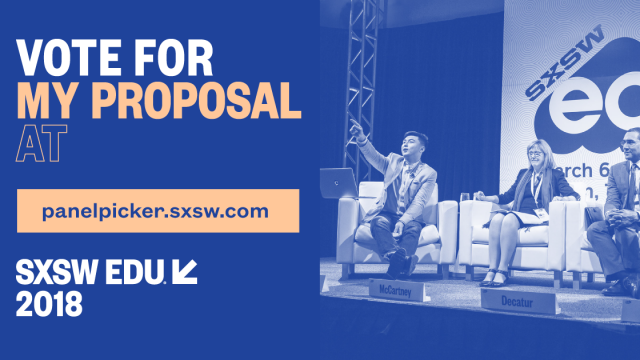 4. Use the SXSW EDU Social Media Images to Celebrate Your Entry
To help you spread the word about your PanelPicker proposal, we've provided a number of social media images. Each image is sized for sharing on Twitter, Facebook and Instagram. These images are also great for embedding on your blog or website (hyperlink the image to your PanelPicker idea).
5. Conduct an Email Campaign in Support of Your Idea
Another great way to get the word out about your PanelPicker entry is through a personalized email touch. To catch your readers attention, keep your email brief and the call-to-action clear.
Use the tips to make the most of PanelPicker community voting, August 7-25. And don't forget to mark your calendars – 2018 registration and housing opens Tuesday, August 1 for the SXSW EDU Conference & Festival, March 5-8, 2018.
Photo by Luis Bustos.