PanelPicker® is a digital, crowd-sourced platform that enables the community to session propose ideas for the SXSW EDU 2019 program.
Simply enter your session proposal for SXSW EDU 2019 during the month-long submission window. Then PanelPicker will re-open for public voting, allowing the public to review, vote on, and provide feedback for all ideas entered.
Final PanelPicker Proposal Grade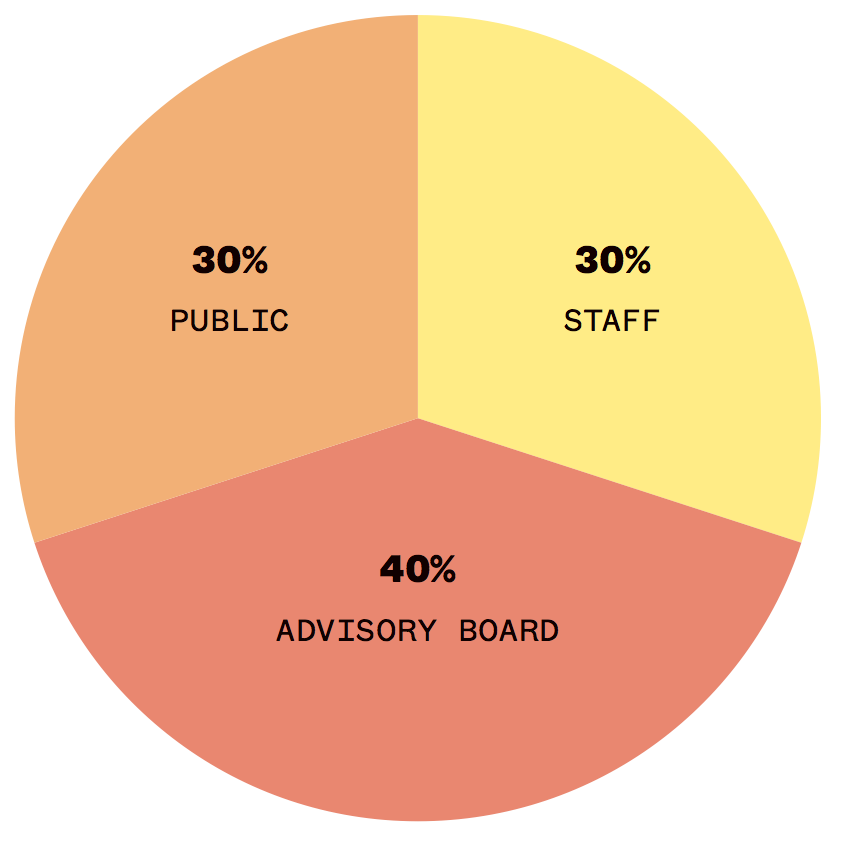 The final decision is derived from SXSW EDU Advisory Board evaluations (40%), public voting (30%), and staff review (30%).
Important Dates
Monday, June 25: PanelPicker opens for entries
Sunday, July 22: PanelPicker entry window closes
Monday, August 6: PanelPicker public voting begins
Thursday, August 30: PanelPicker public voting ends