PanelPicker® is a digital, crowd-sourced platform that enables the community to propose programming ideas for SXSW EDU, March 9-12, 2020.
Simply enter your session proposal for SXSW EDU 2020 during the submission window. Then PanelPicker will re-open for public voting, allowing the public to review, vote on, and provide feedback for all ideas entered.
Enter a PanelPicker Application
Final PanelPicker Proposal Grade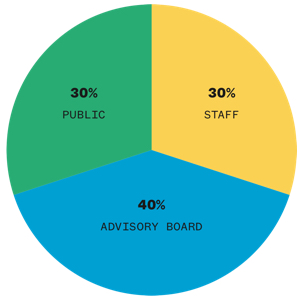 The final decision is derived from SXSW EDU Advisory Board evaluations (40%), public voting (30%), and staff review (30%).
Important Dates
July 1 – PanelPicker opens for entries
July 21 – PanelPicker entry window closes
August 5 – PanelPicker public voting begins
August 23 – PanelPicker public voting ends