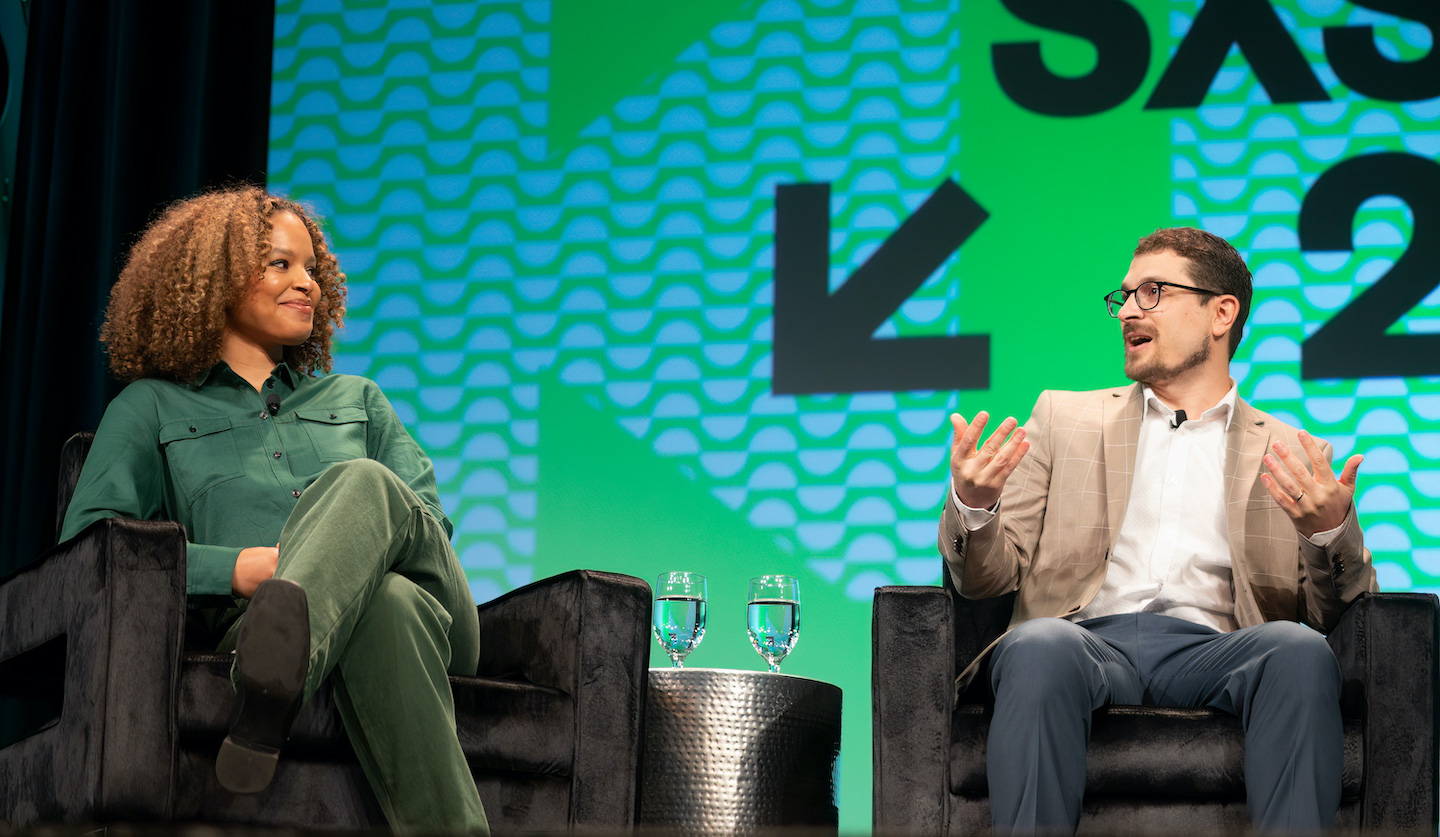 Thank you for your interest in covering SXSW EDU.
Press Accreditation for the 2023 event will open August 23, 2022. If you have any questions, please contact Liz Stein, elizabeth@sxswedu.com
Thank you,
SXSW EDU Communications
Antonia Hylton and Mike Hixenbaugh on the Keynote session When Culture Wars Come to School at SXSW EDU 2022. Photo by Steve Rogers.