Did you enter a session proposal in PanelPicker® for SXSW EDU 2020? Rally support for your idea during the PanelPicker voting window on August 5 – August 23, 2019. The community's input will amount to 30% of the total score for your proposal. Your proposal will also be evaluated by the SXSW EDU Advisory Board (40%), and SXSW EDU staff (30%) during this time.
Image Downloads
Download and save these images to share on social media or embed on your website, blog, or email campaign.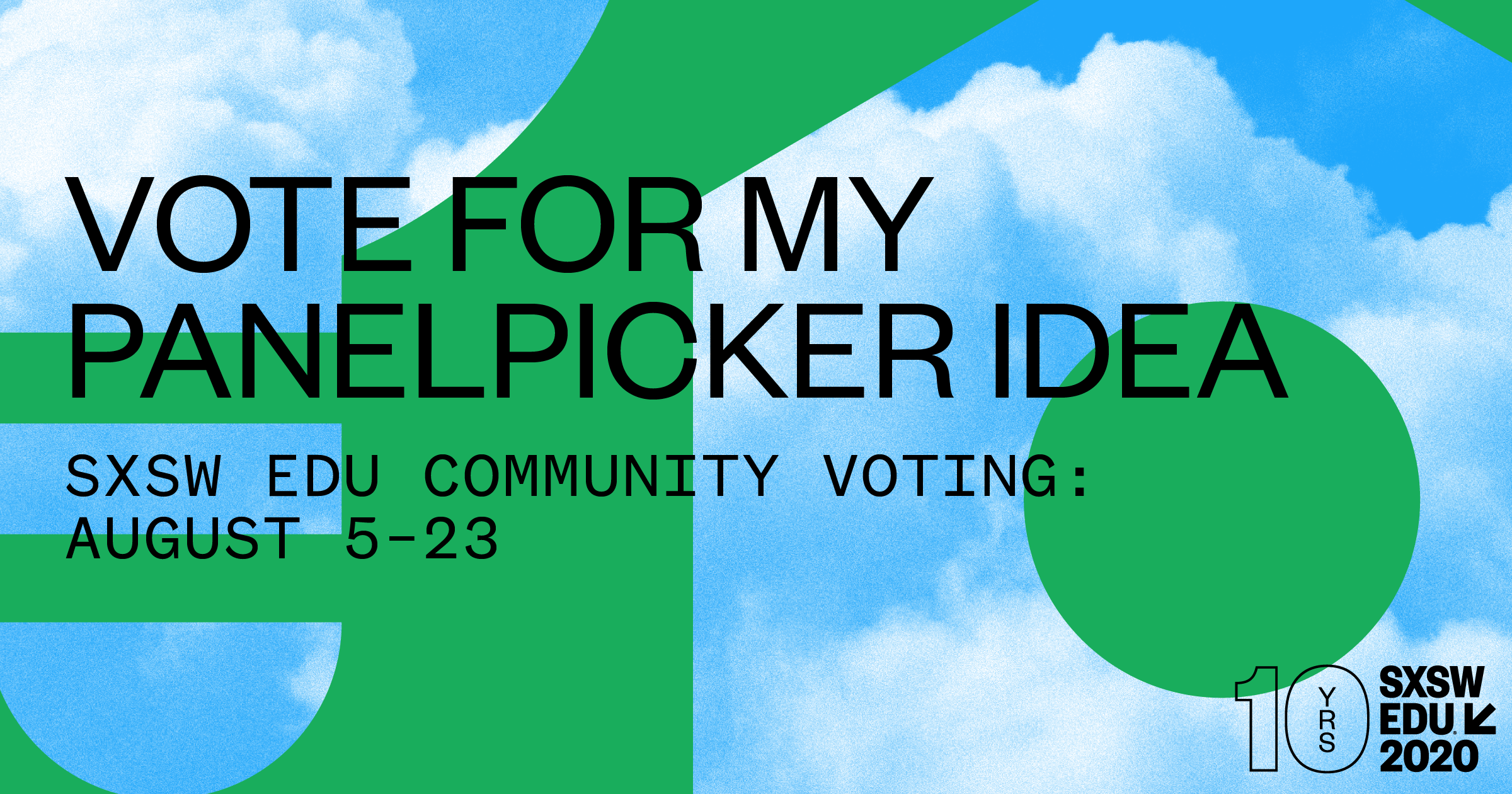 Tips for Promoting
Always include the unique URL for your PanelPicker proposal in your social media or website post so that the community can easily access your idea.
Add some modest how-to information such as "To vote, sign in to PanelPicker or create a free SXSW account with just your email."
Share WHY you think your proposal should be selected for the event.
Use the video from the Resource section of your PanelPicker proposal to create more awareness about your proposal.