The Work Reimagined track focuses on programs and new approaches to professional development, upskilling, corporate learning, and talent development.
Topics include workforce revitalization, training, and career transitions, as well as initiatives for mature learners, pathways for non-traditional students, and how the future of work will impact new generations of students.
SXSW EDU aims to represent the community's goals yearly, and as such prioritizes community engagement in the session selection process through PanelPicker®. Sessions are crowdsourced before being voted on and reviewed by the community, the Advisory Board, and SXSW EDU staff.
Explore 2024 Work Reimagined sessions in the SXSW EDU schedule.
The Work Reimagined Track is sponsored by ECMC Group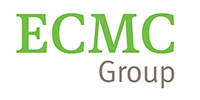 Through a unique combination of philanthropic work, financial services and educational solutions, ECMC Group and its affiliates deliver outcomes that make a difference for individuals, organizations and communities. The mission of ECMC Group is to help students recognize and realize their potential by investing in, creating and providing innovative education solutions that support schools and improve student educational outcomes. Simply stated, our mission is to help students succeed.
About SXSW EDU
The SXSW EDU Conference & Festival is a celebration of innovation and learning in the education industry, bringing in attendees from all over the world to share their expertise, learn from each other, and engage in thought-provoking discussions about the future of education. Explore all 12 tracks across a variety of formats including Keynotes, Featured Sessions, Performances, Workshops, and more.
Register to attend to join us for the 2024 SXSW EDU Conference & Festival from March 4-7, 2024 in Austin, TX.