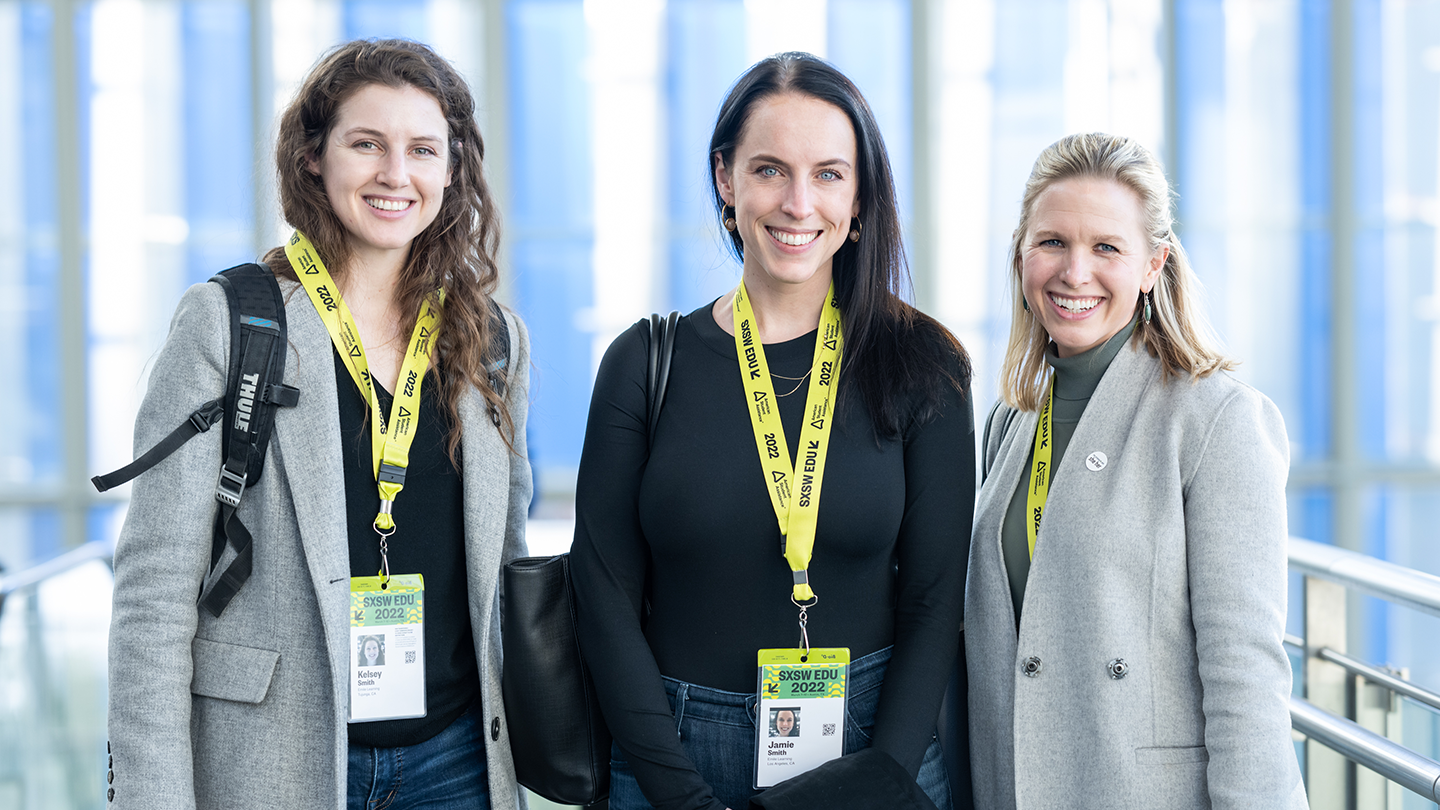 From sessions about early childhood education and design-based learning to musical performances and fast-paced competitions, the 2023 event is shaping up to be one you won't want to miss. Need some assistance making the case on why you should come to Austin this March? We've got you covered to help you convince your boss to attend and fund your trip!
We've put together a few tips along with an email template you can use as you make your case to your boss, school, district, or institution leader to approve and fund your trip.
Build a Personalized Schedule
Get familiar with the speakers, sessions, performances, and more on the schedule, to put together a list of sessions that align with your personal and professional objectives. Provide this list to your boss to show them what you plan to attend, along with all the takeaways you will bring back to work after the event.
While building your schedule, consider the more than 160 sessions that will offer Continuing Professional Education (CPE) credit by the Association of Texas Professional Educators (ATPE).
Determine Your Top Reasons for Attending
Make your argument more compelling by identifying your reasons for attending the Conference & Festival. Come up with at least three reasons that align with your professional goals, benefit your organization, and support your work.
Some examples you might use are:
Earn your required CPE (Continuing professional education) credits
Network with industry leaders
Access to cutting-edge strategies and best practices
Seeking inspiration from top thought leaders in education
We recommend elaborating on each reason when presenting them to your boss.
Put Together an Estimated Budget
As with any trip, your attendance at SXSW EDU will be associated with some costs, and your boss will need to consider this. Anticipate this request and spend some time determining what the total cost will likely be. Explore some of our ways to attend on a budget and highlight the ones that are relevant to you in your letter. This way, your boss will know that you are making the case to attend while actively working to save your organization money.
Some costs to consider are:
Registration (save $50 from the walk-up rate when you purchase before March 5)
Hotel (get the best rates and locations when you book through SXSW EDU Housing & Travel)
Airfare (book your flight early and set up flight alerts to be on top of when to book for the lowest price)
Food (some networking events include complimentary coffee, snacks, and food)
Check out our blog, Five Ways to Attend SXSW EDU on a Budget, for more tips on attending on a budget.
Send a Formal Request Letter
Now that you've gathered the pieces, it's time to put it all together. Add all your information to a well-crafted email, keeping your boss's perspective in mind.
We've created an email template that you can use as a starting point to format your letter.
Join Your Community in March
Register to attend in Austin or experience SXSW EDU Online. Celebrate education through compelling sessions, networking opportunities, and so much more at SXSW EDU from March 6-9, 2023.
Be the first to know of any information leading up to the event through Twitter, LinkedIn, Instagram, Facebook, TikTok and our newsletter.
Photo provided by Tico Mendoza