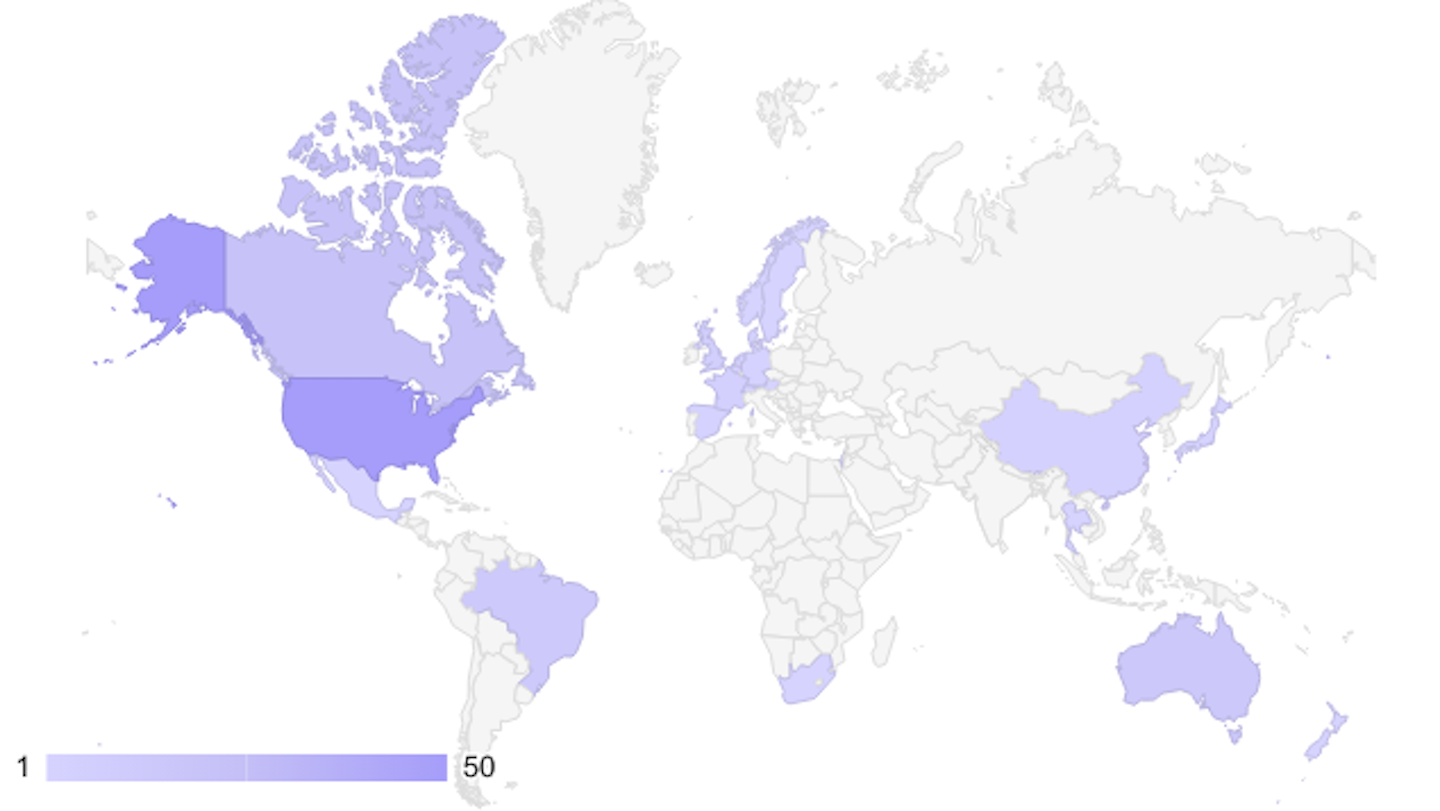 At SXSW EDU, innovators and educators come together from all over the world. Through the PanelPicker process, we get a glimpse into the current priorities within the education community near and far. This year, we received more than 1,200 PanelPicker proposals, with speakers representing 36 different countries from around the world.
Countries Represented
Australia • Austria • Belgium • Brazil • Canada • China • Costa Rica • Denmark • Estonia • Finland • France • Germany • Hong Kong • Hungary • India • Indonesia • Ireland • Israel • Japan • Kenya • Mexico • Netherlands • New Zealand • Norway • Philippines • Republic of Korea • Rwanda • Serbia • Sierra Leone • Singapore • South Africa • Spain • Sweden • Switzerland • Thailand • United Kingdom
The countries with the most representation in PanelPicker (excluding the United States) are Canada with 42 speakers, Brazil with 30 speakers, and Australia with 23 speakers. While proposals spanned all 11 thematic tracks, the most frequently used tracks for these proposals are:
Accessibility & Inclusion
Arts & Storytelling
Emerging Tech
Practice & Pedagogy
Work Reimagined
Keep your eyes peeled later this fall to learn which proposals from around the world are selected to join the SXSW EDU 2023 program.
Join Your Community in March
Join us for SXSW EDU 2023 from March 6-9 in Austin, Texas. Don't forget to register and book your hotel early, and subscribe to our newsletter to be the first to know of any event information leading up to the event.
Check out what's new for SXSW EDU 2023 and learn about all the ways that you can get involved.