Here's What to Look Forward to at SXSW EDU 2023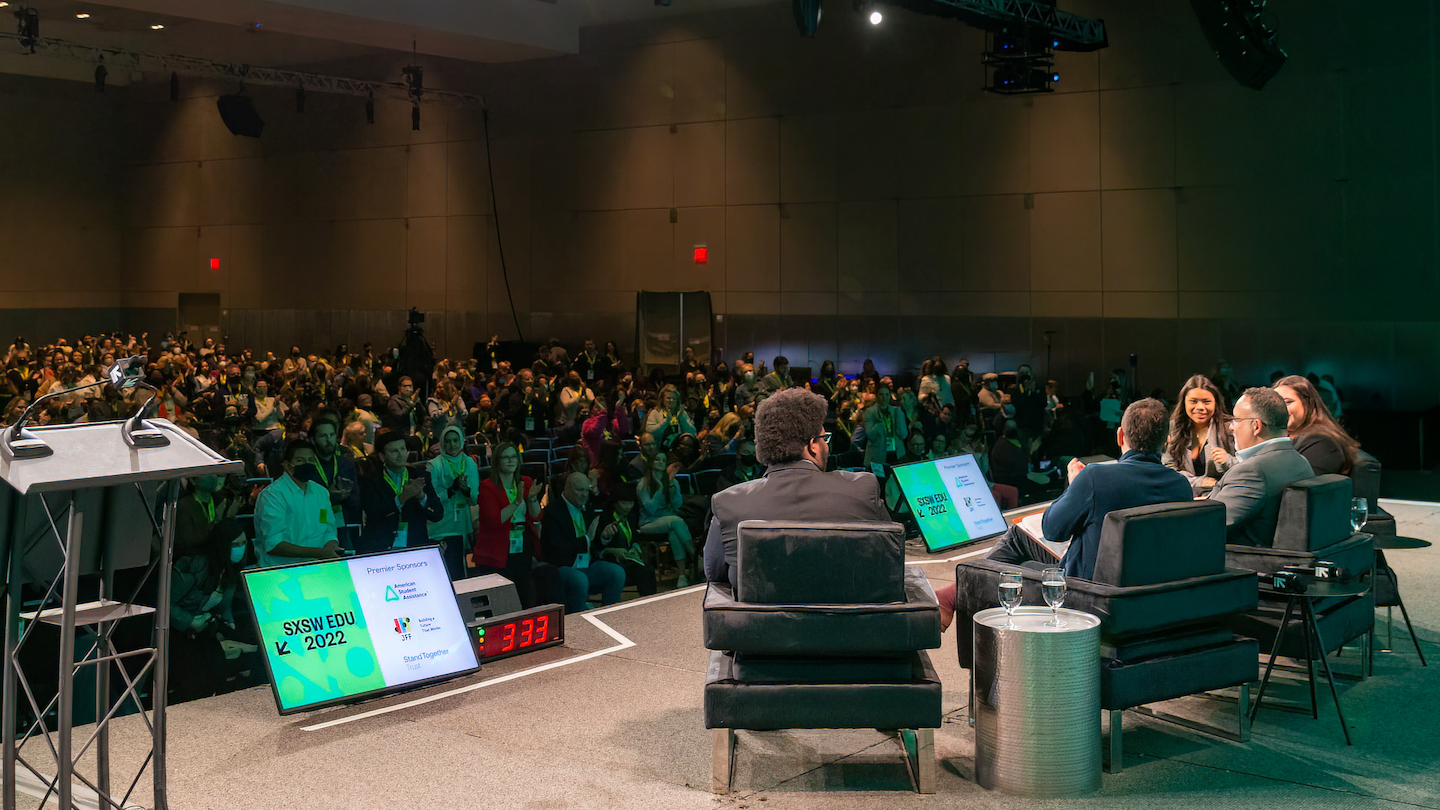 Another June has arrived in sunny (if hot) Austin, Texas, which always brings renewed excitement from all of us here at SXSW EDU for the year to come.
We mark the launch of the 2023 SXSW EDU Conference & Festival season with the opening of PanelPicker®, our crowdsourced programming platform that gives you, and our entire learning community, a voice in the program for next year.
The joy of coming back together again for the first time in years this past March – both in-person and online – to connect, learn and grow together has carried us through the springtime as the whole team has been working hard to continue to build a meaningful experience for SXSW EDU next year.
While this is only the beginning of the festival season with many exciting announcements and opportunities to participate to come, I'd love to take a moment to share with you some early highlights of what we have in store for March 2023.
Participate
Today marks the beginning of the PanelPicker submission window – your opportunity to propose a programming idea. In August, the second phase of PanelPicker gives you the opportunity to review all the ideas submitted and vote for what you want to see featured in March.
For all the entrepreneurs looking to showcase their startup at SXSW EDU, we have two competitions with applications launching on August 23, 2022. The Launch startup competition is for early-stage learning companies and the Student Startup Competition showcases high school entrepreneurs.
Filmmakers and mentors looking to share their work with the community should keep their eyes on applications opening on August 9, 2022.
Program
Unlike some other convenings, there is no annual theme that we refresh each year to set up the season to come. Instead, we have created 11 tracks that shine a light both on emerging trends and proven practices within education. Take a moment to review the tracks and definitions to see the areas of interest and spark ideas for your participation.
While we know that you may serve in a more dedicated sector within education, be it early learning, K-12, higher education, or continuing education, we appreciate that at SXSW EDU we create space for you to build connections across the learning journey. That said, it's always helpful to find important and relevant content for you, so we're continuing to use focus areas as a way to filter content at this year's event.
Finally, as learners ourselves, we know there are many different ways to interact and consume the program at SXSW EDU, so we have a range of formats and programs to reflect that.
Join Us
Our gratitude and appreciation for the impact that the community at SXSW EDU has on learners across the country and around the world continues to inspire us. We're thrilled to have another opportunity to craft a program and an experience that honors the work you do, and look forward to sharing our plans with you as the season unfolds.
Join us March 6-9, 2023 in Austin, Texas for the 13th annual SXSW EDU Conference & Festival.
See You In 2023
Mark your calendars for March 6-9, 2023 and stay connected with your community!
Sign up for SXSW EDU email updates for important dates, announcements, opportunities, and more. Be sure to check out the News feed, watch videos, and follow us on Twitter, Facebook, LinkedIn and Instagram.
Photo provided by Steve Rogers