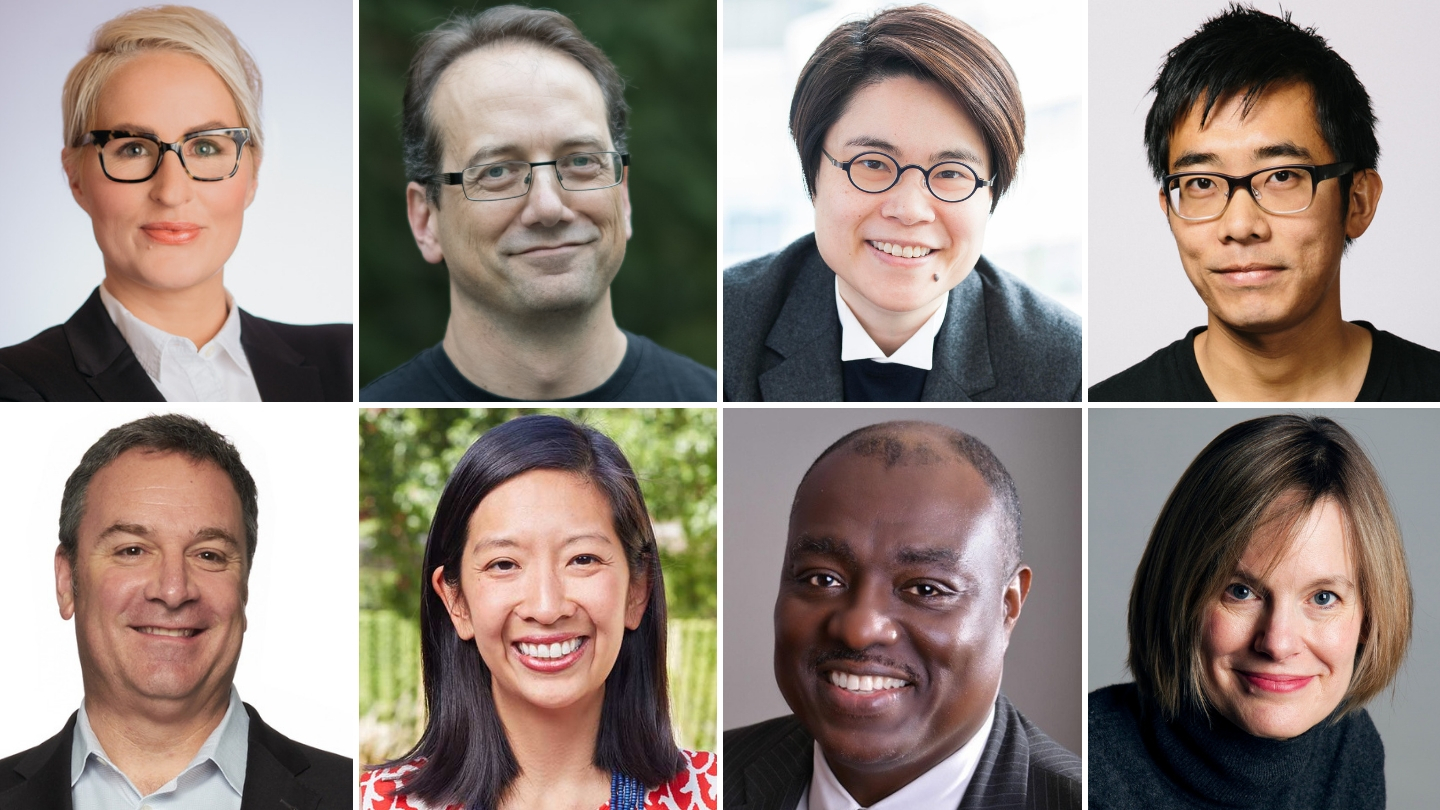 Each year trailblazers take the stage at SXSW EDU to showcase work being done to empower students and improve learning outcomes. Competitions serve as a vehicle to elevate and honor the work impacting education. We're thrilled to announce the finalists and judges for Launch and Learn by Design alongside the complete schedule of events for both competitions.
Launch
Early-stage startups will take turns pitching to industry experts, early adopters, investors, and educators during the eighth annual Launch competition presented by the Walton Family Foundation. SXSW EDU attendees will have the opportunity to meet the startup founders and preview their solutions during the Startup Spotlight. The competition will conclude with a finalist celebration and winner announcement at the Competition Awards Party.
This year's finalists offer a wide range of solutions from an AI-powered companion robot for kids and supporting faster mathematical calculations to providing data-driven student advisement and audio-guided multimodal learning experiences.
Finalists
Amira Learning (Las Vegas, NV)
Caribu (Miami, FL)
Edmit (Boston, MA)
Giide (Boulder, CO)
Pie for Providers (Chicago, IL)
ROYBI (San Jose, CA)
SoroTouch (Tokyo, Japan)
Upkey (Chicago, IL)
Judges
The competition will be judged by University Innovation Alliance Executive Director, Bridget Burns, Director of Product Management for Google for Education, Jonathan Rochelle, EdSurge Managing Editor, Tony Wan, and Creta Ventures Co-Founder and General Partner, Vince Chan.
Learn by Design
Design-based solutions to challenges within education are featured in the Learn by Design competition, presented by VS America. Selected projects focused on the design of physical space and the potential it has to improve learning outcomes. Finalists will pitch before judges and a live SXSW EDU audience. Attendees will also have the opportunity to meet with design teams and preview projects during the Design Spotlight. The competition will conclude with a finalists celebration and winners announced at the Competition Awards Party.
Finalists
Code Next Lab (Oakland, CA)
LabVenture (Portland, ME)
Omaha's Henry Doorly Zoo & Aquarium Robert B. Daugherty Education Center (Omaha, NE)
Project Lemonaid (Lawrence, KS)
Seoul Foreign School, New High School (Seoul, South Korea)
Spero Academy (Minneapolis, MN)
Waukee Innovation & Learning Center (WILC) (Waukee, IA)
Judges
The competition will be judged by Craig Gaulden Davis Principal, Jim Determan, Executive Director of the Children's Museum Pittsburgh, Jane Werner, Director of Austin Public Library, Roosevelt Weeks, and Citizen Schools Director of Maker Initiatives Stephanie Santoso.
Learn more about the competitions at SXSW EDU and make your plans to discover what's shaping the future of education, March 4-7, 2019. Register through Friday, January 18, to save $100 on the walk-up rate.
SXSW EDU 2019 competition judges (t-b, l-r) Bridget Burns, Jonathan Rochelle, Vince Chan, Tony Wan, Jim Determan, Stephanie Santoso, Roosevelt Weeks, and Jane Werner.