Recognizing Hispanic Heritage Month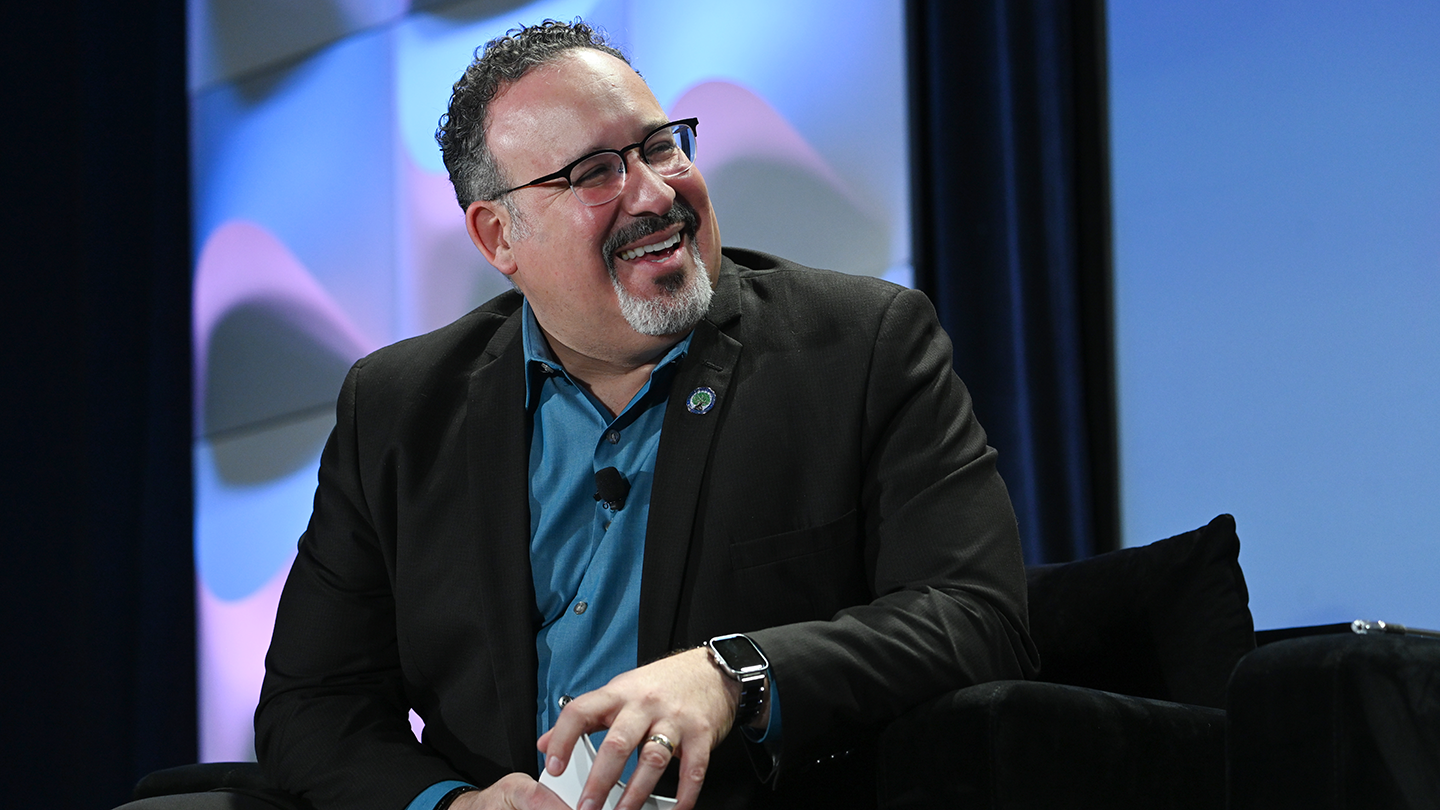 Hispanic Heritage Month, celebrated annually in the United States from September 15 to October 15, is a tribute to the diverse Hispanic and Latine communities that have shaped the nation's history and continue to do so today. During this month-long celebration, people of all backgrounds come together to honor Hispanic and Latine Americans' traditions, art, cuisine, music, and achievements. It's a time to recognize these communities' profound impact on the United States and embrace their unique stories and contributions.
Explore a collection of past SXSW EDU sessions that continue to inspire and create impact in the future of education. Listen to the audio recordings of these sessions, led by Hispanic and Latine thought leaders who have taken the SXSW EDU stage to drive conversations forward for a more inclusive education.
Look Back at Sessions from SXSW EDU 2023:
2023 Sessions on YouTube
Empowering College Hopefuls Through YouTube
Maria Anguiano, Danielle Bainbridge, Hank Green, Katie Kurtz
How New Attention to R&D Will Transform Learning
Joanna Cannon, Pamela Cantor, Kumar Garg, Roberto J. Rodríguez
Raise the Bar to Elevate & Diversify the Teaching Profession
Miguel A. Cardona, Javaid Siddiqi, Mihael Sorrell
Safer Schools: Students, Educators, & Mental Health One Year After Uvalde
Nick Allen PhD, Sewell Chan, Odis Johnson Jr. PhD, Kimberly Mata-Rubio
2023 Sessions You Can Listen To
Bilingualism in Our Bones: Saving Home Languages
Veronica Benavides, Kaila Diaz, Diandra Morse, Vanessa Santiago Schwarz
Closing Advanced Coursework Equity Gaps
Roby Chatterji, Diana Fedderman, Jane Ross, Alia Wong
Continuous Improvement: A Tool to Pursue Equity
Keith Boyd, Erica Bynum, Marina Lin, Michelle Ned
Defining Success in the Latinx Community
Christian Martinez, Areli Porras-Pozos
Elevating Latino Parents in Education
Millard House II, Mitzi Ordoñez, Sandra Rodriguez
Redesigning College Applications Around Inclusion
Jordanna Maziarz, Angel Perez, Jenny Rickard, Jeff Selingo
Stay tuned for more programming announcements leading up to SXSW EDU 2024, with the largest session announcement of the season coming soon!
Join Your Community in March
Join us for SXSW EDU 2024 from March 4-7 in Austin, Texas. Don't forget to register and book your hotel early, and subscribe to our newsletter to be the first to know of any event information leading up to the event.
Check out what's new for SXSW EDU 2024 and learn about all the ways that you can get involved.
Photo by Amanda Stronza