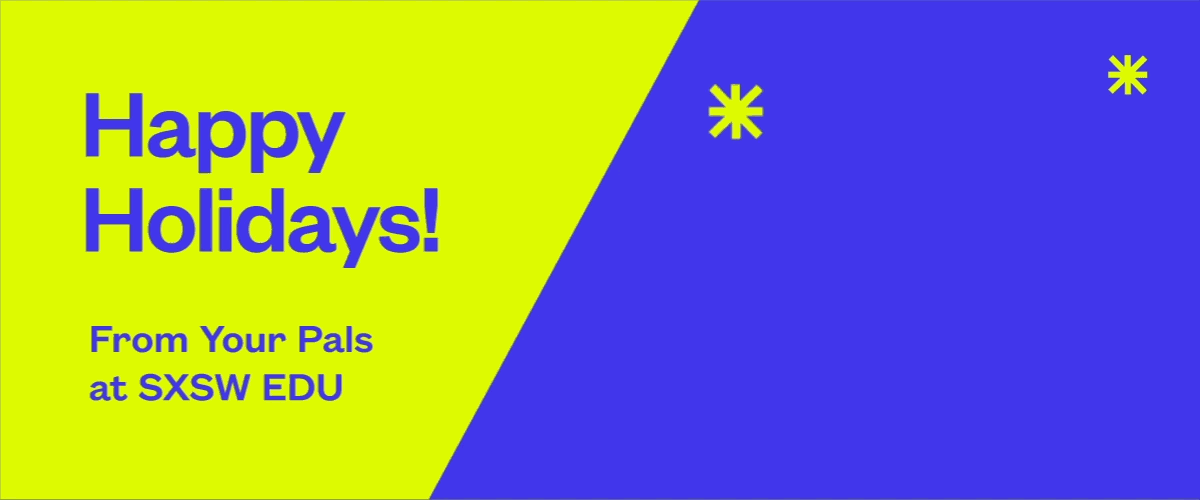 As the year comes to a wrap, we are taking inventory of all of the things we have to be grateful for. This has been a difficult year but it's inspiring to see the education community band together to support those teaching and those learning. Whether you are celebrating this holiday season or making adjustments to your traditions, our hope is that you find time to reset and recharge.
Thank you for being part of the SXSW EDU community! We are looking forward to coming together (virtually) this March to share ideas and connect across distances.
SXSW EDU Online, March 9-11, will feature conference keynotes and sessions, screenings, showcases, networking, exhibitions, and the unexpected discoveries that are always a part of SXSW EDU, all in a digital setting. Discover the ideas that will improve your practice, reconnect you with your purpose, challenge your thinking, and inspire you forward. A limited number of SXSW EDU Online Passes at the $89 rate are currently available. Secure your spot before prices go up!
We will see you then!