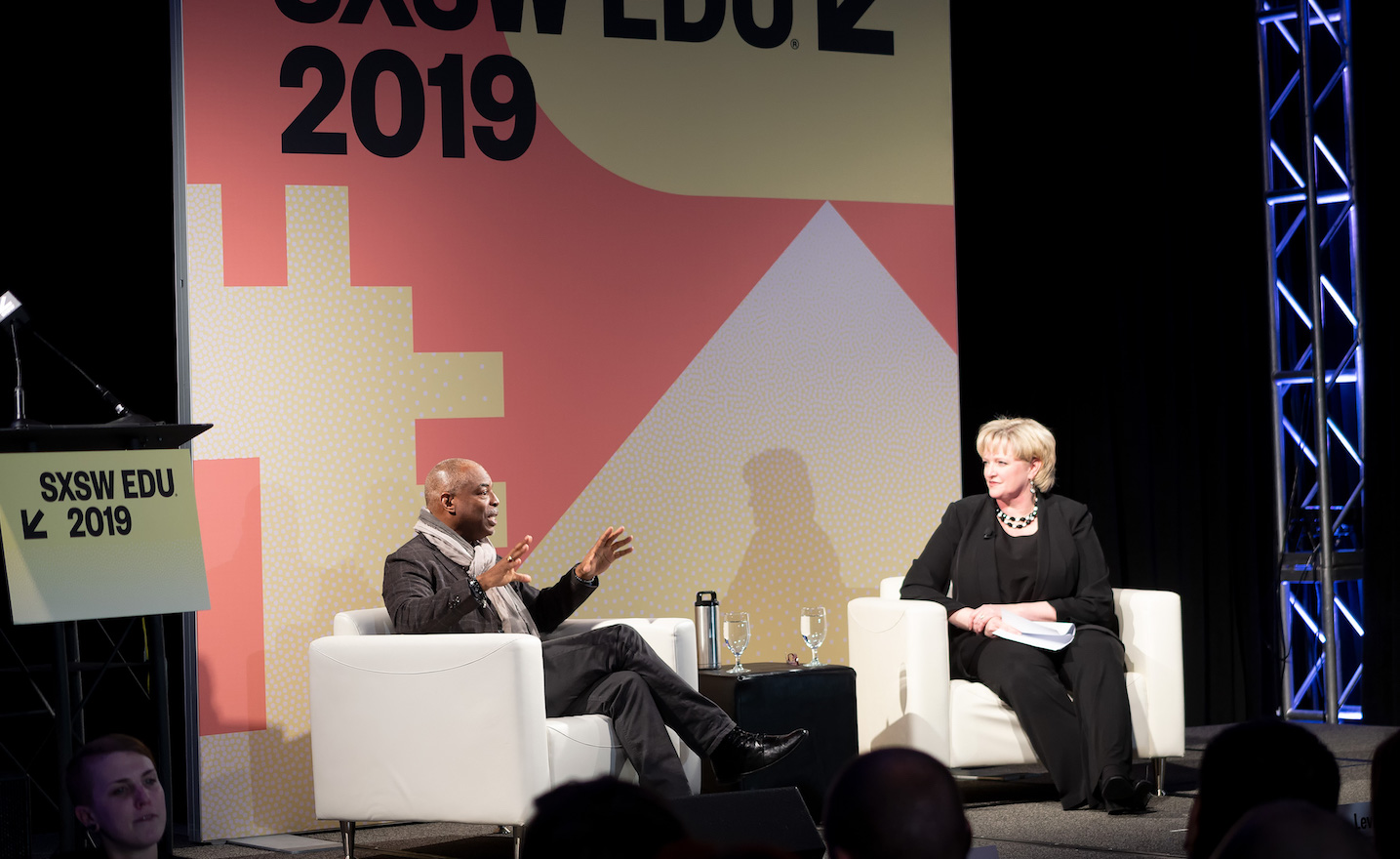 LeVar Burton, Writer, Actor, Director, and Children's Literacy Advocate and Reading Is Fundamental CEO, Alicia Levi at SXSW EDU to share insights and perspectives how digital resources can open up a child's world and provide the foundation that they need to become literate, compassionate and critical-thinking global citizens.
"We can change the world with literacy, it's the key to freedom, I genuinely believe that." -LeVar Burton
The crowd joined LeVar Burton in singing the Reading Rainbow theme song.
"Take a look, it's in a book, a reading ?" A full room of attendees sing along with @levarburton #SXSWEDU pic.twitter.com/Ms5fAPypnu

— Whittney Smith (@whittneysmith_) March 6, 2019
Discover more videos from SXSW EDU 2019, and follow the #SXSWEDU conversation on Twitter, Facebook, and Instagram.
Photo by Steve Rogers.