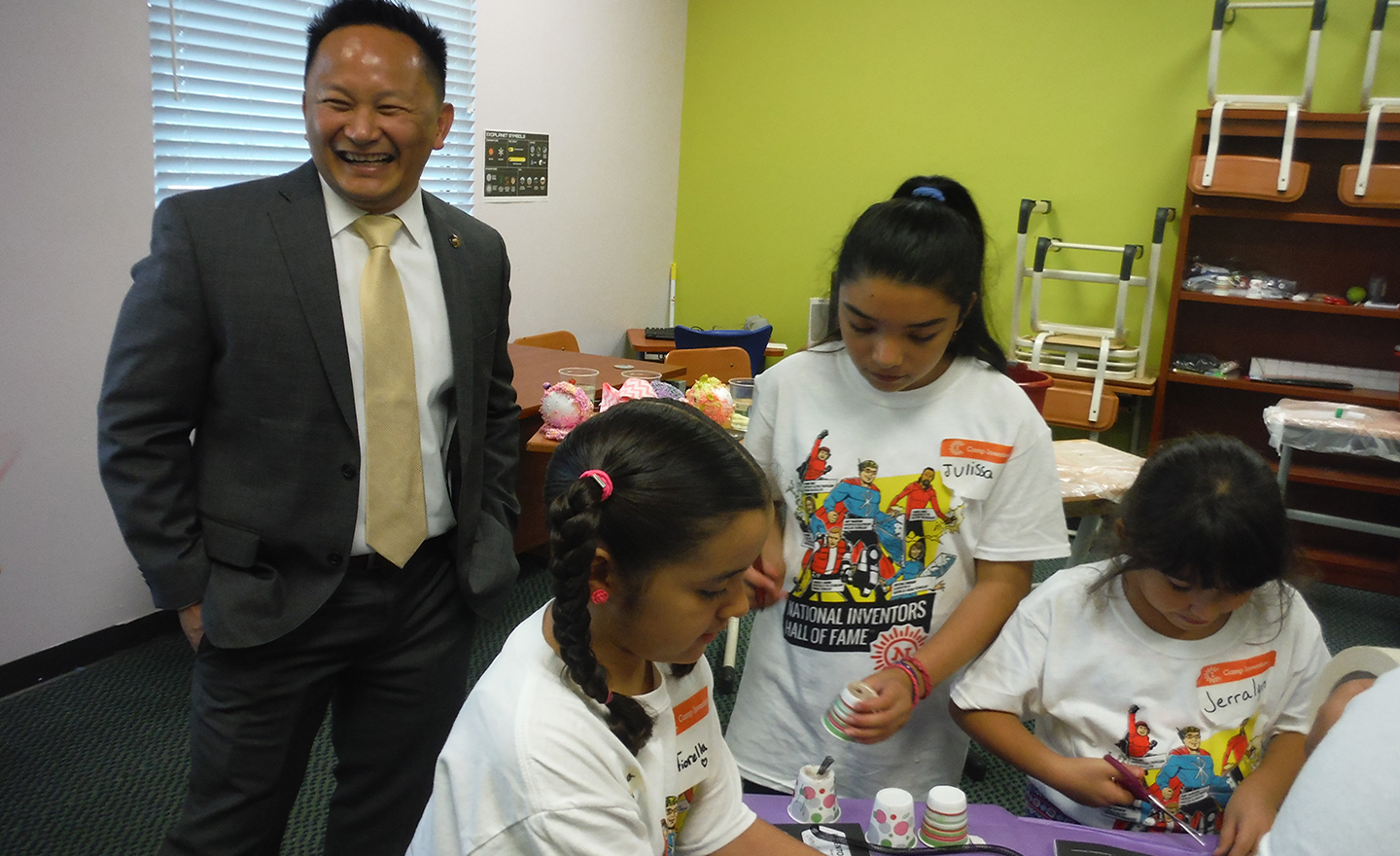 While technology has turned the blackboard into the Smart Board and exiled leather-bound encyclopedias and the Dewey Decimal System to history's dust bin, much of what schools look like remains the same. Efforts to innovate and change, to use more creative and thoughtful—even data-driven—approaches to ensure all students learn and thrive are growing and showing great promise.
At the heart of such efforts are programs that reimagine some of the most basic building blocks of high-quality educational experiences and Finn Partners' clients are often at the forefront of such work. Take, for example, The Gilder Lehrman Institute of American History's Hamilton Education Program. Yes, THAT Hamilton has found its way into the classroom, and the results are an interdisciplinary romp of creativity and learning in, wait for it: literacy. While the Hamilton Education Program has focused on bringing a blockbuster Broadway experience to underserved students across the nation, offering both arts enrichment and an opportunity to learn history, the idea that educators can use the program to teach literacy is an unexpected twist that is in fact quite intentional.
Other creative efforts, bringing real world science and engineering experiences via project-based learning programs is at the heart of programs like AEOP, which seeks to help students develop a STEM identity. The reality is students and educators are reaching for richer and deeper ways to learn in today's hyperconnected world.
At the heart of these approaches is the power of storytelling and connection. Whether it's watching the life of Alexander Hamilton unfold on stage or teaching a middle schooler to design and build their own creation, it's all about enabling creative solutions that lead to learning. As any number of the sessions offered in this year's SXSW EDU K12 track show: revisiting the foundational knowledge students need to learn in their formative years with creative, connected and thoughtful approaches can only yield good things. The kids are alright, and so for that matter are the adults teaching them—we know because we get to see that every day.
Content and photo provided by Widmeyer Communications, a Finn Partners Company