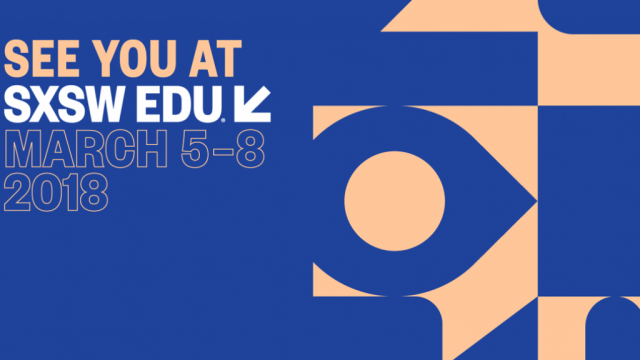 Last year was my first experience of SXSW EDU and I loved it. The Edtech Podcast was attending as a media partner and I recorded with fascinating people all over the world, like this episode with DifferChat from Denmark on Chatbots
or this episode with Ted Fujimoto on school reform
or this episode with the National Alliance for Public Charter Schools on K-12 trends.
It was my first trip to Austin and I found the heat, birdlife and cultural vivacity of the city held me spell bound as soon as I arrived. Here's a vid from my 2017 trip, where I was sure I would be one of the oft-quoted "100-a-week" moving to the city:
Last year I was staying with a family friend in Austin, who has lived there all of her 70+ years. As such, I got to check out ALL of the taco places in town, plus visit local highlights like the Barton Springs at Zilker Park and (of course) the Rodeo to juxtapose nicely with the TechCrunch party where I watched the fabulous Madame Ghandi perform. I even had a corn dog.
But what's all this got to do with teaching and learning? Well, I also learnt a lot.
Just months before Charlottesville, a Chronicle of Higher Ed breakfast morning and a powerful Chris Emdin keynote stamped the particular racial politics of education in America in my head. The interconnectedness between race, equity and education came into sharp relief a few months later.
As well as the fascinating content, SXSW EDU is also about the opportunity to make fantastic connections with people all over the world. For every evening, there are 5 different socials to choose from. I ended up having dinner with the former CIO of the FCC among friends, as well as finding out about the amazing Japan Prize and Edtech Women, and joining LearnLaunch at their social. I also met listeners of The Edtech Podcast from Boston on the first night of SXSW EDU – always a privilege in real person – and you can see from this listener map of our US audience, that The Edtech Podcast is privileged to have a healthy amount of Texan listeners tuning in. (Hello!)
But what about SXSW EDU 2018? In a few weeks, The Edtech Podcast will be back out to Austin as a media partner of the event once more. We are looking forward to recording on the following trends topics:
AI IMPACTS LEARNING AND WORKFORCE
EDUCATORS AS LEAD LEARNERS
EQUITY, ACCESS, AND EDUCATION FOR ALL
THE FUTURE OF COMMUNITY SPACES
MEDIA LITERACY IN A DIGITAL WORLD
MINDFULNESS AND EMOTIONAL INTELLIGENCE
To find out more about who is speaking on each of these subjects and what other "tip-offs" about how to spend your time this year at SXSW EDU I spoke to SXSW EDU General Manager Greg Rosenbaum. You can listen to that here.
I'll also be moderating a panel on global edtech, which you can learn more about here.
That's all for now. If you're flying in to SXSW EDU you can catch up on all the 2017 recordings here.
Enjoy your trip and see you in a few weeks!
***(If you haven't registered you can do so here)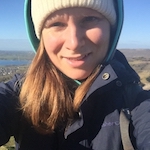 Guest blog post courtesy of
Sophie Bailey
Founder, The EdTech Podcast
@PodcastEdtech



SXSW EDU graphic courtesy of The Edtech Podcast. Guest blogger photo courtesy of Sophie Bailey.