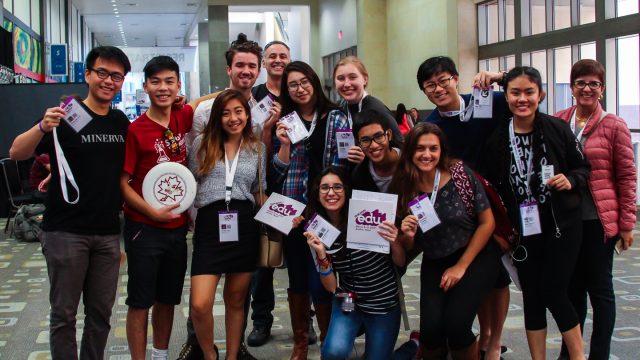 Long ago (2008), I attended my first SXSW (for the music portion). Five years later, I came for my first SXSW EDU, which was in it's 3rd year at the time. A year later, I joined edu's Advisory Board and have attended ever since. Attending any conference as a first-timer can be daunting, but for those thinking of joining the SXSW EDU community in 2018, I've got some advice.
There is a LOT to see and do at the conference, so my first recommendation would be to get on the website, take a look at the schedule, and start exploring. Once you've got your bearings (even just a little bit), you'll have an idea of what to expect. From there, if you're trekking down to Austin for your first SXSW EDU, here are a few other suggestions to keep in mind:
Find Your Track: People attend SXSW EDU for a variety of reasons and from many different fields. For me, I came for the first time around five years ago, feeling a little worried that higher ed-specific offerings would be slim. Thankfully, I was wrong. The reality is that there is a fairly wide spectrum of programs, you just need to look around and you'll find them. In recent years, the growth in attendance has been met with expanded offerings. The best bet is to check out the schedule ahead of time and start pulling together options relevant to your area of education. That said…
Get off Your Track: Make time to explore some offerings outside of your wheelhouse. Whether you attend a film screening on a topic new to you, sit in on a keynote from a speaker you've never seen before, or watching startup finalists pitch their new ideas in the Launch competition, a benefit of attending is the inspiration that comes with being exposed to new and exciting ideas. As someone working in higher education, I always make it a point to see what new ideas are emerging in K-12, for example. In past years, I've learned from so many other great educators, like KQED, that have motivated me to always look for creative ways to advance student learning.
Go in Ready to Think Critically: One of the frustrating things about other conferences that I attend is that programs are niche to the point of redundancy. Sessions at those conferences overlap in content and the speakers are in seeming harmony across nearly all topics. At SXSW EDU, it is uncommon to attend a session where the panelists actually disagree with one another – to me, this is a great thing. You are able to move past clichéd comments and polite head nods and into a place of actual discourse. The clashing worlds of classroom educators, administrators, students, and the business and tech sides can force attendees to challenge themselves and each other.
See Austin: Austin is a truly amazing city. The culture, the food, the sights – it's all worth exploring. I visited for the first time for SXSW music back in 2008 and fell in love with all Austin had to offer. The conveniences offered within walking distance of the convention center are to be appreciated, but try to build some time in while you're in town to explore locally. And if you're into music, go check out a show at the Mohawk (my vote for best venue in town).
Hope to see you there!
Guest post courtesy of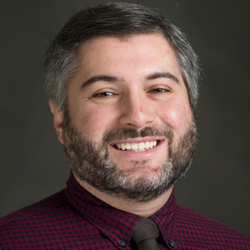 Adam Gismondi
Institute for Democracy & Higher Education, Tufts University

Adam Gismondi, Ph.D., serves in a variety of research capacities at the Institute for Democracy & Higher Education at Tufts University's Tisch College of Civic Life. His research is centered in the higher ed and civic media spaces, and his doctoral work focused on social media use and student civic learning. Adam also serves as a part–time faculty member at the Boston University School of Education, as civic media researcher for Civic Series, and as a HASTAC Scholar.
Photo by Randy & Jackie Smith.