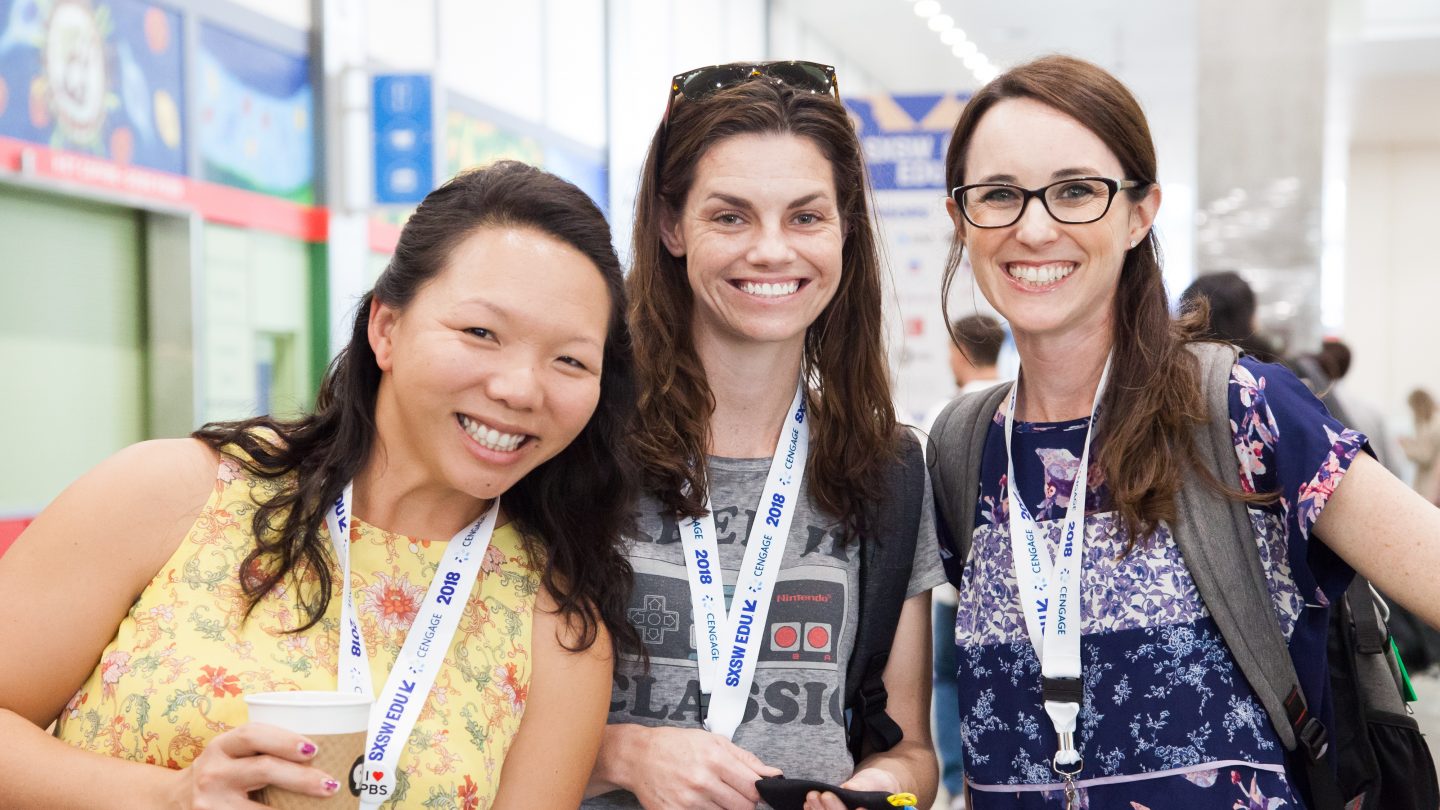 The application for SXSW EDU's Community Scholarship has been extended through Sunday, July 22 at 11:59pm PT. The Community Scholarship supports educators, students, and other education professionals who would benefit from attending the SXSW EDU Conference & Festival, but demonstrate a financial barrier.
It's easy to apply. We'll walk you through completing the application below:
1. Have you ever attended SXSW EDU and/or received a scholarship from SXSW EDU?

– This question is self-explanatory.

2. How would you benefit from attending SXSW EDU?

– Be creative. What are you hoping to gain from attending? Are you looking forward to bringing any new ideas and/or practices back to your community?

3. Describe how you're advancing teaching and learning in your work and/or community.

– Give yourself a pat on the back. We want to hear about the great work you're doing in your classroom, community, workplace, etc. to advance teaching and learning.

4. Describe the factors that prohibit your attendance at SXSW EDU.

– Be concise. This question has a 250 character limit. We're not looking for specific financial information here, but we encourage honesty in sharing why you wouldn't be able to attend the Conference & Festival in the absence of receiving a scholarship.
A limited number of scholarships will be awarded so be sure and get your application in by the deadline. Keep an eye on your inbox as applicants will be notified of their status by late August. No longer in need of the scholarship? Just reach out and let us know and we can share the goodness with another applicant.
Submit a Community Scholarship Application
To learn more about the scholarship, explore the SXSW EDU Scholarships page. The deadline to apply is Friday, July 22 at 11:59PM PST.
Mark your calendars – registration and housing opens Wednesday, August 1 for the SXSW EDU Conference & Festival, March 4-7, 2019. For more information on qualifying group registration visit our Attend SXSW EDU 2019 page. Currently enrolled students will also be eligible to register at a discounted rate of $195 by emailing reg@sxswedu.com.
Have a scholarship question? Let us know at info@sxswedu.com.