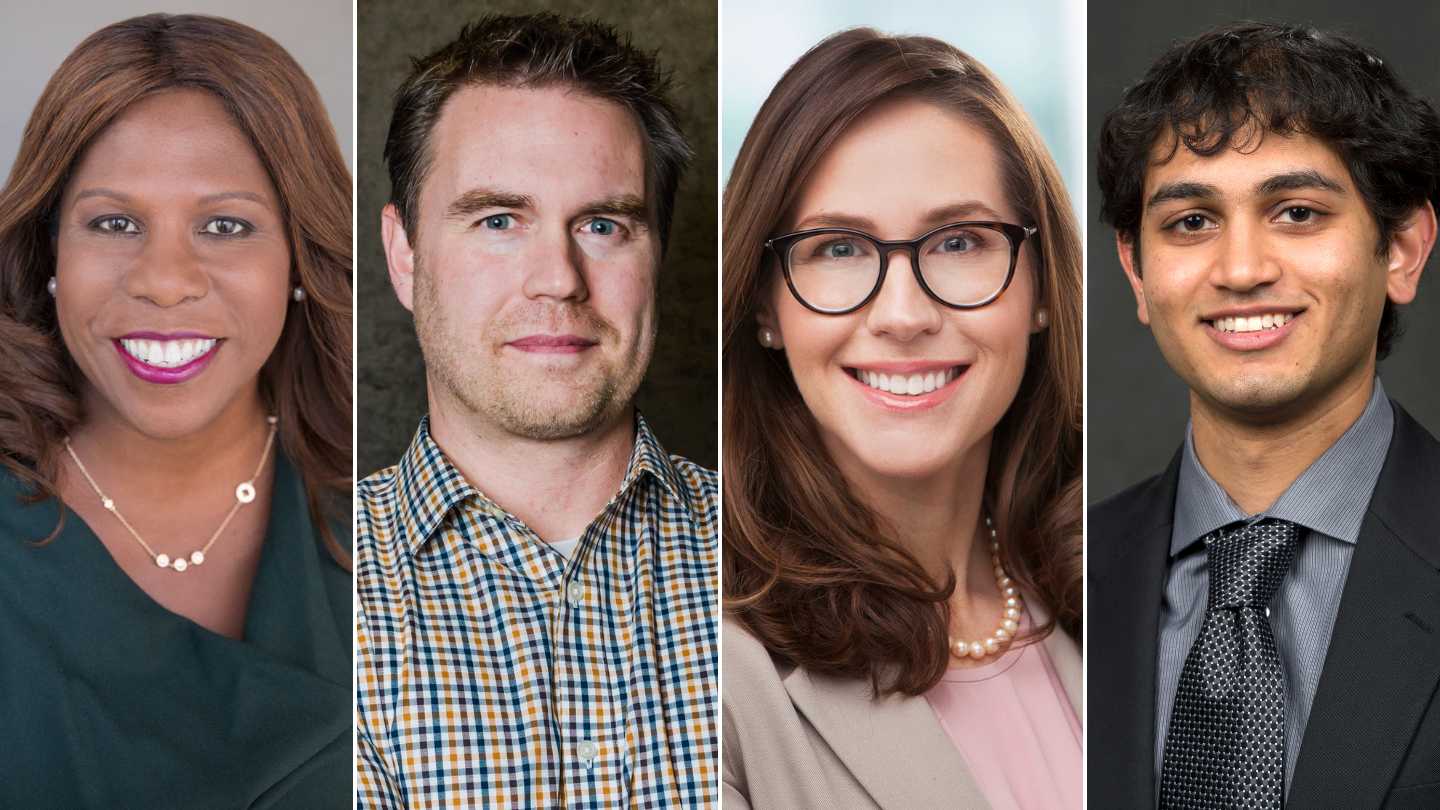 With March quickly approaching, we're thrilled to share the first wave of SXSW EDU mentors as well as 50+ sessions! Explore the full announcement of programming added for March below.
First Wave of Mentors Announced
The mentor program at SXSW EDU facilitates purpose-driven, one-on-one connections between experienced professionals and solution-seeking attendees. Mentors range from classroom teachers and professors to industry insiders and CEOs. Registered attendees will be given the opportunity to sign up for a 12-minute meeting with a mentor beginning in February through the SXSW EDU schedule.
Alexander Kopelman (Children's Arts Guild)
Allison Valchuis (92nd Street Y)
Ana Llamo (ELLs Resource of TX)
Angelia Dickens (Angelia Dickens Esq.)
Arthur Mills IV (Mills Management Group)
Barbie Garayúa Tudryn (Chapel Hill-Carrboro City Schools/ Teaching Tolerance)
Carolyn Foote (Eanes ISD)
Christina Luke (Digital Promise)
Deborah Brown (Research Triangle High School)
Donnie Welch (Donnie Welch Poetry)
Emily Frake (Camino Nuevo Charter Academy)
Graham Forman (Edovate Capital)
Heather Malin (Stanford University)
Hilary Darilek (E.L. Haynes Public Charter School)
Hugh Seaton (Aquinas Learning)
Ian Kelleher (The Center for Transformative Teaching and Learning at St. Andrew's Episcopal School)
Jacqueline Gardy (U.S. Department of State)
Jeffrey Abramowitz (Looking Forward Community Engagement Partnership)
Jen Tutak (Monitor Institute by Deloitte)
Jessica Falkenthal (Education Startup Digest)
Jim Galis (Advanced Imagination)
John Vitti (Boston Globe/Watertown Massachusetts Public Schools)
Josie McSpadden (Bill & Melinda Gates Foundation)
Karen LaShelle (Creative Action)
Kari Potter (Dripping Springs ISD )
Kathleen McClaskey (Make Learning Personal)
Kelly Cordeira (Centers for Disease Control and Prevention)
Kelly Haigh (designLAB architects)
Lara Ashmore (Brain Performance Institute at Center for BrainHealth at University of Texas at Dallas)
Laura Jana (Penn State University - Edna Bennett Pierce Prevention Research Center)
Lauren Carris (Western Governors University)
Leslie Edmonds (Sonoma County Office of Education)
Lhisa Almashy (Palm Beach County School District)
Lindsay Lamb (Austin Independent School District)
Margaret Roth (Yet Analytics)
Matthew Cohen (Cohen Strategy Group)
Michael Cardona (San Marcos CISD)
Michelle Blanchet (The Educators Lab)
Mike Kleba (DegreeCast)
Nadine Bates (Like a Photon Creative - KINDERGO)
Nicole Cerra (Design Tech High School)
Rebecca Corbin (National Association for Community College Entrepreneurship)
Rich Beaudrie (The Organic Learner)
Sahil Patel (Houston Museum of Natural Science)
Saro Mohammed (The Learning Accelerator)
SaulPaul (ReRoute Music Group)
Sehreen Noor Ali (Kaplan Test Prep)
More Than 50 Sessions from PanelPicker Added
In addition to mentors, more than 50 sessions have been added to the schedule for March. These sessions were selected from PanelPicker, and join the previously announced sessions and workshops to make for more than 300 scheduled for SXSW EDU 2019.
Accessibility & Inclusion
Universal Design for Learning in Higher Education (Workshop)
Decoding Dyslexia Parents as Partners (Campfire)

Arts
How Art Can Help Children Grasp Difficult Subjects (Workshop)

Business & Investment
Bridging the Gap between Edtech National Frontiers (Panel)

Data
Mapping the Edtech Moonshot (Future20)
The Productivity Problem in Academia (Talk)
Let's Get Visual: Exploring Our Data (Workshop)

Emerging Tech
OpenCampus - The First Open Source SIS Solution (Talk)
Blockchain Applications in Education (Future20)
Alexa, Let's Learn! Talking Devices and Education (Workshop)

Equity
It Gets Better! - An LGBTQ+ Meet Up (Meet Up)
Deep Poverty and Deeper Learning (Panel)
Fair Play: A Video Game Intervention into Bias (Workshop)

Higher Education
Breaking Silos: Disrupting Entertainment Education (Future20)
The Digital Transformation of Higher Education (Panel)
Immigrant Students' Contributions to Higher Ed (Campfire)

Informal Learning
Arduino in the Classroom: Hands on Approach to PBL (Workshop)

K-12 Education
Worst School Board Ever (& How to Make It Great) (Workshop)
Creating Science Solutionaries for Climate Change (Future20)
Future of College Admissions? Storytelling! (Future20)
Are You Brave Enough to Let Your Students Fail? (Panel)
Math Innovation Zones: Blended Learning in Texas (Future20)
Blended & Personalized Learning Toolbox (Workshop)
How to Activate the Entrepreneurial Mindset in K12 (Future20)
Enhance Student Creativity with PBL (Workshop)
Building a High-Quality and Measurable Workforce (Meet Up)
The Paradox of Personalized Learning (Future20)
How Our Dream School Uses Physical Activity (Talk)
Creativity and Innovation in the Built Environment (Show & Tell)
Comedy & Poetry: Tools for Unpacking Mental Health (Workshop)

Leadership
Develop Your Passion to Define Your Why (Future20)
How Do We Get Effective Principals at Scale? (Future20)

Learning Spaces
Compasses & Canvases: Human-Centered MakerSpaces (Campfire)
Today's Project? Design Your New Schools (Panel)
DECONSTRUCTION 2.0 Lessons Learned Sustaining Change (Show & Tell)
Bridging School Organization, Learning, and Design (Show & Tell)

Science of Learning
Education by Design (Workshop)
DECONSTRUCTION 1.0 Lessons Learned Initiating Change (Show & Tell)
This is Learning Too! (Future20)
Exploring Multi-Support Approach of Learning (Future20)

SEL
Students Speak Up Re: Safety & Comfort in School (Panel)
Mindfulness & the Student Athlete (Panel)
Building Empathy through Storytelling (Workshop)
SEL: Construct Understanding with Gaming & Design (Workshop)
Authenticity in the Classroom (Workshop)
Choose Love in Education: Be Part of the Solution (Future20)

Student Agency
Hungry for Connection: No One Eats Alone (Workshop)
Disengaged: Student Voices on Our Youth Crisis (Talk)
To Design For Youth, Design With Youth (Talk)
Project Good: A Toolkit for World Changing (Talk)
Make SXSW EDU Plans for March
Lock in your plans for SXSW EDU for four days of actionable learning experiences and powerful networking opportunities. Register by the discount deadline on Friday, December 7, to save $150 off the walk-up rate.
Don't miss out on the latest news, sign up for the SXSW EDU Event Update and follow us on Twitter, Facebook, and Instagram for daily updates.
First wave of mentors for SXSW EDU 2019 including (l-r) Angelia Dickens, Rich Beaudrie, Josie McSpadden, and Sahil Patel.