Pitch Your Startup at SXSW EDU 2024: Early Entry Deadline for Launch is September 10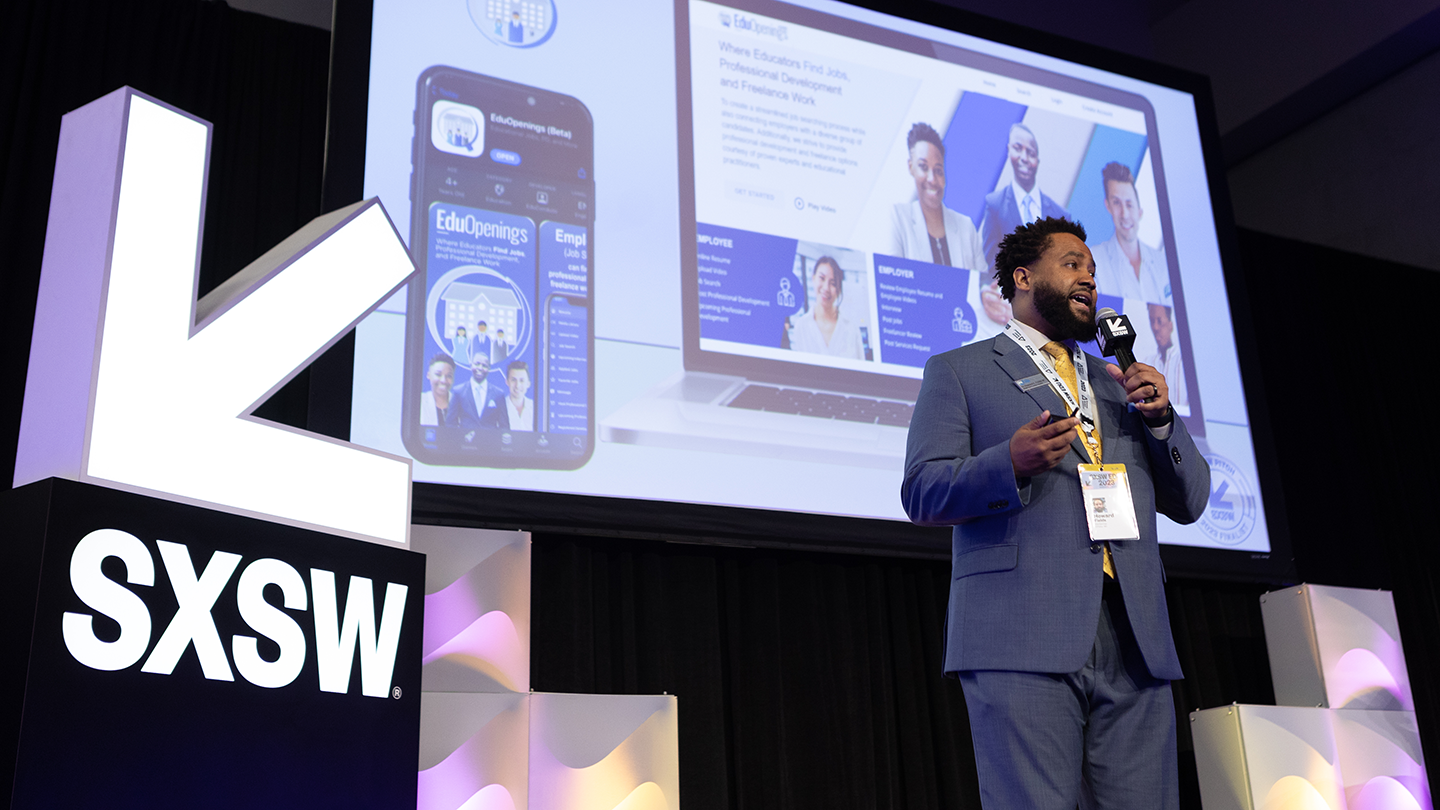 Calling all entrepreneurs! Brace yourself for an extraordinary opportunity to propel your venture to new heights at SXSW EDU 2024. The Launch Startup Competition is now accepting applications through Friday, October 27.
Launch seeks to celebrate early-stage education startups by providing a platform to help showcase their business ideas, gain exposure, and make connections. Access a global network of investors, mentors, and industry experts who can help shape your entrepreneurial journey. Learn more about this year's Launch Startup Competition.
2024 Application Deadlines
Early Entry Deadline | Application Fee: $55 | June 27 - September 10, 2023
Final Entry Deadline | Application Fee: $95 | September 11 - October 27, 2023
Competition Eligibility Requirements
Launch is open to early-stage startup companies in the education market.
Companies must be established with a management team and public-facing website, able to convey a sustainable business model and able to demonstrate user traction, engagement, and adoption metrics.
Companies that have raised over $8 million in funds from combined funding sources at the time of application are ineligible.
Each applicant is only eligible to present in one of the SXSW startup events (SXSW Pitch or SXSW EDU Launch). If you apply and are selected as a finalist for both, you will need to choose in which competition you'd like to present.
Competition Awards
Selected finalists will take the stage in March 2024 to pitch their education startups before a panel of judges and a live audience for a chance to win one of three awards.
The Launch Award is given to the competition's grand prize winner.
The Impact Award to the startup most likely to positively influence student learning.
The Community Choice Award to the startup that receives the most votes from the audience.
A selected cohort of semifinalists will also be able to showcase their products and services to the SXSW EDU audience and community.
More than 100 startups have participated since the competition's inception, with many continuing to grow beyond SXSW EDU, making a difference in all levels within education.
The 2024 Launch Startup Competition is an unparalleled opportunity to accelerate your startup's success. Don't miss out on the chance to amplify your visibility, forge invaluable connections, secure potential investment, and accelerate your growth. Have questions? Visit the Launch FAQs or reach out to programming@sxswedu.com for assistance. Apply by Friday, October 27 and take your entrepreneurial journey to new heights.

See You at SXSW EDU 2024
Mark your calendars for Tuesday, August 1 when registration opens for the 2024 event. Take advantage early for the best rate and hotel options March 4-7, 2024 in downtown Austin.
Sign up for SXSW EDU email updates, check out the News feed, watch videos, and follow us on Twitter, Facebook, LinkedIn, Instagram, and TikTok to get the most up-to-date information.
Photo by Sarah Navarrete