Playground Display Application Deadline Extended Through Sunday, September 30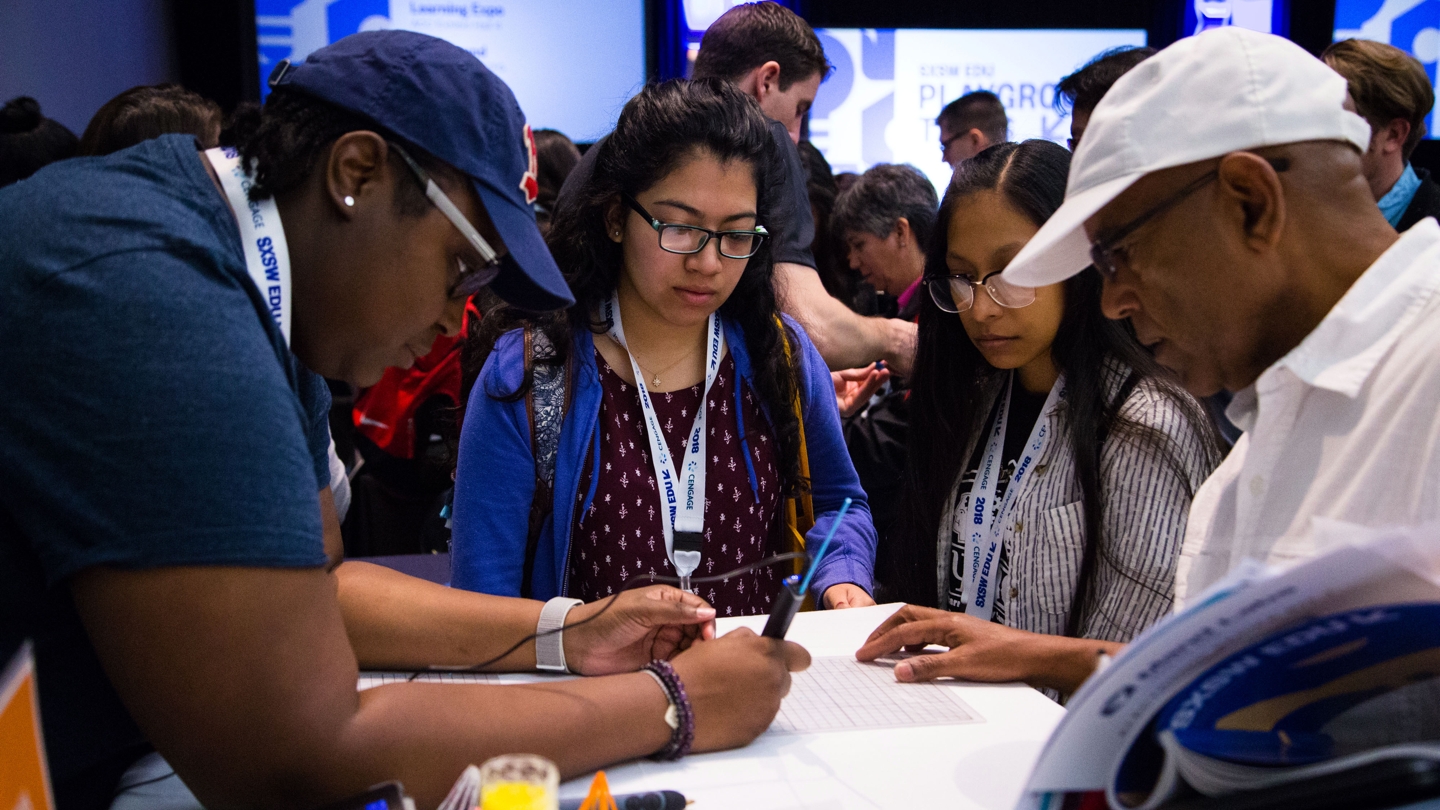 The Playground is returning for SXSW EDU 2019 as a key component of the Expo. The interactive space showcases new strategies to activate students' learning through interactive displays alongside stage programming and networking events. The discovery-based space is designed for attendees to explore and interact with activities, technologies, and best practices for their classroom or learning space. The deadline to submit a Display application has been extended through Sunday, September 30, from organizations interested in participating in the Playground.
A Playground display is a booth space that allows leaders from various organizations and institutions to showcase and highlight their learning approaches at SXSW EDU. Displays are highly interactive and often feature hands-on activities, challenges, or games for participants to engage with.
Over the years the content featured through displays has included everything from 3D printing and robotics challenges to design activities and music based learning. Examples of past display participants include 3Doodler EDU, Comal ISD, and HouseStories Inc. Check out last year's announcement of accepted displays for a full look at the 2018 displays.
SXSW EDU 2018 Playground display, photo by Kit McNeil.