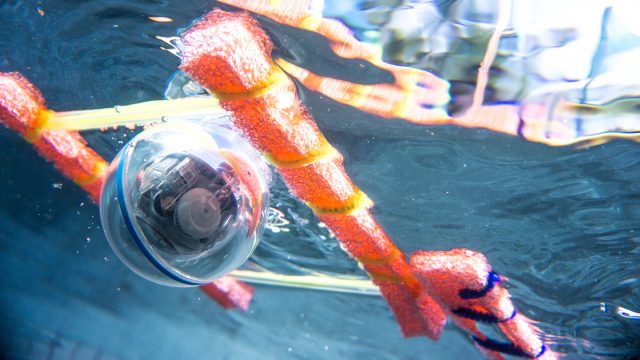 The Playground, March 6-8, is a discovery-based learning environment for attendees to explore best practices, activities and technologies that can improve their teaching and learning. The interactive space provides, presented by Chevron, attendees with new learning strategies and an opportunity to engage in hands on activities that can be leveraged to support students' learning.
In addition to talks and hands on sessions, the Playground features Displays which are organizations set up throughout the space to share their educational approaches and demo their activities. We are excited to introduce the first batch of Displays for the 2018 Playground.
Keep reading to learn more about each of the Displays and what to expect when visiting them in the Playground.
Playground Displays
3Doodler EDU
New York City, NY
Come check out 3Doodler, the world's first 3D printing pen and bring your ideas to life! Whether you are teaching STEM, Arts, or special needs students across any subject, the 3Doodler is an unparalleled tactile learning aid that everyone will absolutely love using.
BirdBrain Technologies
Pittsburgh, PA
What dances, eats, and lights up? An animal you create in the Robot Petting Zoo Makeathon. Join us to design, build & program your own robot animal with the Hummingbird Robotics Kit and art supplies. Computer Science and Engineering are for everyone!
Comal ISD, Canyon High School
New Braunfels, TX
Visit Comal ISD's interactive booth to experience what its like to deal with issues of cybersecurity and technology management. Our hands-on simulation tests your problem-solving skills by putting participants in a typical situation faced by IT professionals.
Common Threads
Chicago, IL
Invest in your students' health and wellness while supporting the core content areas! Common Threads will be showing off some of our favorite games, science experiments, and recipes. All resources are available on www.commonbytes.org.
Creative Reaction Lab
St. Lous, MO
Through Creative Reaction Lab's storytelling frameworks for designing inclusive and equitable communities and using their Liberation by Design activity series for learning diversity, inclusion, equality, and equity frameworks attendees will have the chance to engage in interactive activities.
Digital Promise
Washington, DC; Redwood City, CA
Use emerging technology with a purpose! Come check out how you can use 3D scanning and modeling, VR, and physical computing, as well as design thinking and computational thinking practices, to engage students as creators and changemakers with Digital Promise.
HouseStories Inc
Spring, TX
Learn how to motivate K12 kids to shape a sustainable future! A 6×6 table will be our "charette playground" to design/build a city-type to scale based on different climate-adaptive theme each day: Vertical Garden Highrise, Dutch Floating House, TOD.
IBM Corporate Citizenship
Austin, TX
Enhance your teaching skills and curriculum with Teacher Advisor With Watson, IBM's cloud-based web app designed to help educators plan more efficiently and effectively for all students. Visit us to experiment and discover with our fun interactive demo!
Innovators' Compass
Armonk, NY, USA
Unleash the creativity in any person at any moment. Try this simple, portable app-or-paper tool for everyday challenges in school, life or work—built built on Design Thinking. Jam with users from all over. See free, easy-to-use resources and examples.
Keio University Graduate School of Media Design
Yokohama. Kanagawa
As educators and makers, we design new learning experiences that are more connected, engaging and analyzable. We will mainly showcase interactive devices such as Meta Pot, a plant device that collects students' physiological data during group work.
Lyford CISD
Lyford, TX
This student-led playground will captivate your visual, tactile and auditory senses. Experience true, hands-on, creative play that is focused on STEM learning. Apple and Osmo technologies foster key areas that engage participants of all ages.
Never Not Learning
Dallas, TX
Discover how to use recyclable materials to promote STEAM skills and environmental consciousness in your own home or classroom! Never Not Learning's hands-on maker-space features projects that allows all fellow makers and problem solvers to create, invent, and learn.
Project Lead The Way
Indianapolis, IN
Project Lead The Way (PLTW) inspires and empowers K-12 students with the knowledge and skills to be our future innovators and problem-solvers. Visit the PLTW Playground space to help solve the death of Anna Garcia and get an up-close look at PLTW in action.
Sphero Edu
Boulder, CO
The Sphero Edu display will engage attendees of all ages to learn the foundations of computer science while participating in interactive STEAM activities with Sphero robots.
Texas Cultural Trust
Austin, TX
The Texas Cultural Trust presents Art Can and the Arts and Digital Literacy initiative. ADL: Interact with fine arts and technology through a free TEKS aligned curriculum. ART CAN: Explore your school district on a arts access statewide map.
The AM Project
San Antonio, TX
We reach young people by tapping into their creativity through DJing, Music Production, Graphic Design, Creative Writing, and Urban Art, which equips them with tools that they can use in school and throughout life.
The STEMIE Coalition, Project Paradigm, Smithsonian Lemelson Center
Chapel Hill, NC
Come experience how naturally students engage in K-12 invention and innovation education programs. Learn to use open access lesson plans and activities to inspire and guide invention and innovation in your makerspace, classroom, club, or home.
TGR Foundation
Anaheim, CA
Engage in STEAM learning with 3 hands-on stations including building your own LED flashlight with 3D-printed materials, exploring the science of light to capture creative photos and interacting with a virtual squid dissection from TGR EDU: Explore.
Join Us at SXSW EDU
Early registrants benefit from discount savings and the best SXSW EDU rates and hotel locations – register to attend and book your hotel before Friday, November 17 to save $150 off the walk-up rate.
SXSW EDU Playground photo provided by Sphero Edu.