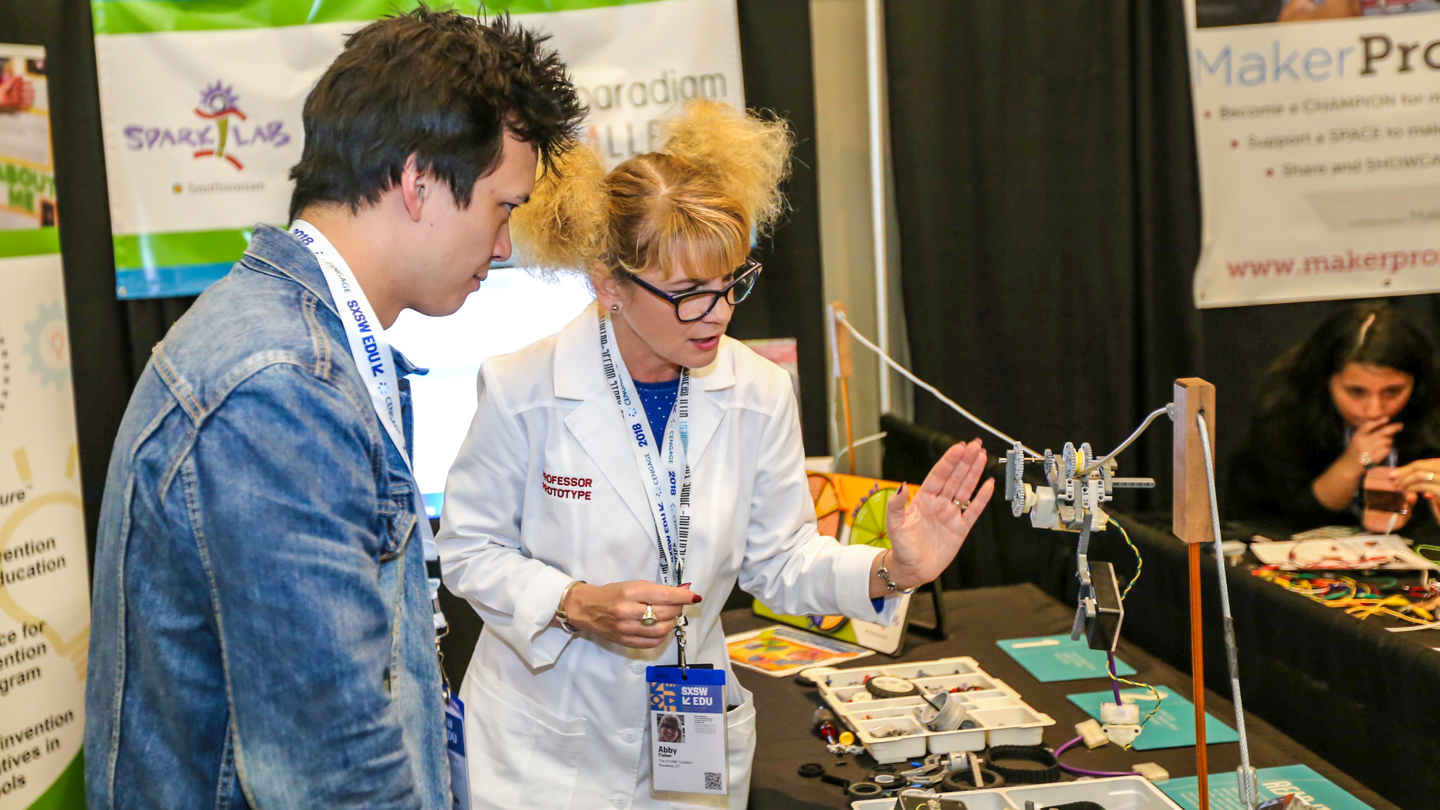 For the seventh year, the Playground returns bigger and better than before! New this year the Playground will be a key component of the broader SXSW EDU Expo. The dynamic space will showcase interactive displays alongside collaborative programming on the Playground stage.
The Playground is a discovery-based space designed for attendees to explore and interact with activities, technologies, and best practices for their classroom or learning space.
Playground displays should be high energy and participatory. Successful organizations in the 2018 Playground included HouseStories, Digital Promise, Common Threads, Texas Cultural Trust, The AM Project, and more.
Fill out the application below if you are interested in having your organization, school, or institution display in the 2019 Playground.
Applications for a Playground display will be reviewed on a rolling basis. The final deadline to apply has been extended from Friday, September 28 to Sunday, September 30. For any questions regarding the application or the application process, email programming@sxswedu.com.
If you are accepted you will be offered a space free of charge, however, there may be additional production-related costs associated with your display depending on your setup, which will be your responsibility to cover. Organizations that aren't selected are still eligible to participate in the SXSW EDU Expo.
Thank you for your interest, the Playground display application for SXSW EDU 2019 is now closed.
SXSW EDU 2018 Playground Display – Photo by Diego Donamaria.