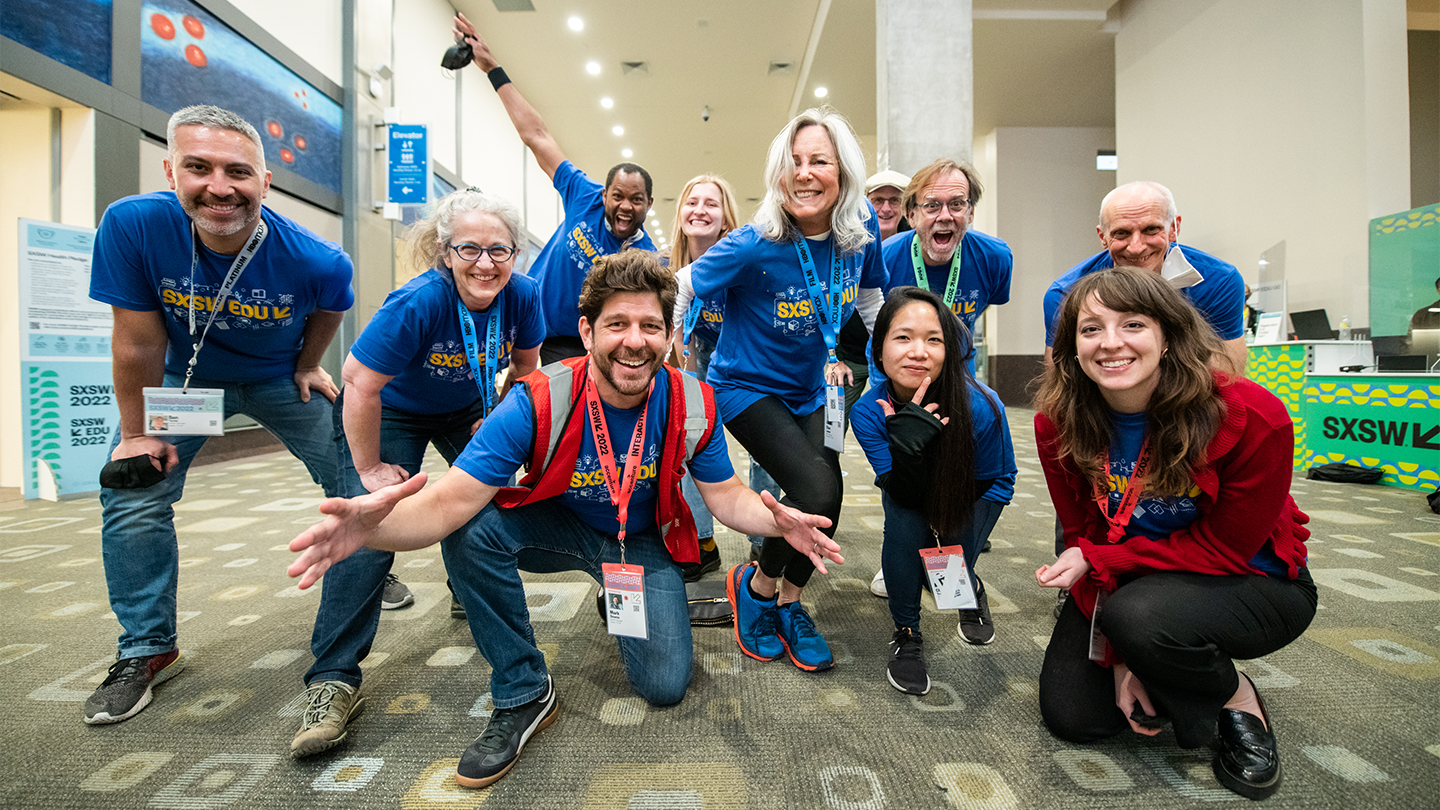 The day is finally here! We are thrilled to welcome you all, the most passionate and innovative community of education stakeholders from around the world, to SXSW EDU 2023.
Registration is now officially open for badge pickup and purchase until 8pm tonight. Head over to Exhibit Hall 1 in the Austin Convention Center. If you are in town already, this is a great opportunity to get a head start by grabbing your badge tonight. Don't forget to bring your government-issued ID with you, and please keep in mind that badges can only be picked up and used by the registrant.
Registration Location:
Exhibit Hall 1 | Austin Convention Center | 500 E Cesar Chavez St, Austin, TX 78701
Registration Hours:
Sunday, March 6 | 4:00pm – 8:00pm
Monday, March 7 | 8:00am – 8:00pm
Tuesday, March 8 | 8:00am – 6:00pm
Wednesday, March 9 | 8:00am – 6:00pm
Thursday, March 10 | 8:00am – 3:00pm
Once you've picked up your badge, start your SXSW EDU experience at the Early Bird Social. Head over to Hilton Austin Downtown in the 6th Floor Prefunction at 6pm for some snacks and beverages. This is one of the very first opportunities to meet fellow attendees, network, and make meaningful connections in person.
But first, enjoy a guided walking excursion to experience Austin like a local. Join us for the Downtown Austin Walking Tour at 5pm to get to know Austin's culture and history. Meet outside of Exhibit Hall 5 at the Austin Convention Center, and remember that you will need to pick up your badge ahead of time. Space is limited to the first 60 attendees.
Here are a few great resources for the week ahead:
Sign Up for SXSW EDU Updates
It's not too late! Register to attend in Austin or experience SXSW EDU Online today. Celebrate education through compelling sessions, networking opportunities, and so much more at SXSW EDU from March 6-9, 2023.
Be the first to know of any information leading up to the event through Twitter, LinkedIn, Instagram, Facebook, TikTok and our newsletter.
Photo provided by Tico Mendoza