Announcing the First Featured Sessions for SXSW EDU 2024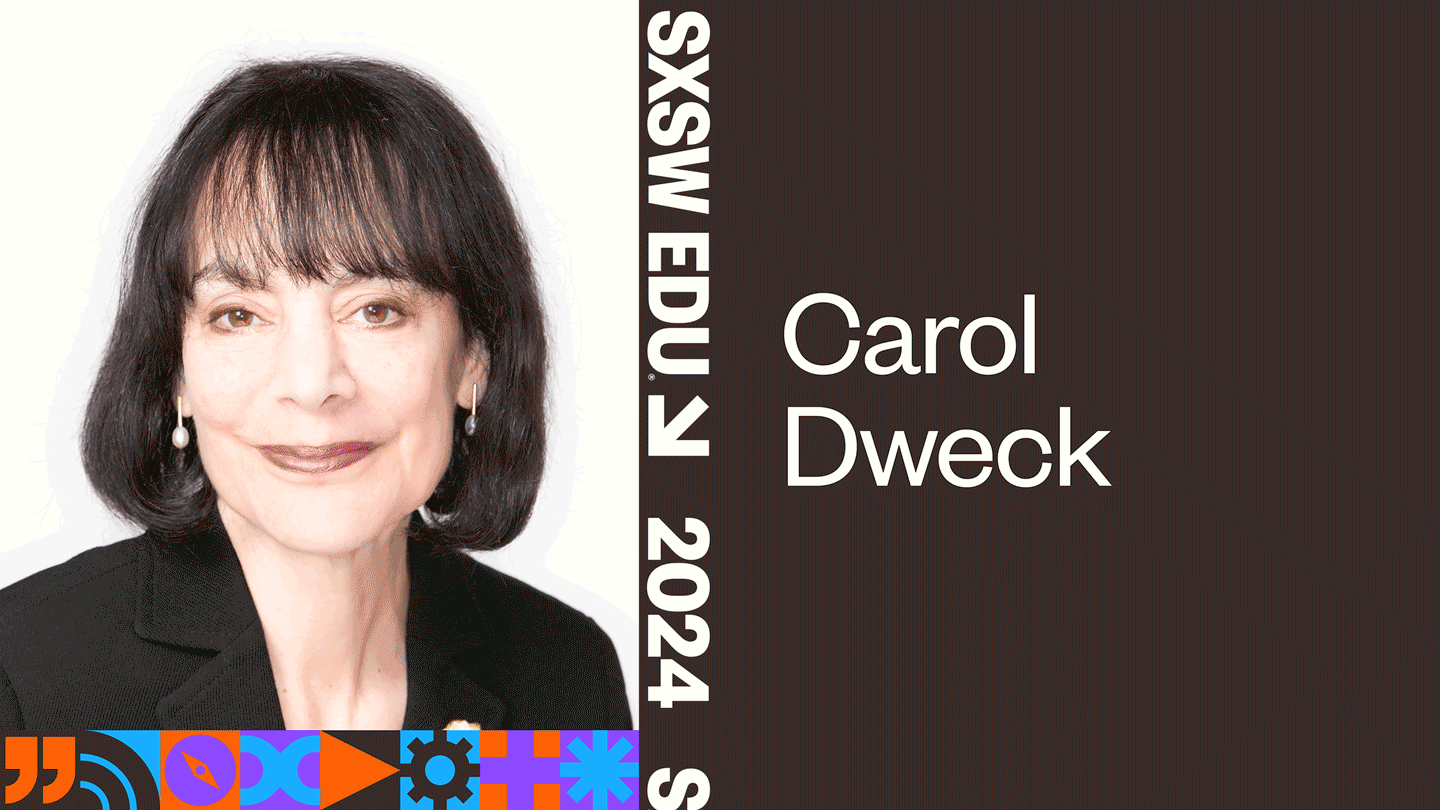 The first look at SXSW EDU 2024 programming is here! We are so excited to announce the initial lineup of Featured Sessions selected for the upcoming event.
These sessions, reviewed and chosen through PanelPicker®, tackle role-playing games as a teaching mechanism, leaders as culture agents, and alternative learning pathways. Impressive thought leaders who focus on a growth mindset, collaborative storytelling, and more will lead discussions that celebrate adventurous and less traditional routes to learning.
This year, with significant growth in the two-step PanelPicker process from last year, the conference and festival received 1,677 session proposals and 53,878 public votes.
Explore the newly announced Featured Sessions below:
Does Your Classroom and School Have a Culture of Growth?
Join world-renowned psychology researchers for a conversation reflecting on decades of mindset research and the transformation into Cultures of Growth. Together, they will discuss the evolution of the fixed and growth mindset, how and why it's been misunderstood, why mindset cultures are crucial for students' motivation, learning, and wellbeing—and especially for students from historically marginalized groups, and how Cultures of Growth affect teachers' experiences and burnout. Audience questions welcomed!
Carol Dweck, Lewis and Virginia Eaton Professor of Psychology, Stanford University
Mary Murphy, Herman B Wells Endowed Professor of Psychological and Brain Sciences, Indiana University & Founder, Equity Accelerator
Promise & Peril: The Potential of Our Community Colleges
A small handful of super selective U.S. colleges grab all the headlines: affirmative action, exorbitant tuition, culture wars. Meanwhile, low-cost, diverse community colleges are quietly educating 40 percent of undergrads. It is at these open-access institutions that we have the best shot of advancing economic mobility and developing the diverse talent our country needs. But they're facing huge challenges: dropping enrollments, pandemic learning loss, and diminishing public trust. Learn how excellent colleges are tackling these problems to change students' lives and revitalize their communities.
Josh Wyner, Founder & Executive Director, The Aspen Institute College Excellence Program
Pascale Charlot, Managing Director, The Aspen Institute College Excellence Program
Russell Lowery-Hart, Chancellor, Austin Community College District
Takeaways From Our Freshman Year of D&D in Schools
In early fall 2022, teachers were able to download Dungeons & Dragons-inspired teaching kits at no cost, offering students the opportunity to go on collaborative storytelling adventures right in their classrooms. Results showed that over 9 million students and teachers, from all economic and cultural backgrounds, saw higher test scores with an added games-based curriculum than those without. Embarking on RPG quests help enhance storytelling, language arts, problem-solving, and interpersonal skills, and last year proved there's so much room to grow offerings to support longer curricula and after-school clubs.
Dan Ackerman, Editor-in-Chief, Gizmodo
Dan Rawson, Senior Vice President, Dungeons & Dragons, Wizards of the Coast
Kade Wells, Educator, Sioux Falls Public Schools & University of Sioux Falls
Shelly Mazzanoble, Senior Brand Manager, Wizards of the Coast & Senior Lead, D&D Classroom Curriculum and Afterschool Kit, Wizards of the Coast
Don't miss your opportunity to see these sessions in person! Secure your badge for SXSW EDU 2024 today at the lowest rate of the season.
Join Your Community in March
Join us for SXSW EDU 2024 from March 4-7 in Austin, Texas. Don't forget to register and book your hotel early, and subscribe to our newsletter to be the first to know of any event information leading up to the event.
Check out what's new for SXSW EDU 2024 and learn about all the ways that you can get involved.
SXSW EDU 2024 Featured Speaker photos provided by the speakers.