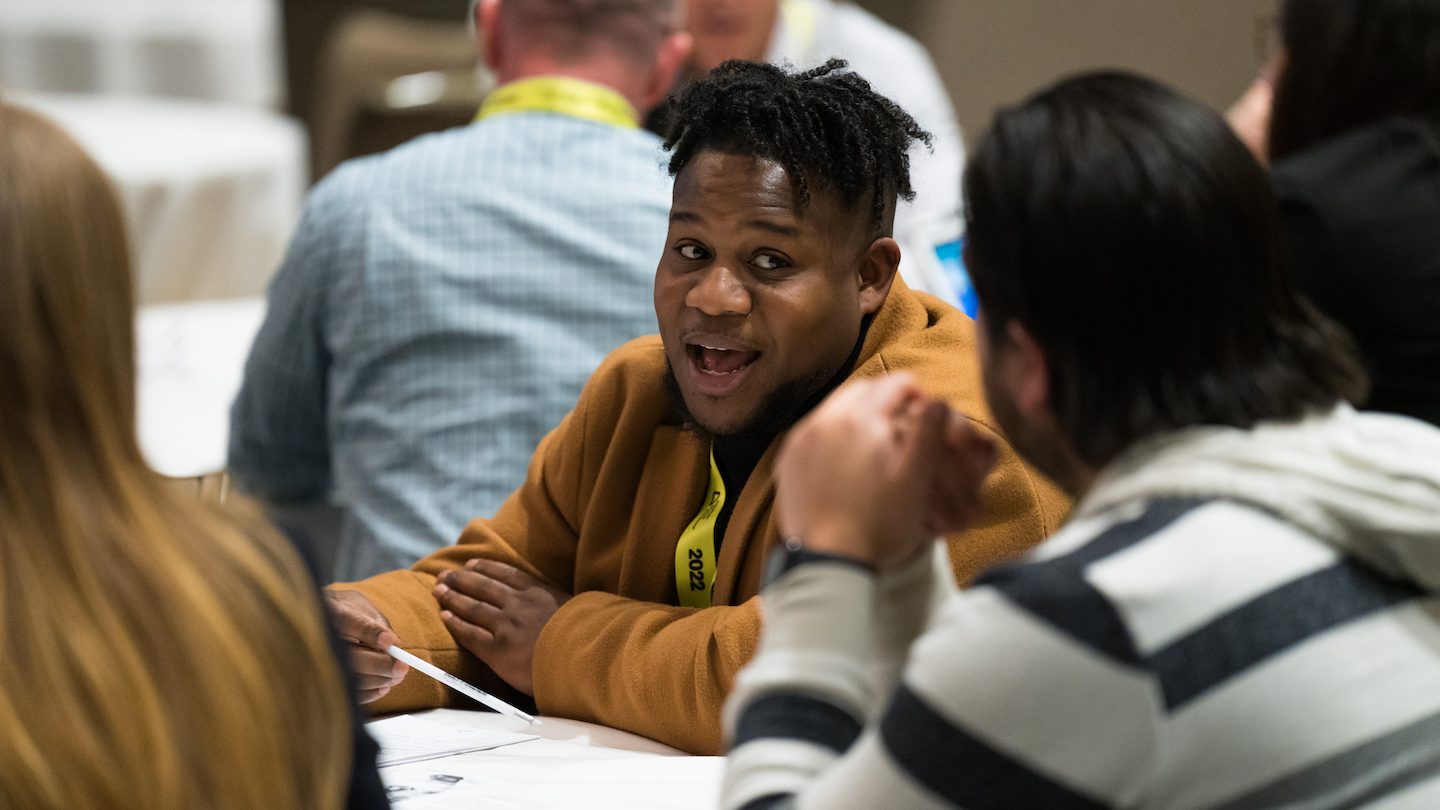 Every year, our programming comes together with the community's involvement, and this year is no different. Through PanelPicker's two step process, the community can enter session proposals and vote for them. The final decision on session selection is derived from the community (30%), SXSW EDU staff (30%), and Advisory Board members (40%).
As you continue to show your support by voting for your favorite sessions through Sunday, August 21, we are sharing trends and insights from this year's more than 1,200 proposals. The proposals span across 11 thematic tracks, with Practice & Pedagogy, Equity & Justice, Work Reimagined, and Emerging Tech collecting the highest number of proposals. Furthermore, the most popular formats were Talks, Solos, and Workshops.
Keyword Search Trends
While voting, you can filter ideas by track, format, and level or use the search field to browse keywords. Here are some top keywords used in proposals for SXSW EDU 2023:
Many sessions are thinking toward the future, as mentioned in 196 session proposals.
As the most popular keyword, community is clearly top of mind given the inclusion in 291 proposals.
A large focus among 197 proposals is to create a deeper engagement in classrooms and more broadly in the education space.
Included in 141 session proposals, the community is expressing their interest in continuing discussions about equity.
There is large interest in advancing workplace conversations as shown with work being mentioned 263 times.
With 221 proposal mentions, it is clear there is a big focus on helping the community develop and strengthen their skills.
Mentioned in 153 proposals, the emphasize and importance of leadership is apparent.
Entries by Track
Accessibility & Inclusion
The Accessibility & Inclusion track, making up 6% of proposals, explores initiatives and programs focusing on special education, learning differences, and disabilities across the learning lifecycle. This includes instructional strategies, assistive technology, universal design, and more. The most commonly used tags in this track are employability & talent development, diversity & inclusion, and special education.
Arts & Storytelling
This year, the Arts & Storytelling track, acquiring 6% of the proposals, explores arts-based pedagogies and creative practices, including the performing and visual arts, arts integration, and the intersection of STEM and STEAM as well as narrative and world-building approaches for teaching and learning. In this track, the top tags used are storytelling, student voice, and STEM & STEAM.
Community Initiatives
Representing 5% of proposals, the Community Initiatives track explores programs and projects focused on empowering and connecting communities in and out of the classroom by highlighting partnerships and work organized by community spaces and groups. This includes libraries, museums, makerspaces, community centers, after-school and summer programs, and more. The tags partnerships, social justice, and STEM & STEAM are commonly used in this track.
Emerging Tech
Accounting for 11% of the proposals, Emerging Tech is one of the top submitted tracks. This track explores development and implementation in educational technology. This includes virtual tools, artificial intelligence, XR, blockchain data interoperability, as well as issues surrounding equitable access to technology and future-forward solutions. In this track, the top tags used are edtech, web 3.0, and XR.
Equity & Justice
The second most popular track is Equity & Justice, with 15% of all session proposals. This track addresses work championing equity, justice, access, diversity, and inclusion in education and beyond. These sessions can touch on social and economic disparities, culturally responsive teaching, anti-racism practice and initiatives, LGBTQ+ issues, restorative justice and more to ensure equitable opportunities and outcomes for all. Diversity & inclusion, leadership, and social justice are some of the most used tags in this track which further clarify the focus.
Global Initiatives
Programs and initiatives exploring the importance of global collaboration in education and beyond are sorted into the Global Initiatives track, which is comprised of 3% of the submissions. This track includes international instructional approaches and business ventures, language acquisition and ESL/ELL instruction, program implementation across borders, global partnerships, cross-cultural initiatives, and more. This year, speakers representing 37 countries around the world have submitted sessions to PanelPicker. Top tags for this track included leadership and social justice.
Health & Wellbeing
This year, 8% of proposals are in the Health & Wellbeing track, which focuses on furthering social emotional learning and whole-child education. This includes initiatives addressing mental and physical wellness, trauma-informed practices, and health education with a focus on mental health initiatives and comprehensive wellbeing for educators, students, and families. Highlighting a deeper focus, the most frequently used tags in this track are mental health, SEL, and wellness.
Policy & Civic Engagement
The Policy & Civic Engagement track addresses education policy issues across local, regional, national, and international governance. This includes funding assessment standards, student data use and privacy, school safety, digital policies, economic development, advocacy and activism, and government partnerships. As an increase from 2022, 6% of all proposals were submitted in this track. Leadership, social justice, and student voice are commonly used tags in this track.
Practice & Pedagogy
Sessions with content focused on instruction and pedagogy across the entire learning lifecycle focused on solution-oriented strategies, innovative teaching, and institutional transformation are under the Practice & Pedagogy track. This was the most popular track, containing a whopping 25% of all submissions for SXSW EDU 2023. In this track, instruction, professional development, and teachers were tags that are frequently used.
Startups & Investment
This year 3% of the submissions proposed content focused on the business of education with a focus on entrepreneurship and startups. The Startups & Investment proposals have topics including investment and funding, marketing and branding strategies, corporate initiatives and partnerships, market trends and analysis, and business adaptability. The most used tags in this track are edtech, entrepreneurship, and funding.
Work Reimagined
Exploring programs and new approaches to upskilling, corporate learning, and talent development, the Work Reimagined track saw a jump in proposals compared to last year representing 12% of all session proposals. This track includes workforce revitalization and training, and career transitions, as well as initiatives for adult learners and non-traditional students. The tags employability & talent development, entrepreneurship, and professional development are most commonly used in this track.
How to Vote in PanelPicker
To start PanelPicker voting, visit panelpicker.sxsw.com/vote and sign in or create a free account.
After you've logged in to PanelPicker, you can begin the voting process. Select "SXSW EDU 2023" from the conference dropdown and filter through the proposals by track, format, or level. You can also search for by title, description, speakers, or phrases using the search field.
Cast your vote by selecting "arrow up" for yes or "arrow down" for no.
Get in your votes for the sessions you want to see in March by this Sunday, August 21 at 11:59pm PT.
Join Your Community in March
Join us for SXSW EDU 2023 from March 6-9 in Austin, Texas. Don't forget to register and book your hotel early, and subscribe to our newsletter to be the first to know of any event information leading up to the event.
Check out what's new for SXSW EDU 2023 and learn about all the ways that you can get involved.
Photo provided by Bob Johnson