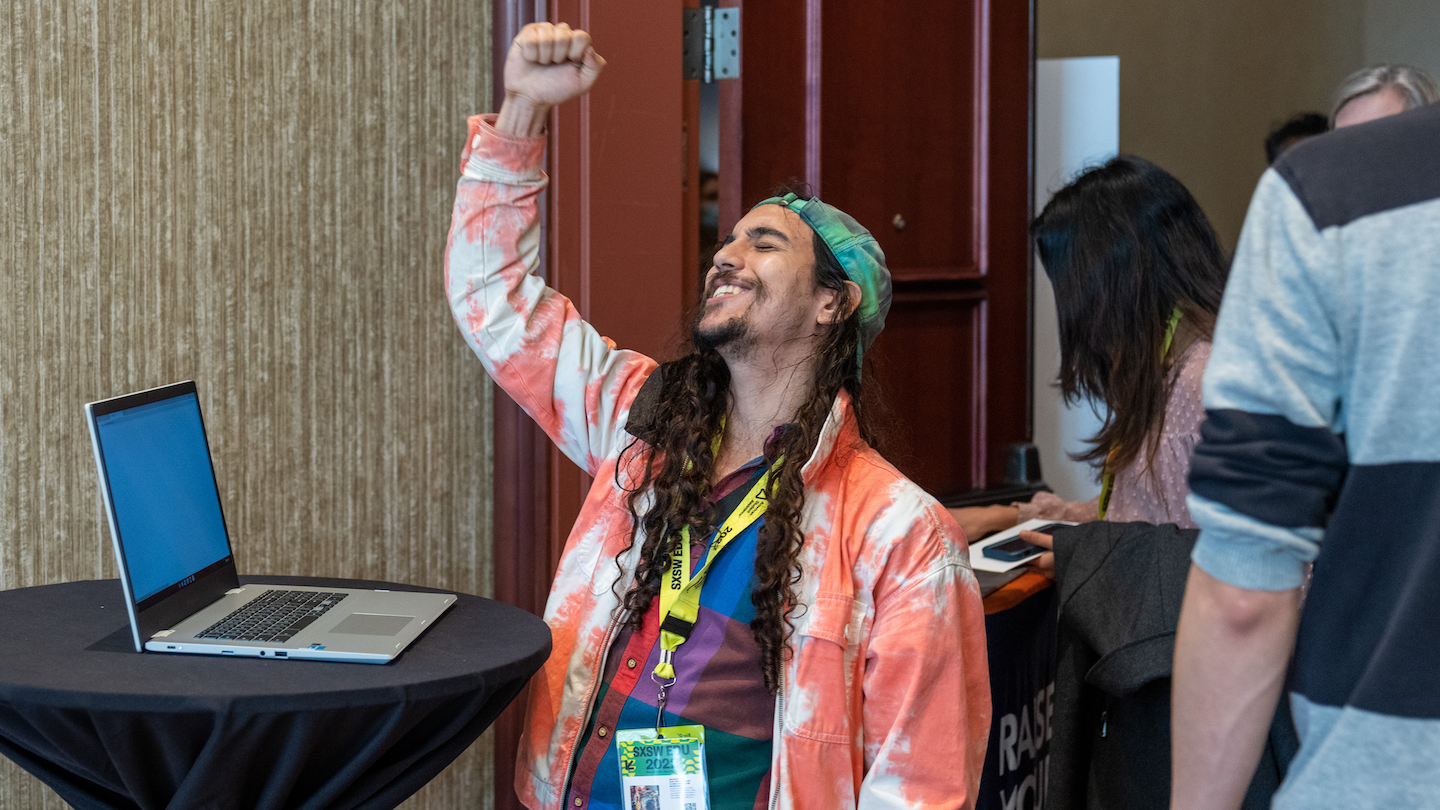 The first registration deadline of the season is coming up on September 15, and we don't want you to miss out on the opportunity to register at the lowest rate for SXSW EDU 2023. Aside from saving $200 off the walkup rate, there are several other benefits to planning ahead.
Here are five reasons you should register to attend SXSW EDU before 11:59pm PT on September 15, 2022:
1. Get Access to the Best Rates and First Choice of Hotels
Attendees from all over the world will be traveling to Austin in search of a hotel room for March. SXSW EDU Housing & Travel has partnered with a wide selection of hotels in Austin at the best available rates during the event. Whether you're looking for a hotel close to the programming venues, in search of specific amenities to enhance your stay, or if you're looking to accommodate a certain budget, we have you covered. With your early bird registration, you get access to the first pick of these hotels to suit your needs, so don't delay.
2. Plan Your Transportation Early for the Best Deals
After you purchase your registration and book your accommodation —you can now focus on how to get to Austin. Booking your transportation in advance can help you save both money and a headache from waiting until the last minute. If you will be traveling by plane, start looking for flights now. Take advantage of the extra time to ensure you get the best deals and flight options. Pro tip: set up a flight alert to get notified when the ticket prices are at the lowest projected price. This way, you won't be scrambling at the last minute and can instead enjoy the excitement leading up to the event.
3. Begin Networking to Make Connections Before Arriving
Once you register for SXSW EDU, you gain access to EDU Social, the official networking platform. Before you even step foot in Austin, you can start fostering connections with other SXSW EDU attendees. Create your profile, explore the registrant directory, and chat directly in EDU Social with other attendees to make meaningful connections. Start networking early to enhance your March experience.
4. Start Creating Your Austin Itinerary
Whether it's your first time in Austin or your tenth, there is much to do and see! With your registration, accommodations, and transportation locked in, you can start making plans for your free time to immerse yourself in the unique Austin culture. From the flourishing food scene, museums and tours, expansive outdoor sights and activities, to the live music — you will want to do your research ahead of time. Restaurant reservations fill up quickly, as do ticketed events. Know your plan so you can get ahead of the game and book in advance as soon as reservations open.
5. Receive the Tailored Registrant-Only Communication
Did you know that once you buy your badge to attend, you will receive valuable communication geared towards making the most out of your experience in March? Don't miss out on the special registrant only tips, offers, and deep dives that will go straight to your inbox leading up to the event.
Save $200 off the walkup rate and register by 11:59pm PT on September 15, 2022.
Group and Student registration rates will also increase. If you are a student or have a group of seven (7) or more people, you don't want to miss out on these special registration rates.
Join Your Community in March
Join us for SXSW EDU 2023 from March 6-9 in Austin, Texas. Subscribe to our newsletter to be the first to know any event information leading up to the event and learn about all the ways you can get involved.
Photo provided by Stephen Olker