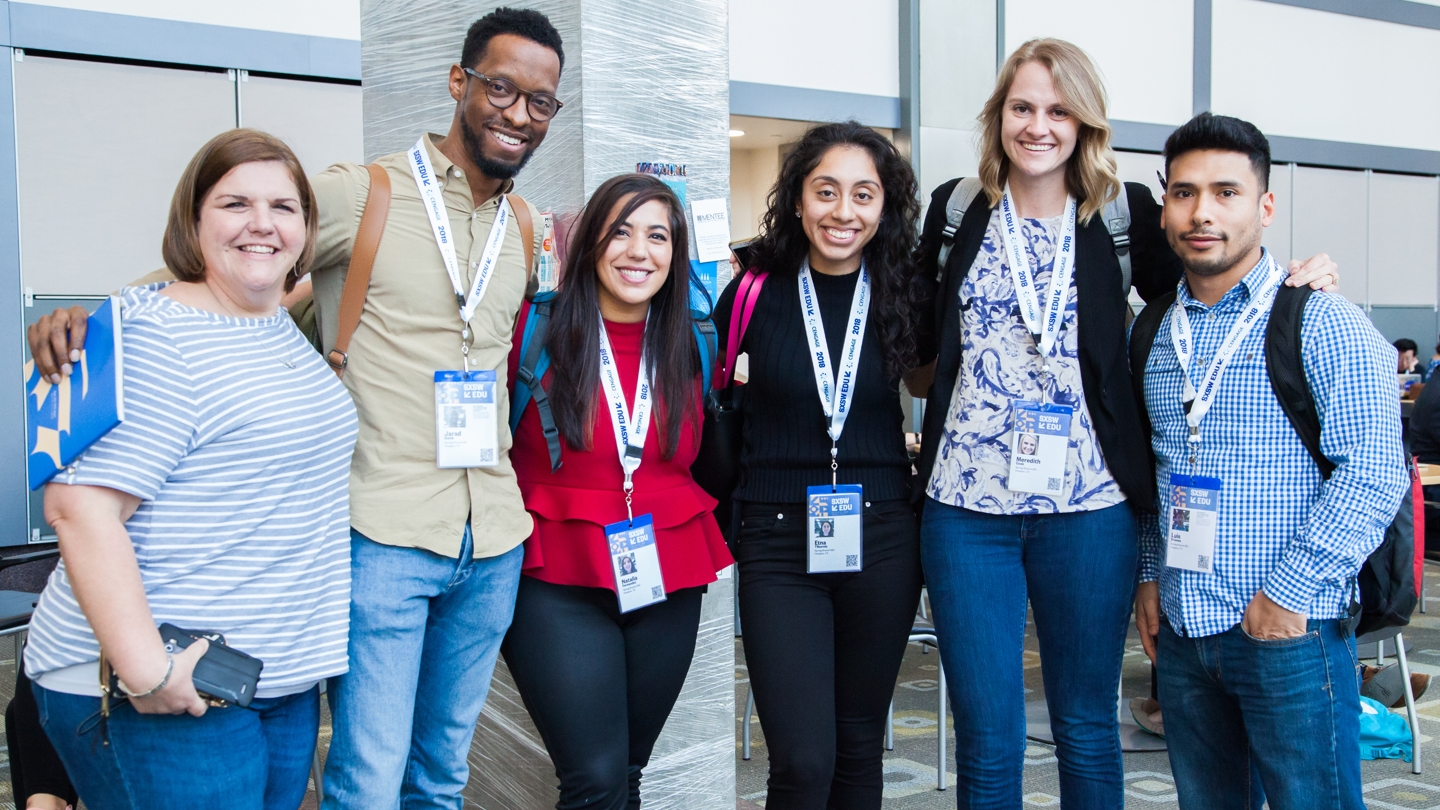 In an effort to enable more educators to participate at the event, SXSW EDU has created a group registration program.
Qualifying schools, institutions, and education non-profits are eligible to buy five (5) registrations and receive a sixth registration to SXSW EDU 2019 for free. The gratis registration must be used by someone within the same organization and all registrations must be purchased at the current registration rate based on the discount schedule outlined below.
Through
Sept. 13
Through
Oct. 25
Through
Dec. 6
Through
Jan. 17
Through
Feb. 14
Walk-up
$345
$395
$445
$495
$545
$595
Please fill out this form to begin the group registration process. Once you have submitted the form, SXSW EDU will contact you with additional information.
Group Registration Interest Form
SXSW EDU 2018 registered attendees.