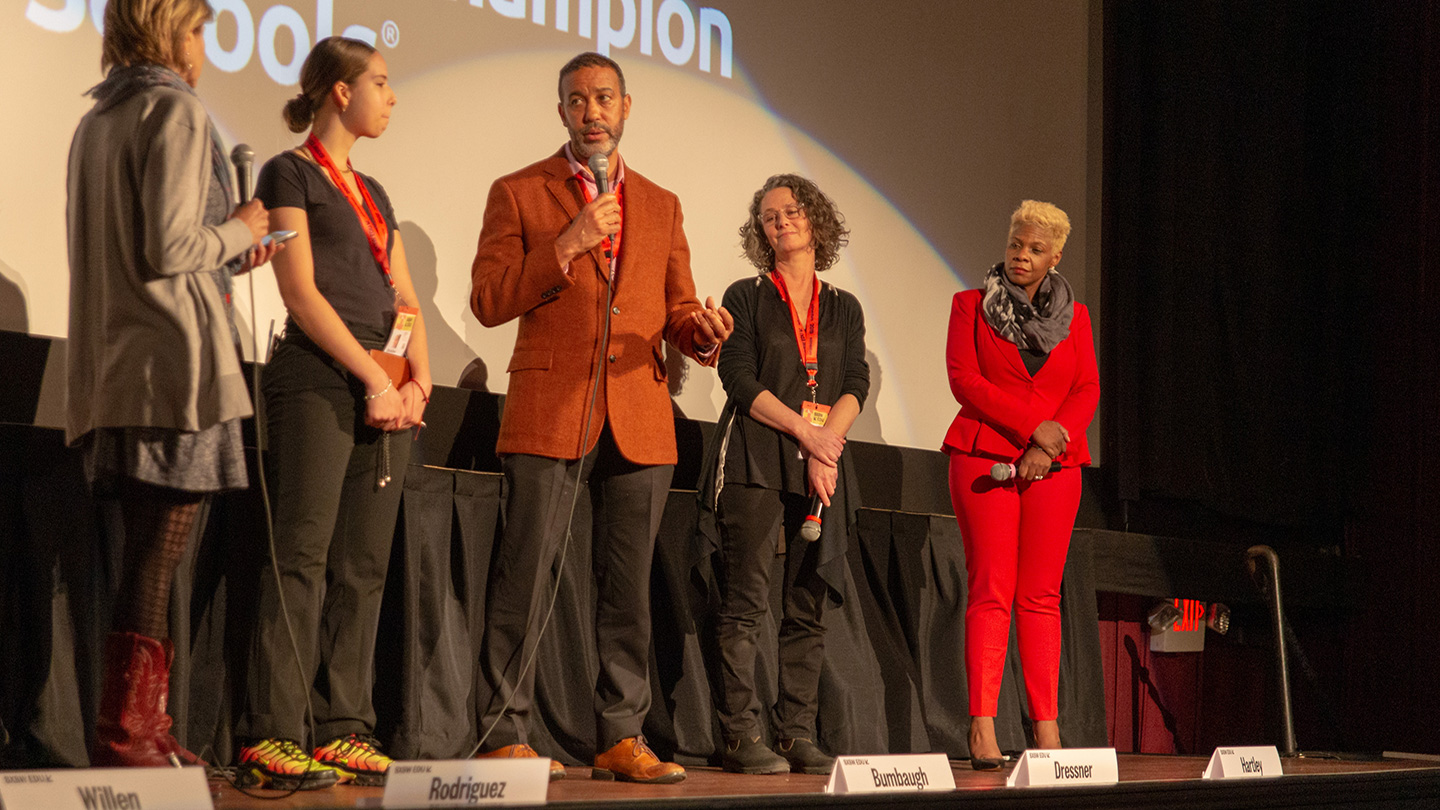 Apply to share your story on the big screen during SXSW EDU 2022 by submitting your film now through November 18.
The SXSW EDU Film program is an exciting cornerstone of the event's festival component. The program showcases narratives and documentaries exploring classrooms, social issues, student advocacy, and more to shine a light on challenges and triumphs from across the education landscape.
Since 2013, SXSW EDU has held screenings for inspiring and powerful films including:
Eighth Grade (2019)
He Named Me Malala (2016)
Hidden Figures (2017)
Life, Animated (2019)
We Are The Radical Monarchs (2021)
Screening your film at SXSW EDU is a unique opportunity to interact and share your work with a diverse education community. The conversation continues after the screenings with an exclusive Q&A to allow filmmakers, film subjects, and attendees to share their thoughts and questions.
Get started on your film submission today!
See You in 2022
Mark your calendars for March 7-10, 2022! Register to attend starting late summer.
Sign up for SXSW EDU email updates, check out the News feed, watch videos, and follow us on Twitter, Facebook, LinkedIn and Instagram.
SXSW EDU 2019 Personal Statement Film Screening photo by Hans Watson.