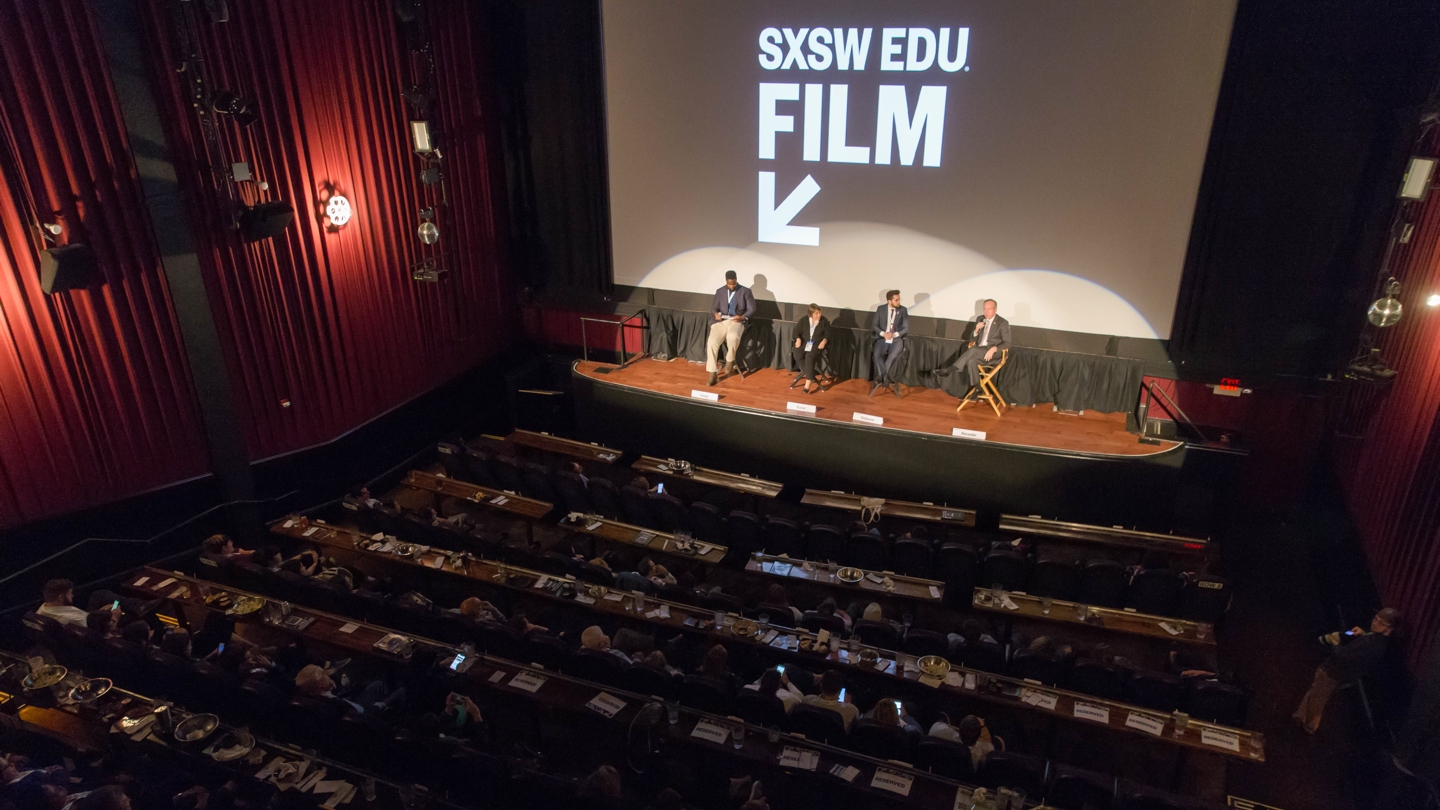 Do you have a film you wish to screen for the community of education stakeholders? Submit your film for consideration at SXSW EDU, March 9-12, 2020 now through the application deadline on December 3, 2019.
The SXSW EDU Film Program highlights narratives and documentaries focusing on all aspects of education. With films tackling social impacts on domestic and international learning, peering into classrooms, and exploring student advocacy, the film program presents an entertaining and compelling addition to SXSW EDU.
Over the years, filmmakers, producers and community members have submitted many great films for consideration to screen at the March event. Check out the SXSW EDU film history page to browse a complete list of films that have screened in past years or check out the film FAQ for a listing of frequently asked questions and answers. For additional questions about screening, email programming@sxswedu.com.
Learn More About the Film Program
The application for SXSW EDU 2020 is now closed.
SXSW EDU 2018 film screening of Fail State. Q&A featuring (l-r) Ernest Ezeugo, Martha Kanter, Alexander Shebanow, and F. King Alexander.