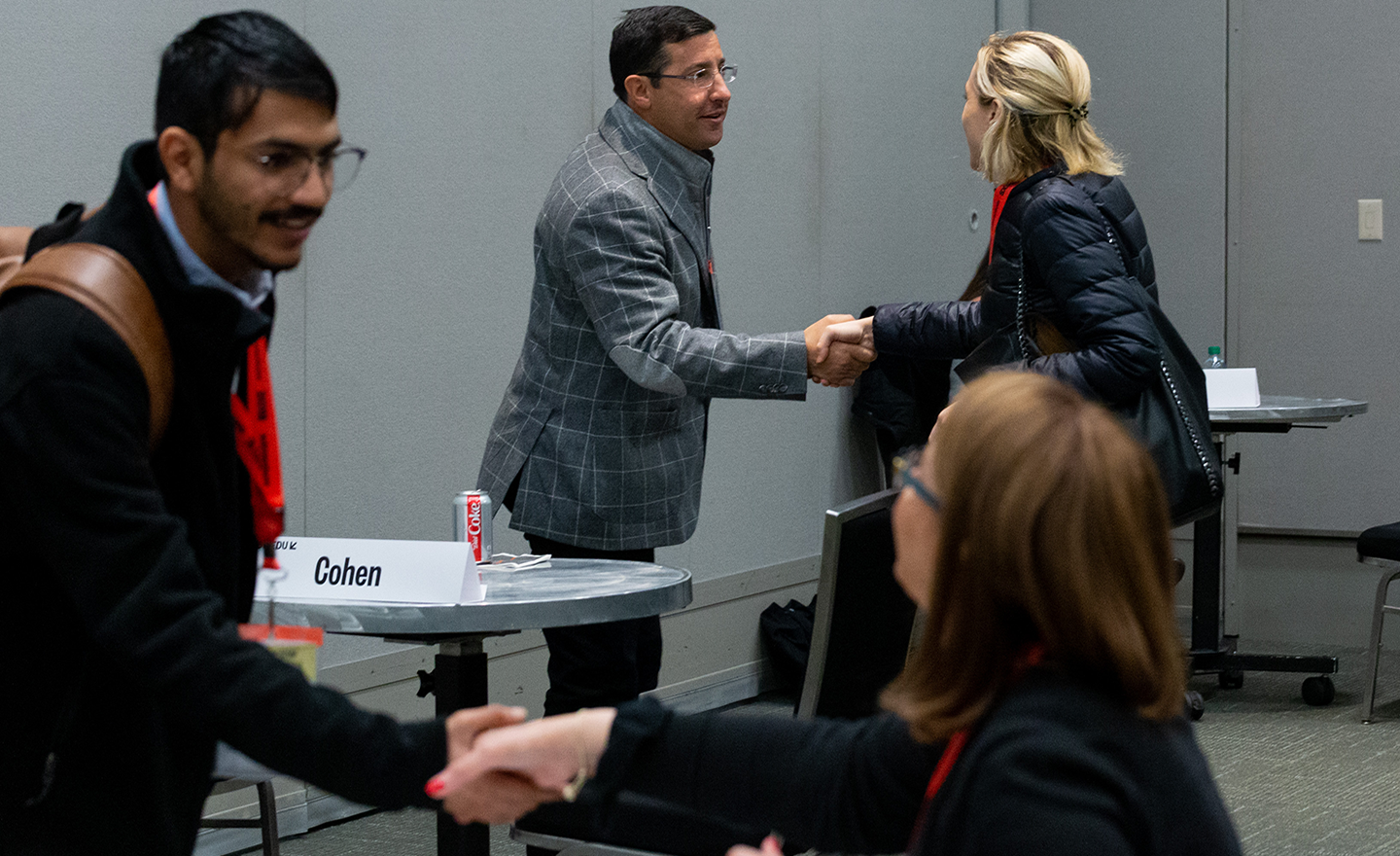 Share your expertise by submitting a mentor application open now through September 20, 2019.
As a part of the one-on-one networking opportunities, the mentor program is an incredible resource for both mentors and attendees at the SXSW EDU Conference & Festival. With the tenth annual event on the horizon, the call for mentors is in full swing.
The mentor program at SXSW EDU facilitates purpose-driven connections between experienced professionals and solution-seeking attendees.
Sharing insight, experience, and advice from your professional journey can be highly rewarding. As a mentor you will provide guidance and solutions, but also benefit by connecting with, and learning from, your mentees.
"I was honored to be a mentor this year and that experience really made an impact on me. Those 5 short sessions made me realize that I am made for more than I give myself credit for. While I had the opportunity to advise and inspire others - I was the one who walked away motivated to pursue new ambitions. It was an amazing win-win experience!"
–Kari Potter
With mentors from many backgrounds including edtech, the classroom, music education, and more -- attendees have gained valuable information through mentorship.
If you are a specialist in your field and would like to share your expertise, skills, and knowledge with attendees you are encouraged to get started on your mentor application today!
Follow SXSW EDU on Twitter, Facebook, Instagram, LinkedIn, and check out the SXSW EDU blog for the latest news.
SXSW EDU 2019 Mentor photo by Manuel Gonzales, Jr.