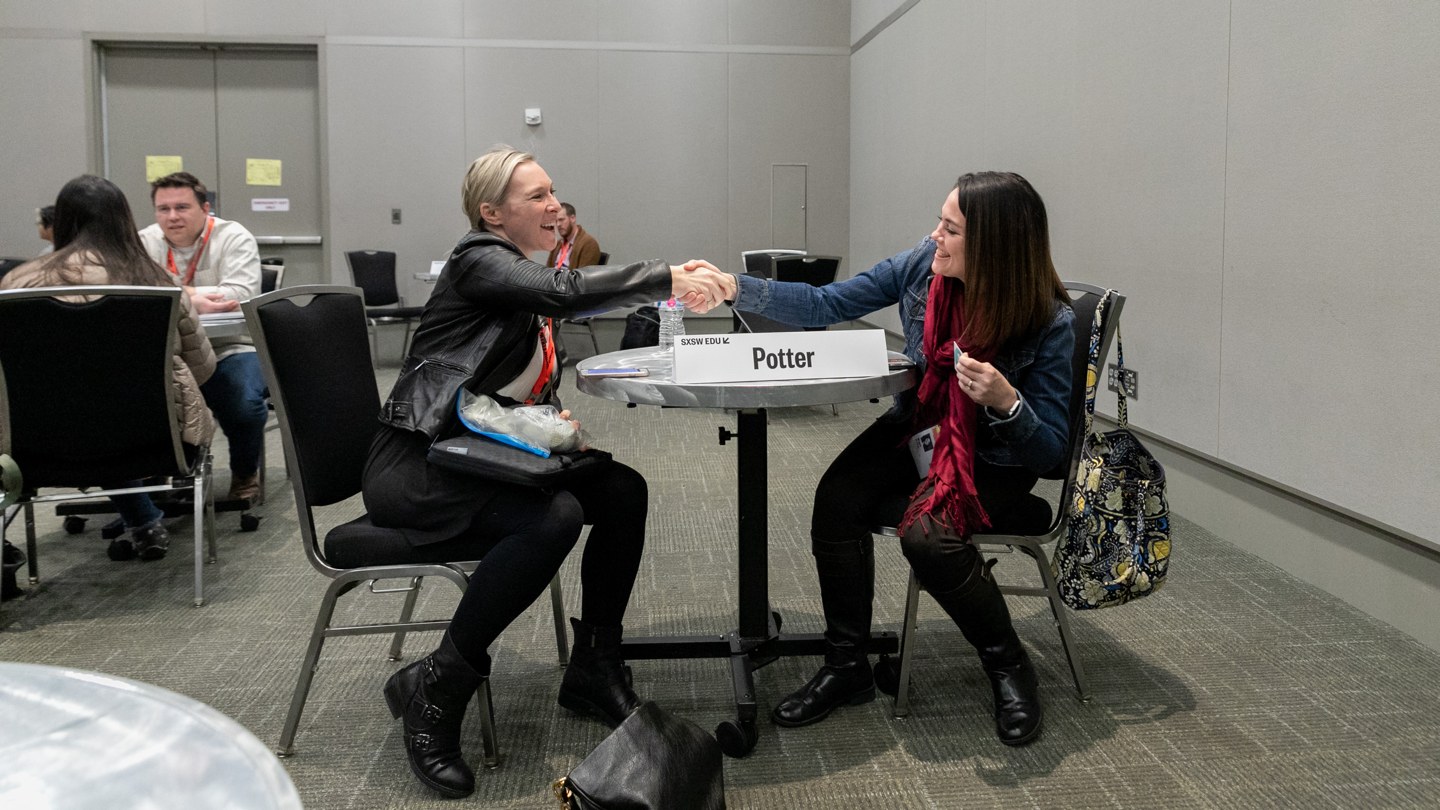 Are you a specialist in your field and would like to share your skills, knowledge, or expertise? Apply to be considered as a mentor at SXSW EDU, March 9-12, 2020.
The SXSW EDU Mentor program facilitates purpose-driven, one-on-one 12-minute connections between experienced professionals and solution-seeking attendees.
The mentor program is curated by the SXSW EDU team to provide opportunities for attendees to learn from professionals across a wide range of fields and insights. Complete the application below to be considered for the 2020 mentor program.
Thank you for your interest, the application is now closed.
SXSW EDU 2019 mentor meeting with Kari Potter. Photo by Manuel Gonzales Jr.