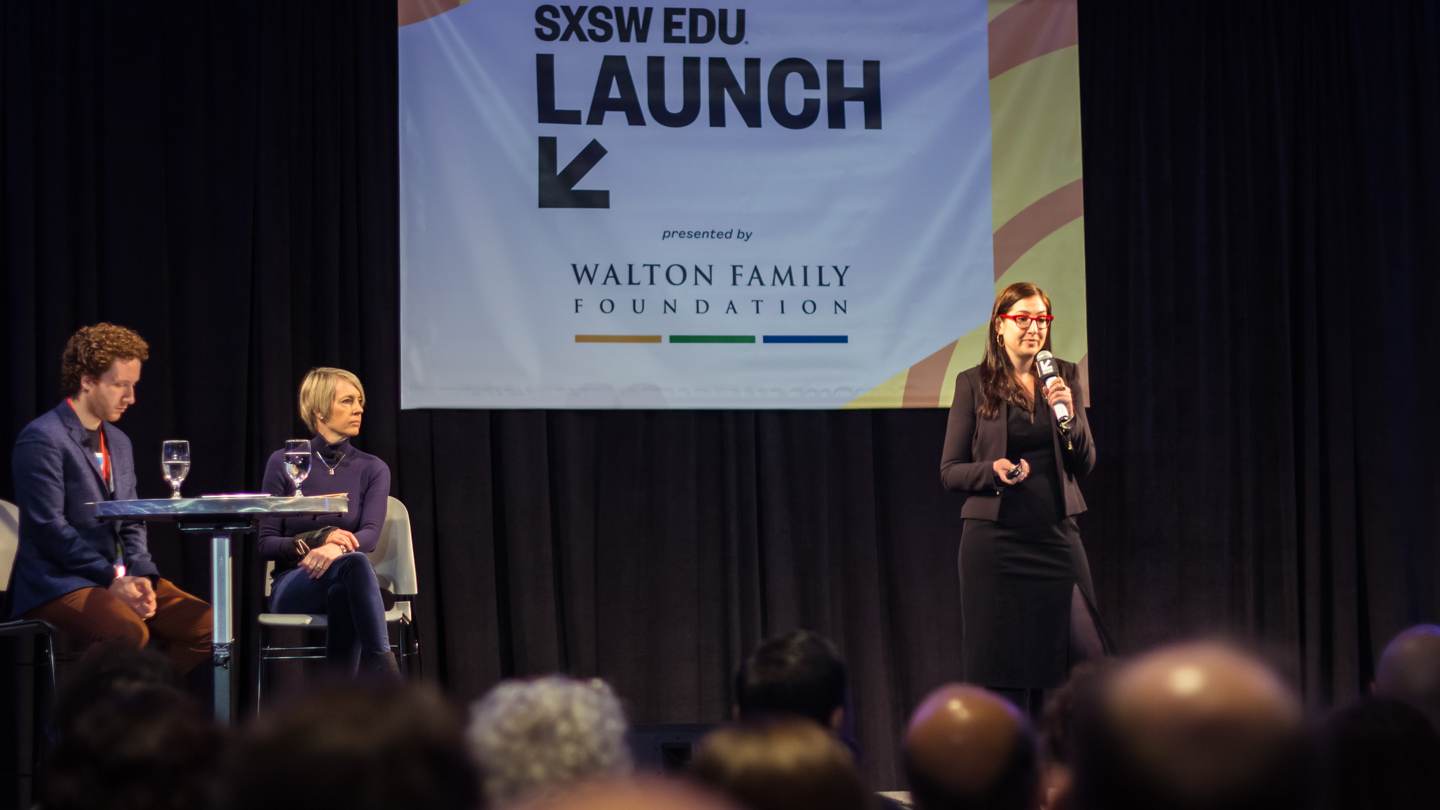 SXSW EDU is at the forefront when it comes to creators and change-makers working to improve teaching and learning. Each year SXSW EDU hosts a number of competitions to further elevate innovative work. Among these, the Launch competition celebrates early-stage startups.
Deadline to apply extended through Sunday, November 3 at 11:59pm PT.
The competition is open to entrepreneurs seeking feedback, investment, strategic partnerships, and exposure. Ten startups will be selected as finalists to pitch their products before a panel of industry experts, early adopters, investors, and educators as well as the live SXSW EDU audience.
Bold ideas have graced the stage over the years and past Launch finalists have since proven their value in the education ecosystem. We are already seeing tremendous energy culminating in the startup space as we look toward 2020. According to EdSurge US edtech funding is already near $1 Billion in the first half of 2019.
Competition Eligibility Requiremements
The SXSW EDU Launch competition is open to early-stage startup companies in the education market.
Companies must be incorporated with a management team and public-facing website, able to convey a sustainable business model and able to demonstrate user traction, engagement, and adoption metrics.
Companies who have raised over $5 million in funds from combined funding sources at the time of application are ineligible.
Each applicant is only eligible to present in one of the SXSW family of startup events (SXSW Pitch, SXSW Release It, or SXSW EDU Launch). In contrast, if you have applied for one of these events and were not accepted to participate, then please feel free to apply to SXSW EDU Launch.
Learn more and submit an application to compete in Launch at SXSW EDU 2020. The deadline to apply is Sunday, November 3.