Student Startup Competition Application Deadline Extended to Sunday, January 28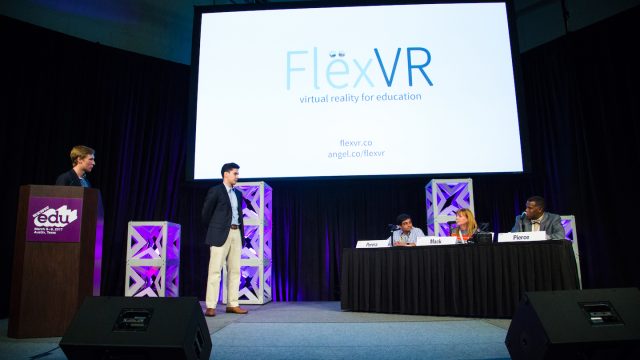 The Student Startup competition entry deadline has been extended through Sunday, January 28 at 11:59pm PT.
The Student Startup competition brings together Central Texas high school students during the Learning Expo at SXSW EDU to pitch their business idea. Selected finalists will participate in the live pitch event in front of a panel of judges and live audience on March 6 at the Austin Convention Center.
Students are invited to apply as a solo entrepreneur or a team. The application calls for a brief business overview, logo image, startup website and supplemental information about the startup.
Start Your Student Startup Application
Tips for Entry
Let your passion shine – SXSW EDU is looking for students with a passion for their startup's mission.


Do your research – A strong application is backed by a wealth of research. Make sure that you thoroughly understand the market you are trying to tackle. Don't be afraid to solicit feedback from your teachers and parents.


Identify your differentiator – Start by recognizing other companies that share a similar mission or goal, then determine what makes your startup idea different from what these companies are doing.


Have fun with it – Win or lose, this is a fun opportunity and your bound to learn from the experience.
Start Your Student Startup Application
SXSW EDU 2017 Student Startup competition, photo by Kit McNeil.