SXSW EDU 2023 Launch Competition Winners Announced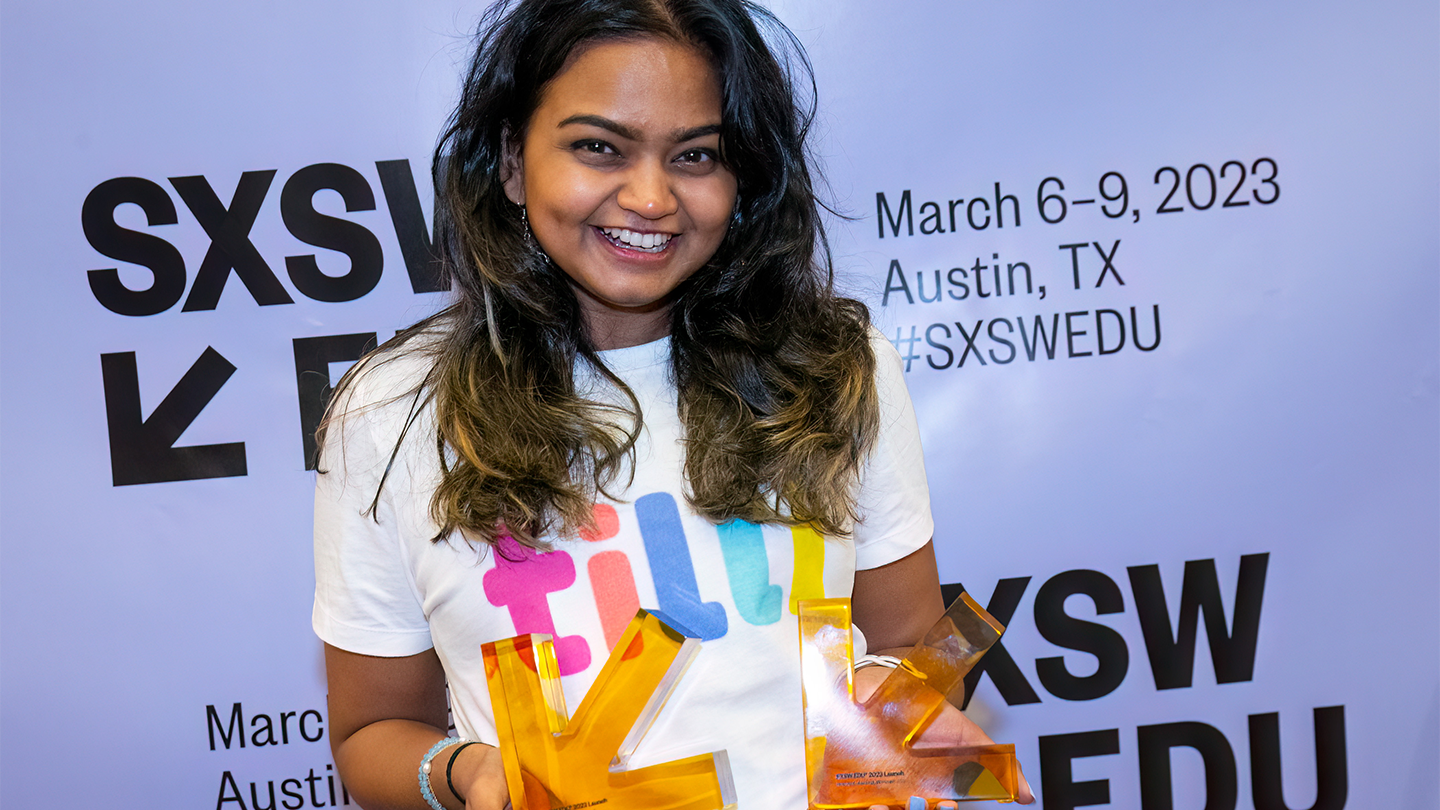 With multiple award offerings for the first time since the conception of the Launch Startup Competition, the 2023 SXSW EDU Conference & Festival is proud to name this year's winners.
Tilli, an AI-powered, play-based, social emotional learning tool from Sri Lanka, has been announced as this year's Launch Competition winner and Impact Award winner. The Community Choice Award winner, Koalluh, based in Atlanta, Georgia, has built an engaging children's reading platform that allows kids to create stories with AI.
Tilli
Sri Lanka
Tilli is the duo-lingo for social emotional learning (SEL) — an AI-powered, play-based, social emotional learning tool that builds the five foundational SEL competencies for children 5 to 10-years-old. We combine the power of play, storytelling, and machine learning to drive measurable, lifelong behavioral changes in kids so that they're set up to thrive as adults.
Koalluh
Atlanta, GA
Koalluh is building the most engaging children's reading platform by letting kids create stories with AI. We build reading engagement and proficiency for the 34M+ reluctant-reader kids.
The Launch competition allows companies seeking investment opportunities, market exposure, and strategic partnerships to showcase their innovative products. These seven early-stage startups were selected to compete as finalists:
The competition was emceed by Kumar Garg, Vice President of Partnerships at Schmidt Futures, and judged by Frances Messano, CEO of NewSchools Venture Fund; Leticia de la Vara, Chief of Staff at TNTP; and Shalinee Sharma, CEO and co-founder of Zearn. Coaches Amrutha Vasan, Catherine Eng, and Riyaz Gayasaddin helped Launch finalists refine and perfect their pitch in the months leading up to the live competition.
Congrats to Tilli and Koalluh!
Photo by Steve Rogers