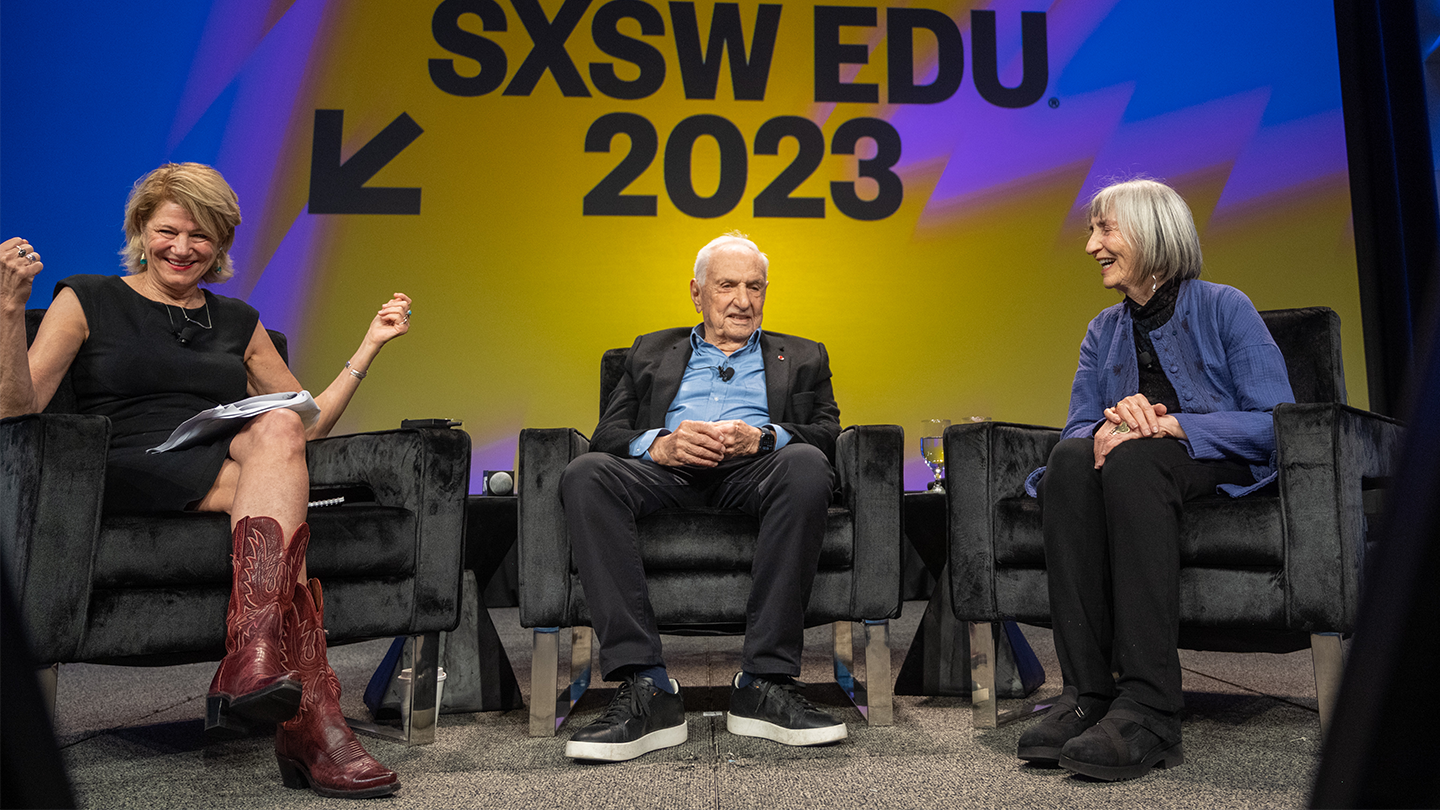 We are so excited to share that Keynote and Featured Sessions, Partner Sessions, and Live Studio Interviews from SXSW EDU 2023 are now available on the SXSW EDU YouTube channel!
The discussions held at this year's event inspired us as we go forward and address some of the most timely topics in education today. From school safety to the power of AI and beyond, we hope you can continue to look back on and learn from this year's Keynote, Featured, and Partner sessions.
Visit our YouTube channel to explore more videos!
Keynote Sessions
Kicking off each day of programming during SXSW EDU were inspiring Keynote sessions featuring thought-leaders throughout the education space. Hear from these speakers as they discuss inclusion in education, particularly among refugee students, design-based learning, shifts in higher education, and school safety.
Featured Sessions
Focusing on leading trends and topics across the education space and beyond, SXSW EDU 2023's Featured Sessions provided many takeaways. This year's Featured Sessions tackled topics including the importance of early childhood education; the connections between poetry and art, and their power to impact readers; the impact of AI on education; and more.
View the 2023 Keynotes & Featured Sessions Playlist
Partner Programming Sessions
At SXSW EDU 2023, attendees had the opportunity to discover timely, new ideas from top thought leaders driving meaningful impact in education through Partner Programming. Explore the inspiring work our partners are doing in education:
View 2023 Partner Programming Playlist
SXSW EDU 2023 Live Studio
Learn more about the people and ideas shaping the future of education with SXSW EDU Studio Interviews hosted by Kari Byron!
View 2023 Live Studio Playlist
Limited Presale: Register for SXSW EDU 2024 Through March 31
Take advantage of this special limited presale offer and purchase a badge to attend SXSW EDU 2024 at this year's lowest registration rate! Plus you will get early access to hotels this summer.
Photo by Chris Saucedo