New Wave of Featured Sessions Announced Along With 40+ More Sessions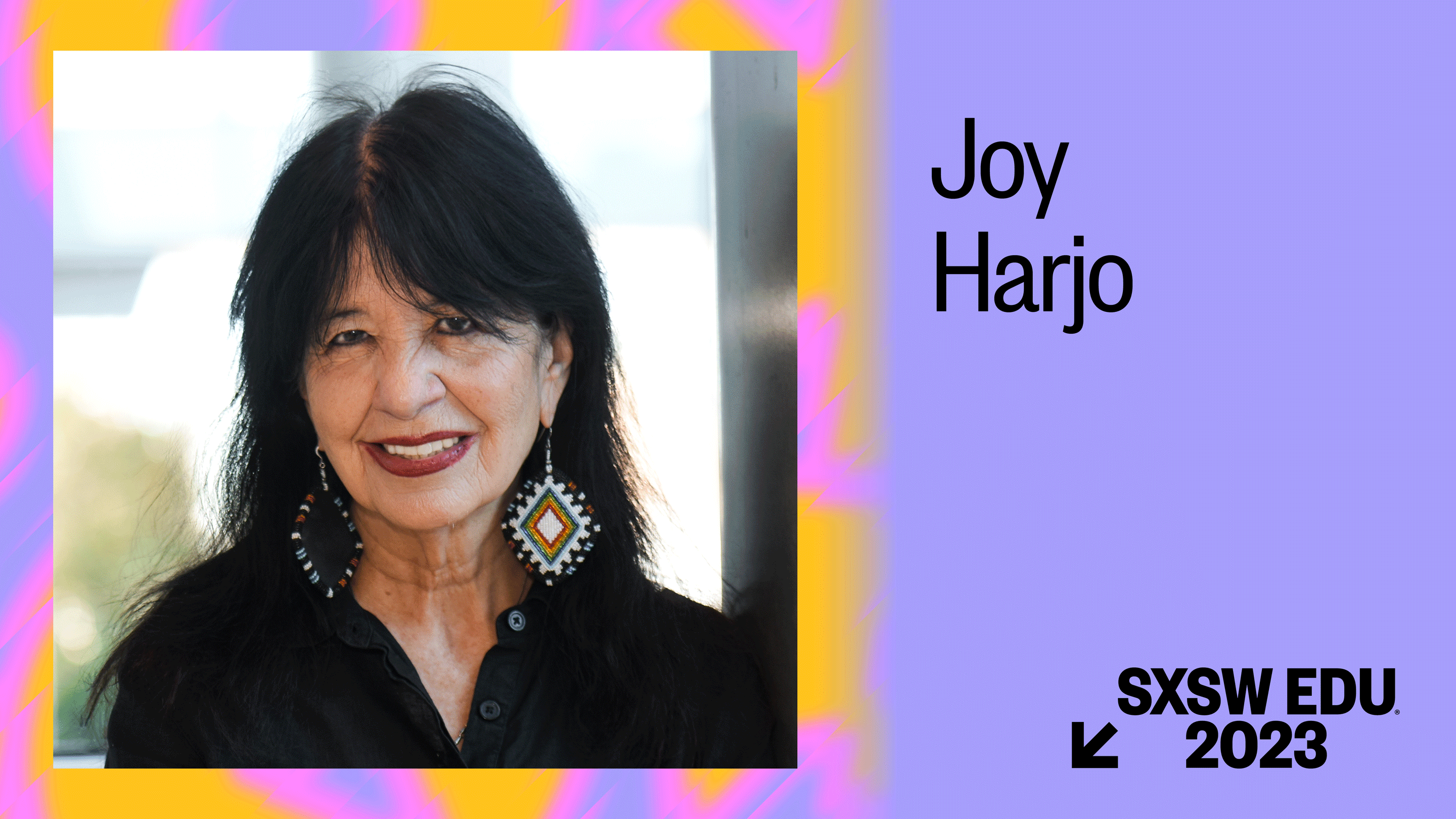 As excitement for March continues to build, we are excited to announce three Featured Sessions and more than 40 new sessions that reflect the richness of ideas and perspectives presented at SXSW EDU just added to the 2023 lineup!
Today's Featured Session announcement includes prominent thought leaders in art, literature, policy and research, and more. These powerful conversations highlight two National Teachers of the Year, the adaptation of Joy Harjo's poem into a picture book, and leading early childhood education advocates.
Calling attention to critical issues that arose during the pandemic and whose impact has not yet left, the new wave of sessions announced focus on amplifying student agency, impactful communication, community support, and teacher retention.
Dive into these exciting new sessions to get a sneak peek into the ideas and solutions they will provide to ongoing challenges that impact education.
Featured Sessions
COVID thrust into the spotlight what educators and families have long known: quality childcare makes the world go 'round. Skyrocketing care costs, educator shortages, and a fast-changing pandemic left families and employers in limbo. Emerging is a newfound, long-deserved public interest in fostering innovation and bettering current systems to build sustainable early childhood education in the U.S. Join us for a discussion on how we can translate that chatter into action.
Chris Bennett, Co-Founder & CEO, Wonderschool
Emily Tate Sullivan, Senior Reporter, EdSurge
Michelle Kang, Chief Executive Officer, National Association for the Education of Young Children
Natalie Renew, Executive Director, Home Grown

"Remember the sky that you were born under, / know each of the star's stories." So begins the poem Remember, which implores the listener to know their origins, their communion with all things. Poetry, art, and place have the power to transcend generations, and reinforce one's sense of self and connection with others. Join the original author, an award-winning artist, and an educator in conversation as they discuss adapting this poem into a picture book, the connections between poetry and art, and their power to impact readers of any age.
Joy Harjo, U.S. Poet Laureate, Random House Children's Books
Michaela Goade, Caldecott Medalist, Random House Children's Books

As the nation works to support students in academic recovery, how are we tending to teachers? Join two National Teachers of the Year in an insightful conversation about how schools and districts can support educator agency, diversity in materials and student-centered learning. These veteran educators have taught students in suburban, city and juvenile detention schools and will share why representation matters, how to diversify the profession and create a pipeline for a strong future workforce.
Kurt Russell, 2022 National Teacher of the Year
Rodney Robinson, 2019 National Teacher of the Year

Sessions
Meet Up
Performance
Podcast
Solo
Talk
Workshop
Join Your Community in March
Register and book your hotel today to celebrate education through compelling sessions, in-depth workshops, mentorship, film screenings, future-focused competitions, an expo, networking opportunities, and so much more at SXSW EDU from March 6-9, 2023.
Be the first to know of any information leading up to the event through Twitter, LinkedIn, Instagram, Facebook, and our newsletter.
SXSW EDU 2023 Featured Speaker photos courtesy of the speakers. Joy Harjo photo by Denise Toombs. Kurt Russell photo by Rae Holloway, courtesy of the Ohio Education Association.