International Women's Day Celebration at SXSW EDU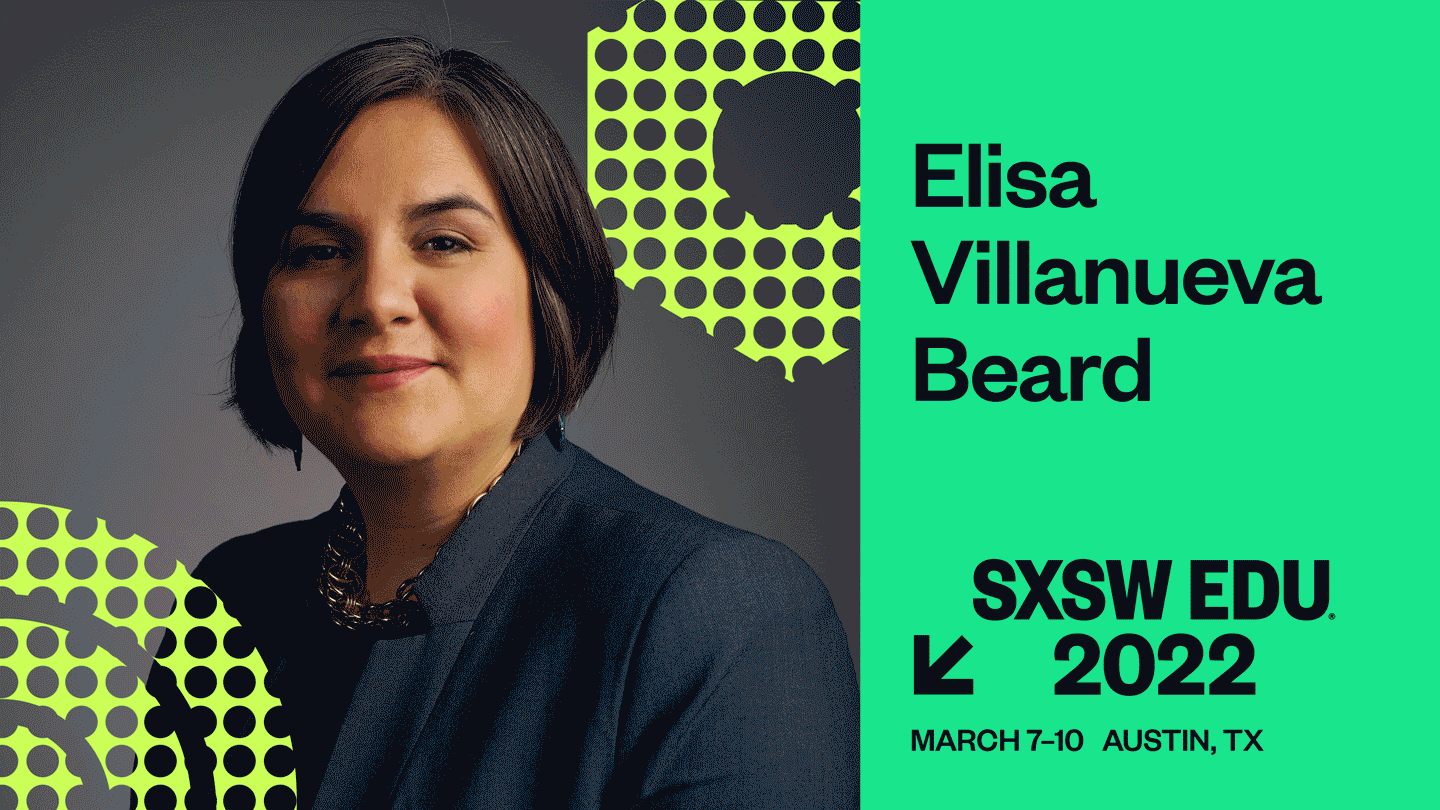 We are thrilled to commemorate International Women's Day with the SXSW EDU community on Tuesday, March 8 featuring a special night of programming.
The celebration, presented by Edmentum and Special Olympics, will take place at legendary Austin music venue, Antone's with conversations focusing on this year's International Women's Day theme, #BreakTheBias.
Join speakers for thoughtful discussions on inclusion, equitable access to education, elevating the teaching profession, and racial justice.
Programming
One Woman's Vision: the Next Generation
Eunice Kennedy Shriver, founder of Special Olympics, had a vision where all people with intellectual disabilities were included. That vision started on the playing field but it certainly did not stop there. Following her lead, the Unified Generation is now defining what equity in education means. Hear directly from youth on how inclusion opens doors we did not know existed.
Elena Chacon, Student and Special Olympics athlete, Hendrickson High School Daya Barnes, Student and Special Olympics athlete, Hendrickson High School Melchi Suresh, Student and Special Olympics partner, Hendrickson High School Kennedy Huschka, Student and Special Olympics partner, Hendrickson High School
Break the Bias: Creating Opportunities for Girls
Edmentum's We Can Learn foundation is positively impacting women's growth and education. We Can Learn works to #breakthebias by partnering with organizations that have demonstrated dedication to creating equitable educational opportunities for ALL students and are committed to closing the achievement gap.
Michelle Geddes, We Can Learn Chairwoman & Regional Vice President, Edmentum
#BreakingBias to Elevate the Teaching Profession
Elisa Villanueva Beard, CEO of Teach For America, will examine the origins of the teaching profession's current status as a critically important profession that is immensely underpaid and undervalued relative to its impact. She will draw on her personal leadership journey and lessons from the TFA network of educators and advocates to offer a vision for elevating and modernizing the teaching profession and ensuring a diverse educator workforce to best serve all students.
Elisa Villanueva Beard, Chief Executive Officer, Teach For America
The Power of Story to Teach, Transform, & Tell Truths
The team from Rosa Rebellion will launch the 2nd season of their podcast, gen/activist with a conversation exploring the connection of our collective memory and racial justice. The multi-generational voices of Virginia Cumberbatch, Meagan Harding and Dr. Syliva "G-mom" Rousseau, will speak with world-renown mixed-media artist, Deborah Roberts about the role of storytelling to tell the truth, agitate oppressive systems, elevate the visibility of Black and Brown people in our national narratives, and celebrate new possibilities for racial equity in the field of education in America.
Virginia Cumberbatch, Co-Founder, Rosa Rebellion Meagan Harding, Co-Founder, Rosa Rebellion Dr. Sylvia Rousseau, Professor Emeritus, The University of Southern California Deborah Roberts, Mixed Media Artist
See You at SXSW EDU 2022
Mark your calendars for March 7-10, 2022! Register to attend in-person or online today.
Sign up for SXSW EDU email updates, check out the News feed, watch videos, and follow us on Twitter, Facebook, LinkedIn and Instagram.
International Women's Day Celebration speaker photos courtesy of the speakers.