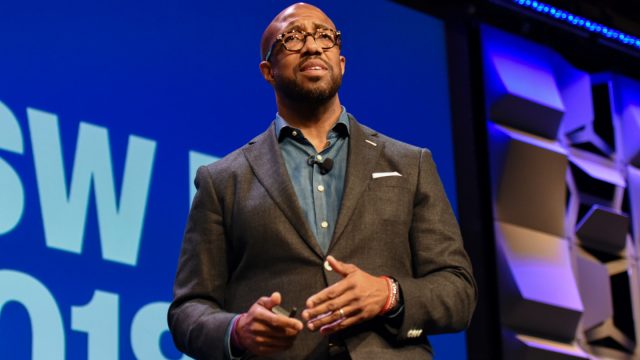 This February, we honor Black History Month and celebrate the many trailblazing Black leaders and practitioners who have taken the stage at SXSW EDU.
We've created a video playlist, as well as a reading list, featuring previous speakers as we reflect on their powerful messages and continue to be inspired by their work in our daily endeavors to improve the future of education.
We also celebrate the speakers that will be joining us at SXSW EDU 2022 for discussions about equity & justice, diversity & inclusion, as well as mental and physical wellness.
Watch Videos
Watch videos featuring sessions including Empathy in Equity, Reconstruction: America After the Civil War, From HBCU to PhD: Social Capital & Student Success, and WE Over Me: From College to Movement.
Read
Biased: Uncovering the Hidden Prejudice That Shapes What We See, Think, and Do by Jennifer Eberhardt

Chasing Space: An Astronaut's Story of Grit, Grace, and Second Chances by Leland Melvin

Fast Pitch by Nic Stone

Stamped: Racism, Antiracism, and You: A Remix of the National Book Award-winning Stamped from the Beginning by Jason Reynolds and Ibram X. Kendi

This Is Not A Test: A New Narrative on Race, Class, and Education by José Vilson

We Want To Do More Than Survive: Abolitionist Teaching and the Pursuit of Educational Freedom by Bettina Love

For White Folks Who Teach in the Hood... and the Rest of Y'all Too: Reality Pedagogy and Urban Education by Christopher Emdin
2022 Programming
See You at SXSW EDU 2022
Mark your calendars for March 7-10, 2022! Register to attend in-person or online today.
Sign up for SXSW EDU email updates, check out the News feed, watch videos, and follow us on Twitter, Facebook, LinkedIn and Instagram.
SXSW EDU 2018 Keynote speaker Dr. Michael Sorrell photo by Tico Mendoza