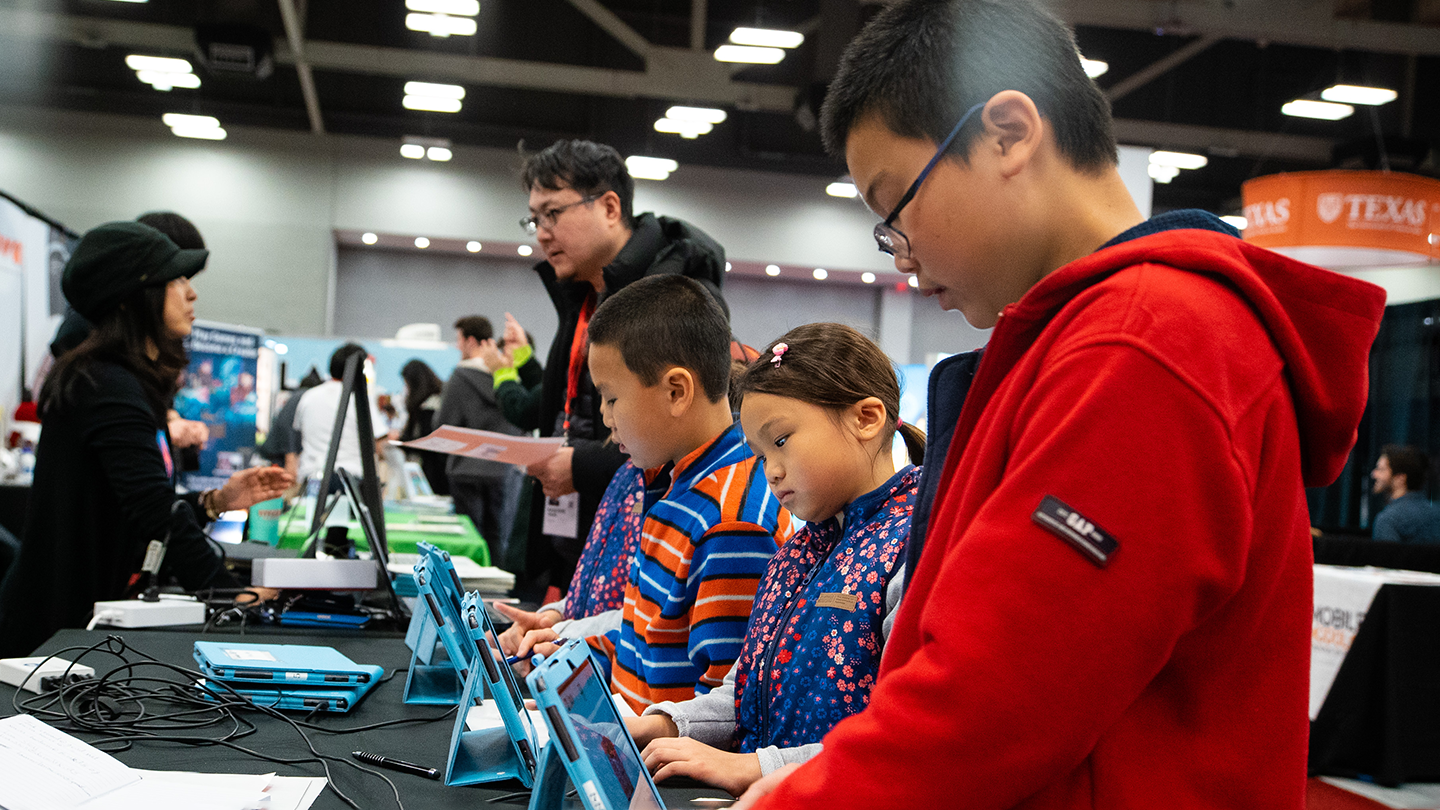 The focus on family engagement is impossible to miss when exploring 2023 programming.
When a family is engaged, students can have improved educational achievement, parents are more involved in their children's education and decision making, and the overall well-being of the family can be improved. This year, speakers are tackling what can be done to improve engagement within education from families.
Programming at SXSW EDU 2023 will explore the benefits of parent involvement at schools, describe how to heal family bonds between children and incarcerated parents, illustrate the connection between racial disparities in child welfare and education, and more.
Explore 2023 Family Engagement Programming:
In the Talk Beyond the PTA: Reimagining Parent Engagement, hear from an expert panel about how changemakers can transform the education system by centering parent voices, emphasizing multi-racial and multi-generational coalition building to improve student outcomes.
As mandated reporters, educators are one of the primary sources of entry into a foster care pipeline that traps Black families. The Talk Black Families Matter–Policing in Child Welfare, explores racial disparities in CPS through the lens of persons currently working to reimagine CPS.
Past Family Engagement Programming:
At SXSW EDU 2022, Kai-lee Berke, Yolie Flores, Amelia Kelly, and Karina Linch took the stage. These leaders in the edtech field, who are also parents to school-age children, explored how their lived experiences during the pandemic are shaping—or reshaping—their vision for the edtech field moving forward in the Talk, What My Kid Taught Me About EdTech During COVID.
Watch additional programming:
We look forward to carrying on the conversation around family involvement at SXSW EDU 2023. Explore the full schedule and start saving your favorites to your personal schedule.
Join Your Community in March
Register and book your hotel today to celebrate education through compelling sessions, in-depth workshops, mentorship, film screenings, future-focused competitions, an expo, networking opportunities, and so much more at SXSW EDU from March 6-9, 2023.
Be the first to know of any information leading up to the event through Twitter, LinkedIn, Instagram, Facebook, and our newsletter.
Photo provided by Kit McNeil