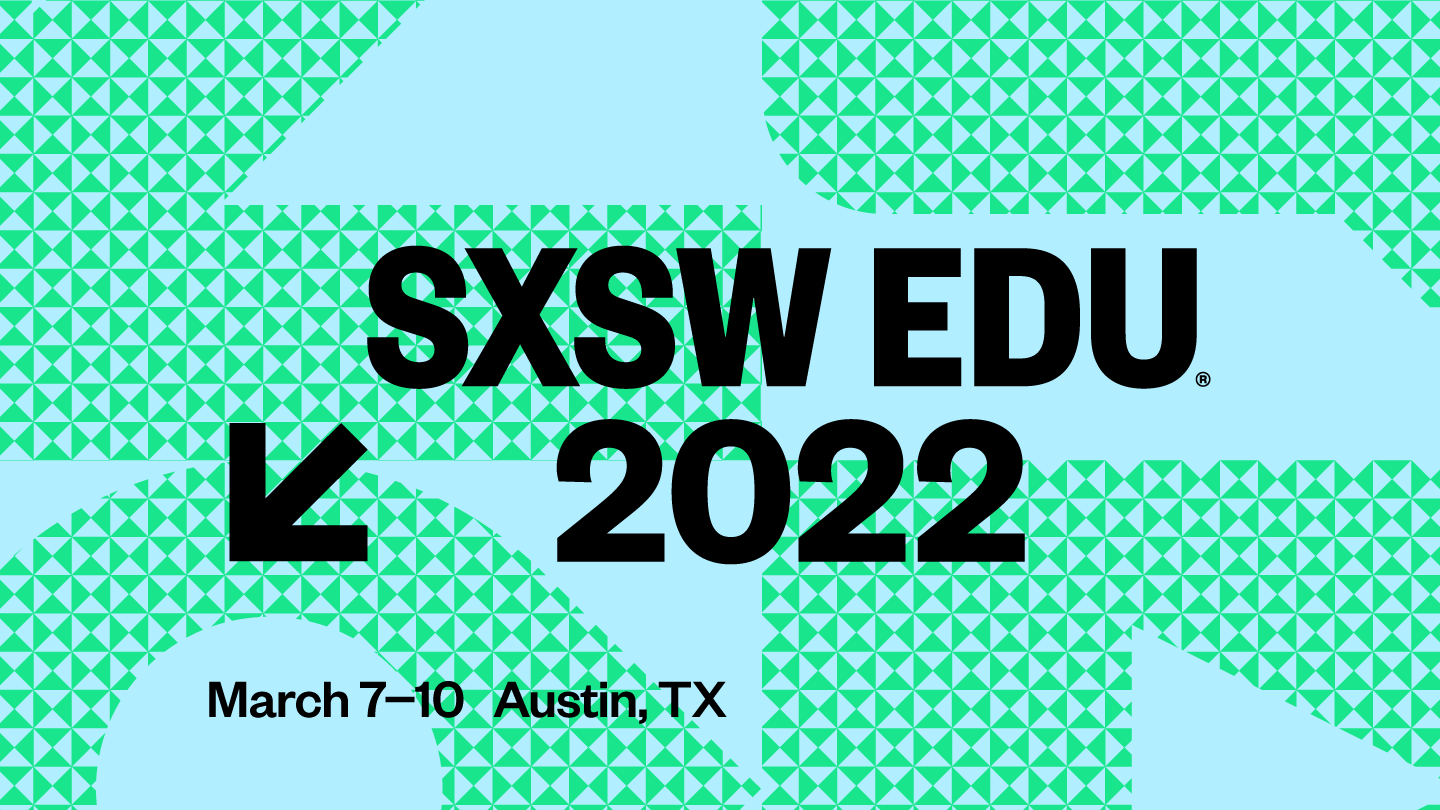 Join us for the SXSW EDU 2022 Conference & Festival in Austin, Texas.
From March 7-10, experience unparalleled discovery, learning, professional development, and networking with thought-leaders from around the world. The event features Conference sessions, Film screenings, world-class Exhibitions, networking opportunities, competitions, and much more.
We look forward to welcoming everyone back to Austin next March and want to assure you that the safety of the SXSW EDU community continues to be our top priority. We will keep you informed throughout the season as we refine our on-site health precautions while we continue to work with local health authorities to follow the health and safety guidelines in place for Austin at the time of the event.
Programming Snapshot
Featuring 11 tracks of programming, Conference programming focuses on the most important breakthroughs in education, pedagogy, edtech, and beyond. From daily presentations by Keynote and Featured Speakers, the exciting live pitch competition, and professional development opportunities, the Conference provides an opportunity for the global community to learn, network, and discover new ideas.
A cornerstone of festival programming, the SXSW EDU Film program highlights narratives and documentaries focusing on issues across the education landscape. With films tackling social issues in learning around the world, exploring classrooms, student advocacy, and more, the film program brings the power of cinema to the passionate SXSW EDU community.
Beyond the conference and festival scope, SXSW EDU hosts a dynamic expo. Explore the available exhibition opportunities to position your forward-thinking company in front of education stakeholders this March.
Stay tuned for programming announcements, attendee resources, and event updates throughout the season.
Register & Book Your Hotel
Register to attend SXSW EDU 2022 from March 7-10 in Austin, TX beginning on Tuesday, September 14.
The SXSW EDU Badge grants you primary access to Conference programming, competitions, film screenings, the one-on-one mentor program, and much more.
We are carrying over the SXSW EDU Online digital experience for 2022. The SXSW EDU Online Pass is your key to our robust digital event including select programming from the Conference, unique networking opportunities, and more.
Explore our group rates and enrolled student discounts.
SXSW EDU REGISTRATION
SXSW EDU hotel rooms and rates are available exclusively to registered attendees through SXSW EDU Housing & Travel. Explore the Hotel Availability page to see all available hotels from a wide selection of downtown Austin options at the lowest rates.
See You in 2022
Mark your calendars for March 7-10, 2022! Register to attend today.
Sign up for SXSW EDU email updates, check out the News feed, watch videos, and follow us on Twitter, Facebook, LinkedIn and Instagram.