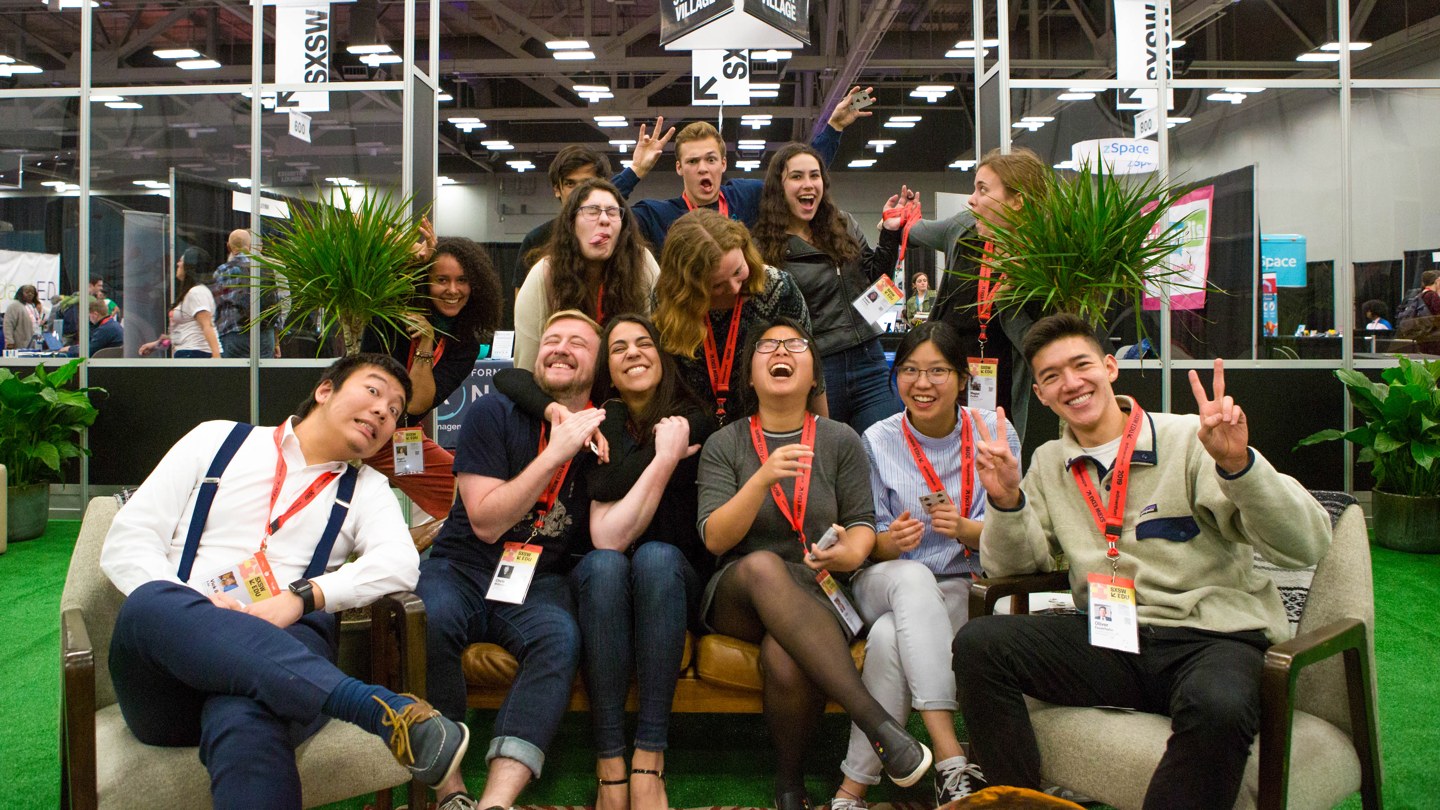 SXSW EDU Online includes conference keynotes and sessions, screenings, showcases, networking, and exhibitions, and the unexpected discoveries that are always a part of SXSW EDU, all in a digital setting.
A limited number of Student Discount Registrations will be made available for $49, while they last.
Currently enrolled students are eligible to register to attend SXSW EDU Online at the exclusive discount rate. To recieve the student discount rate, please fill out the form below.
SXSW EDU 2019 student meet up. Photo by Akash Kataria.