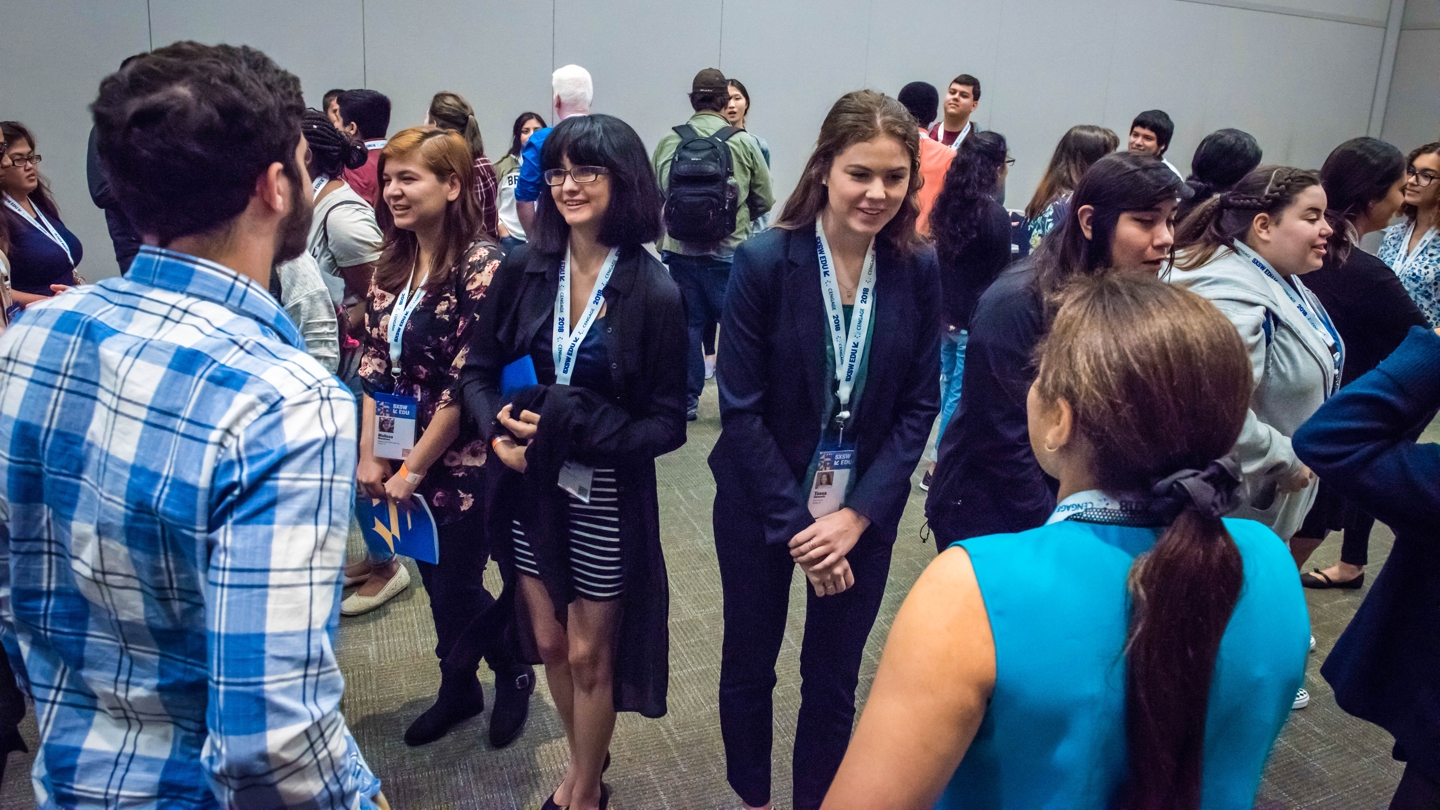 SXSW EDU features four days of conference programming and festival events for the forward-thinking, purpose-driven, stakeholders in education – including students!
Current enrolled students are eligible to register to attend SXSW EDU at an exclusive discount rate of $195.
There is no deadline to take advantage of the student registration rate however, early registrants benefit from the best rate and selection of downtown Austin hotels.
Price Per Badge
Through
Sept. 13
Through
Oct. 26
Through
Dec. 7
Through
Jan. 18
Through
Feb. 15
Walk-up
Registration Rate
$345
$395
$445
$495
$545
$595
With Student Discount
$195
Proof of enrollment includes a screenshot of your current class schedule, a letter from the registrar's office, a student ID (if there is an expiration date), or a copy of your transcript (official/unofficial).
SXSW EDU 2018 Student meet up. Photo by Amanda Stronza.