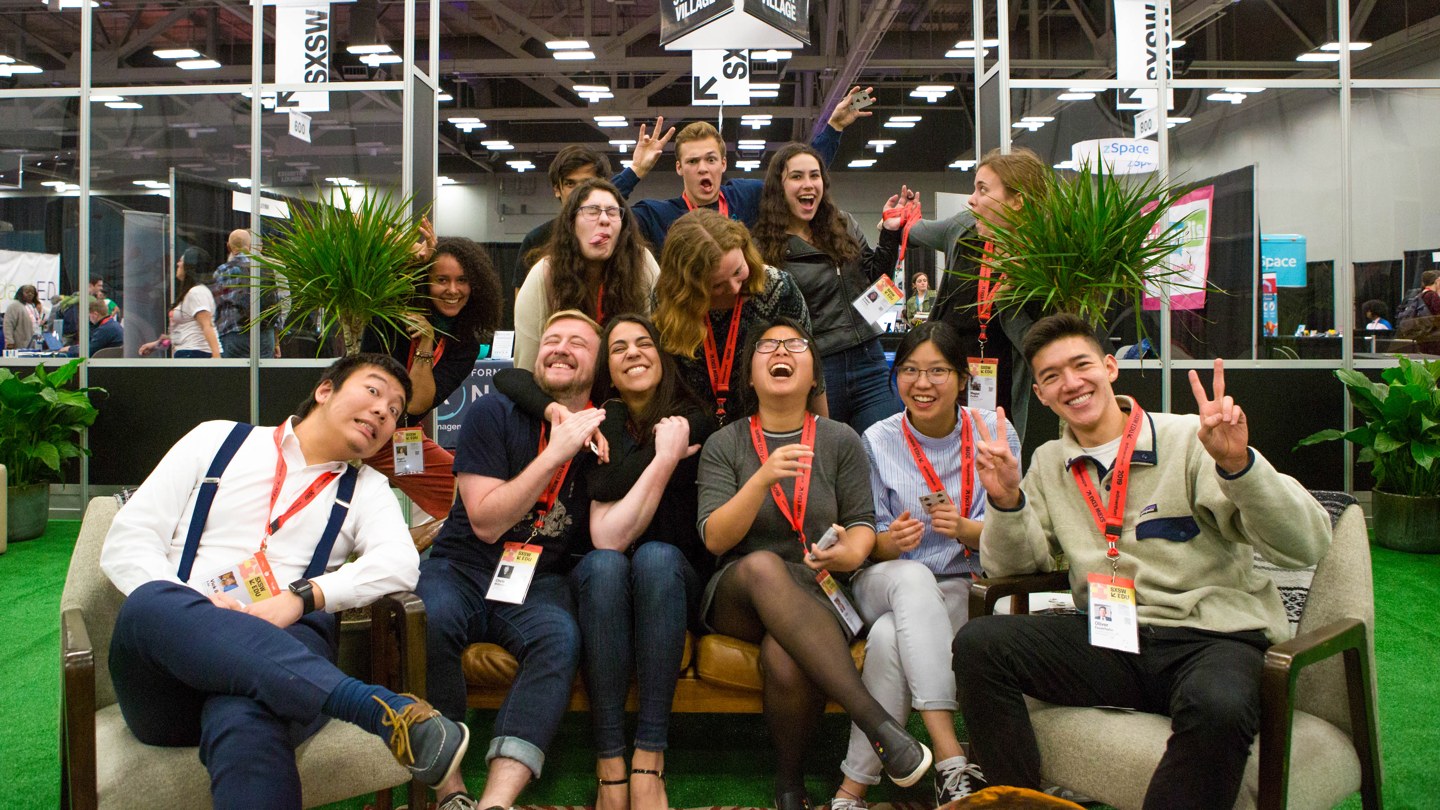 SXSW EDU features four days of conference programming and festival events for the forward-thinking, purpose-driven, stakeholders in education – including students!
Currently enrolled students are eligible to register to attend SXSW EDU at an exclusive discount rate.
Through
Sep. 27
Through
Nov. 22
Through
Jan. 11
Through
Feb. 14
Walk-up
Registration Rate
$375
$430
$485
$540
$595
With Student Discount
$225
$225
$225
$225
$250
For the best savings, we recommend securing your student registration as soon as possible.
Registered attendees benefit from access to a wide selection of downtown Austin hotels at the best available rates during SXSW EDU. These rooms and rates are available to registrants on a first-come, first-served basis.
SXSW EDU 2019 student meet up. Photo by Akash Kataria.