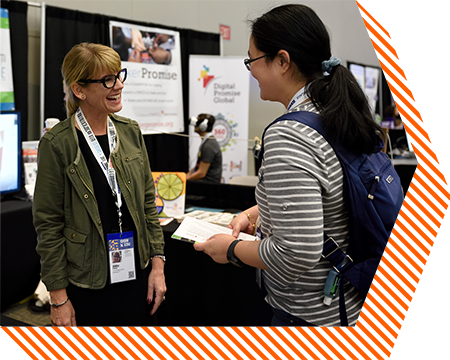 New for 2021, the SXSW EDU Exhibition serves as the central hub for innovations in learning at SXSW EDU Online. Innovative industry leaders, nonprofits and emerging EdTechs from all over the world come together for this online marketplace.
Exhibiting at the SXSW EDU Exhibition is the perfect marketing opportunity to build brand awareness and interact with thousands of SXSW EDU Online registrants right from your own virtual exhibition space.
SXSW EDU 2018 Playground exhibition. Photo by Melanie DeMartinis.