Apply for the Launch Startup Competition – Deadline Extended Through January 10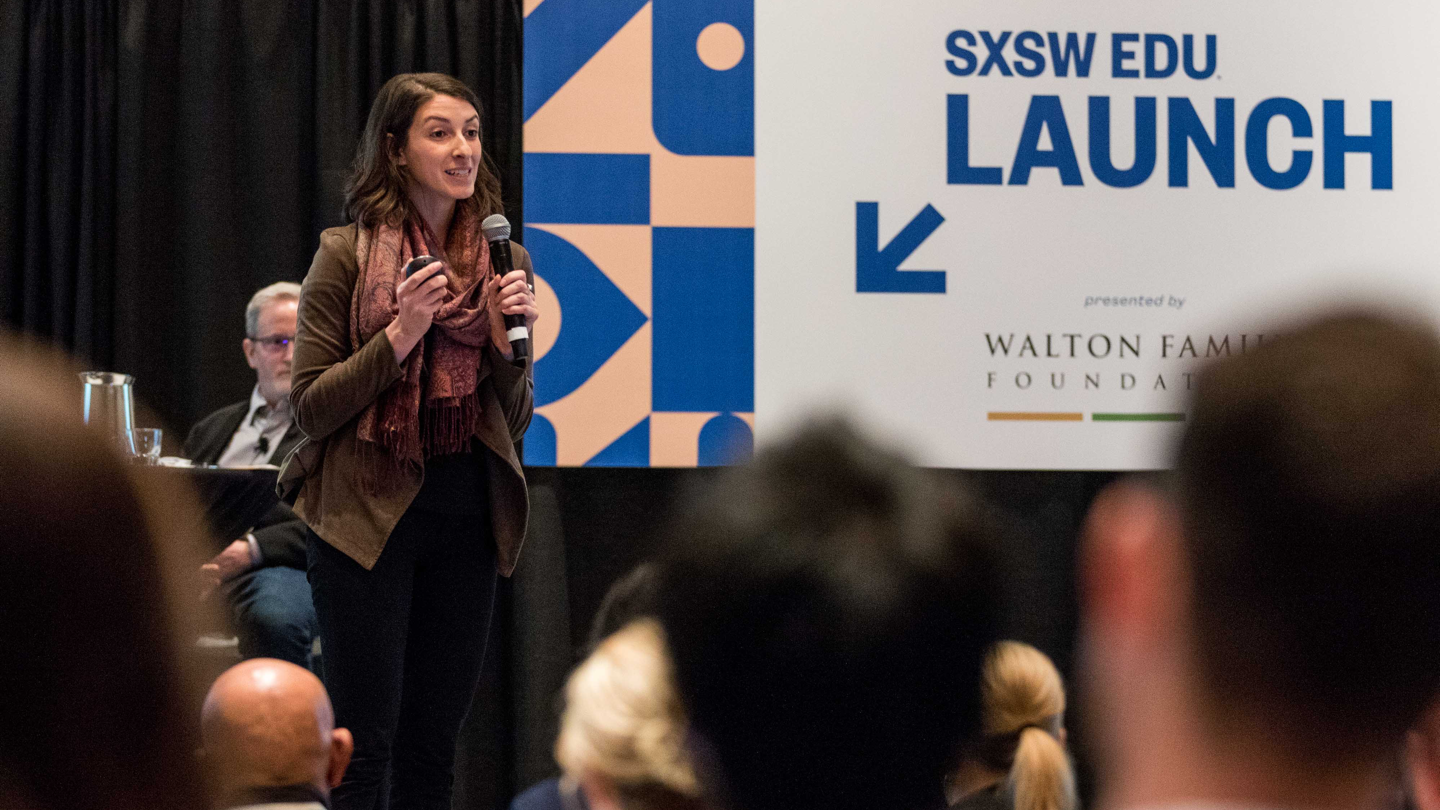 Since its debut, the Launch competition at SXSW EDU has become a haven for discovering what's next and new in the learning landscape. The dynamic event invites early-stage startups to pitch in front of a panel of industry experts and educators, as well as an audience. The 2021 Launch competition will be part of the SXSW EDU Online digital experience, March 9-11.
Nearly 100 cutting edge companies, from the early learning sector to the higher education space, have pitched on the Launch stage over the years. The competition serves as a catalyst for market exposure, investment, and strategic partnerships opportunities. The startups that are selected as finalists in the competition succeed in raising their profile and creating new connections that lead to future growth. Most importantly though, these companies expand their reach in making a difference for schools, educators, and students.
The 2021 Launch competition will feature five education startups who will virtually pitch their company and then participate in Q&A with three expert judges. The competition winner will be announced the same day.
Enter your application now to take part in all of the action. All applications will be reviewed by the industry thought leaders on the Launch Advisory Board and the five finalists will be notified and announced this February.
Competition Eligibility Requiremements
The SXSW EDU Launch competition is open to early-stage startup companies in the education market.
Companies must be established with a management team and public-facing website, able to convey a sustainable business model and able to demonstrate user traction, engagement, and adoption metrics.
Companies who have raised over $5 million in funds from combined funding sources at the time of application are ineligible.
Each applicant is only eligible to present in one of the SXSW startup events (SXSW Pitch or SXSW EDU Launch). In contrast, if you have applied for one of these events and were not accepted to participate, then please feel free to apply to SXSW EDU Launch.
Learn more and submit an application to compete in Launch at SXSW EDU Online 2021. The deadline to apply has been extended to Sunday, January 10, 2021.
SXSW EDU 2018 Launch startup pitch competition. Photo by Steven Snow.