Student Parents Represent Nearly 25% of Today's College Students. It's Time to See Them Rise.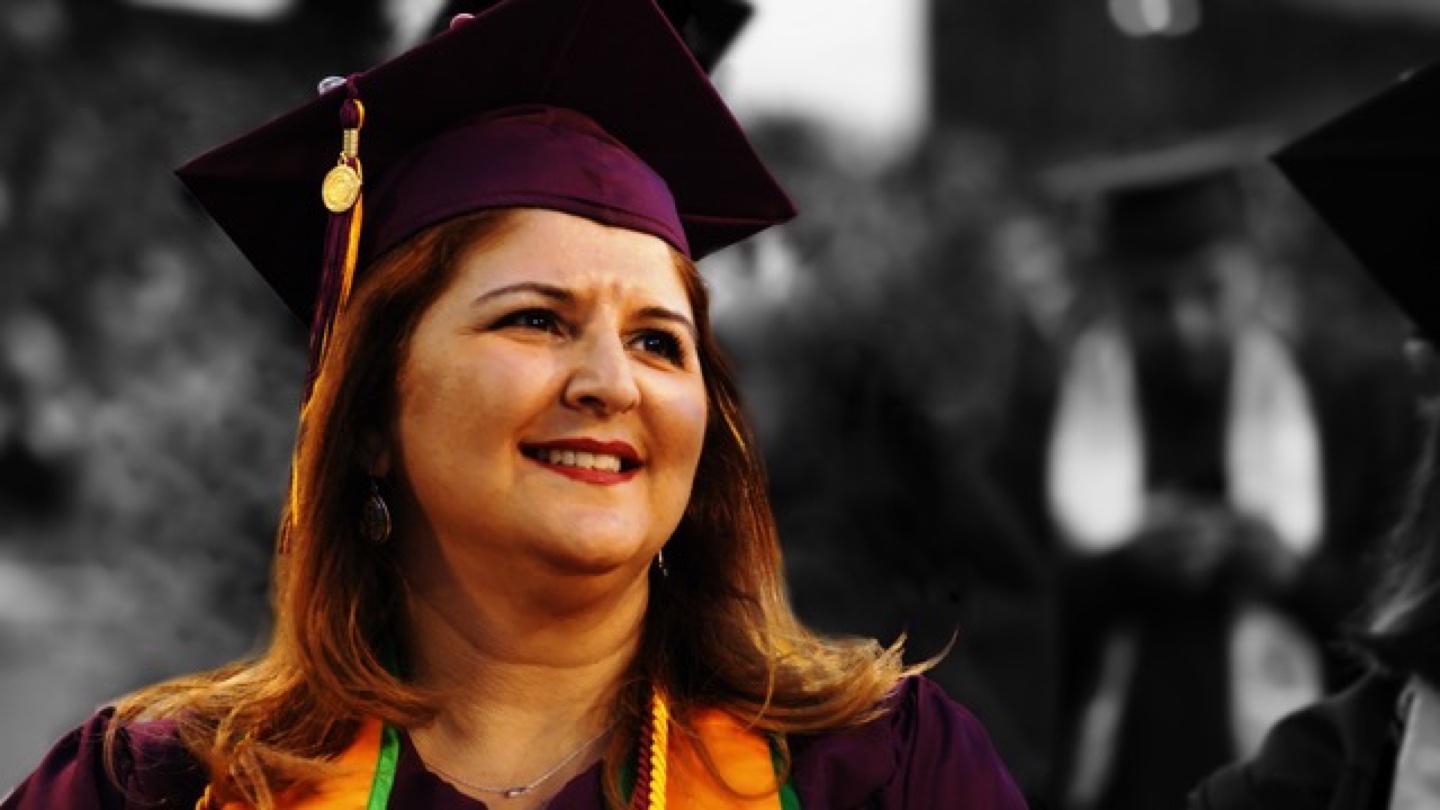 By Jaye J. Fenderson
My mom stopped out of community college before I was born, but when I started high school she decided to return and pursue a bachelor's degree. She was a single parent so that meant my younger sister and I often accompanied her to the university, hanging out in the library or student union while she took classes. It was rare to see other kids our age on campus, so it seemed like our situation and the challenges our family faced were outside the norm.
While today's postsecondary students are older and more likely to be raising children than ever before, they are often overlooked in higher education. And yet when parents complete a degree they double their income and their children are more likely to complete a degree themselves.
I experienced this firsthand when my mom earned her teaching degree a year before I graduated from college, which is why I'm incredibly excited to partner with Imaginable Futures to celebrate student parents and share their stories of resilience at SXSW EDU 2020.
Join Imaginable Futures & Three Frame Media on Wednesday, March 11 at 4:30 pm for Raising Dreams: A Celebration of Student Success in Hilton Salon D as we premiere the featurette "Raising Dreams," an intimate portrait of two student parents on their postsecondary journey, and toast the digital & DVD release of Unlikely (official film selection of SXSW EDU 2019). Learn about The Rise Prize awarding $1M in combined prizes to solutions driving economic well-being for student parents, hear from leaders Eloy Ortiz Oakley (Chancellor, California Community Colleges) and David Croom (Ascend at the Aspen Institute), mingle with the cast and filmmakers of Unlikely, and find out how you can make a difference in parent student success.
Because when student parents rise, we all rise.
Jaye J. Fenderson is an award-winning director and producer. Along with her husband Adam, she helms Three Frame Media an independent production company developing original content and partnering with brands to drive lasting impact. Their latest feature Unlikely will be available on Digital & DVD March 10. Follow the story: @UnlikelyFilm & @ThreeFrameMedia
Sponsored content and photo provided by Imaginable Futures.