How EdTech Developers Partner with Google Cloud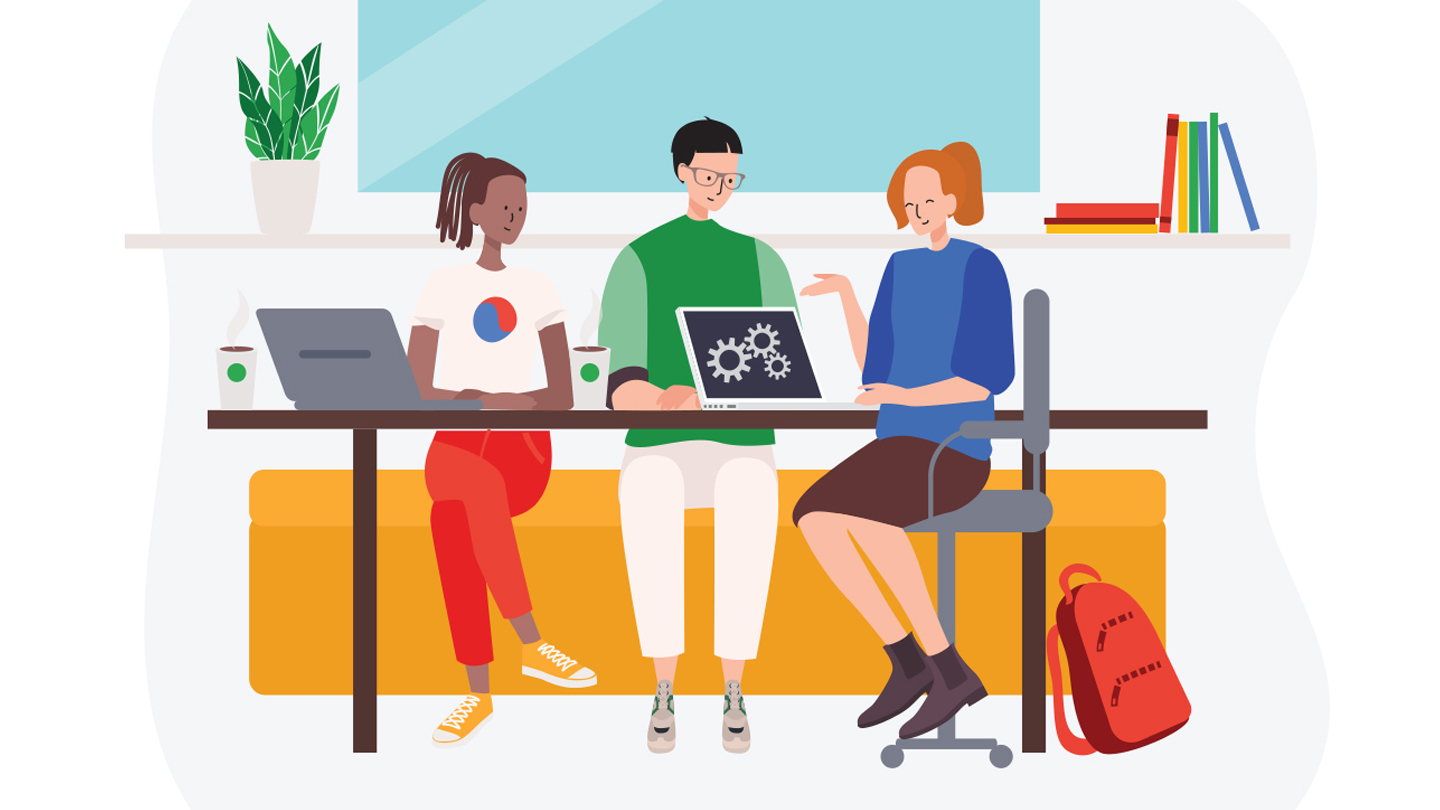 How cloud computing is transforming education
Cloud computing has transformed the way students learn and educators teach over the past decade. From building the next generation digital library to creating scalable learning apps, education technology (EdTech) companies are rapidly developing innovative cloud-based solutions for students, educators, and administrators, alike. By adopting cloud technology, EdTech companies can cost-efficiently scale and secure their applications with the support of Google behind them.
You have ideas. We have the technology and programs to help make them happen. Let's get solving.
Benefits of partnering with Google Cloud
At Google Cloud, we partner with EdTech companies to solve their biggest problems with solutions and programs designed for them.
Google Cloud's Partner Advantage program​ equips partners with technical, sales, and marketing benefits to help transform your business. Scale and innovate with secure storage, powerful compute, and integrated data analytics products provided by Google Cloud. By integrating your product with other Google for Education tools, you can apply to join the ​Build program​ and expand your business to over 90M G Suite for Education users, 40M users on Chromebooks, and 40M Google Classroom users. Visit the ​Chromebook App Hub​ to learn more about our integrated Google Cloud partners, and how the Build program helped grow their business.
One partner, ​Classcraft​, uses Google Cloud products ​Big Query​ and ​Cloud Storage​ to power gamified learning environments for students. With these tools, Classcraft scaled their infrastructure to securely process over 10 million data points per month related to school culture and student performance. Additionally, Classcraft became a Google for Education Build partner by integrating closely with Google Classroom. The seamless user experience has enabled the company to expand their reach 6 million students and educators in 165 countries.
Similarly, ​PearDeck​, leverages ​Google Kubernetes Engine​ to build and scale their application that enables educators to add formative assessments and interactive questions to their presentations. Kubernetes allows PearDeck to speed up deployments, testing, and data collection to modify their application in real time. Along with infrastructure support from Kubernetes, PearDeck integrates with Google for Education tools, such as Google Slides, to increase student engagement. As a result, 95% of the 3 million students using PearDeck monthly engage with every question the educator posts on the app.
Join us at SXSW EDU
We believe the best solutions are born from collaboration. That's why we built the cloud for everyone. And now we've built a partner program to make it easier for developers to solve the biggest challenges in education.
Come hear from Classcraft and PearDeck on how they are partnering with Google Cloud to enable their business to grow and innovate at SXSW EDU 2020.
Find the location and date below:
March 9th, 2020 at 12:30pm
Hilton Austin Downtown (500 E 4th St., Austin, TX 78701) — Salon J
For more information about our session at SXSW EDU, ​click here.
Artwork provided by Google.