280+ Sessions Announced from PanelPicker for SXSW EDU 2019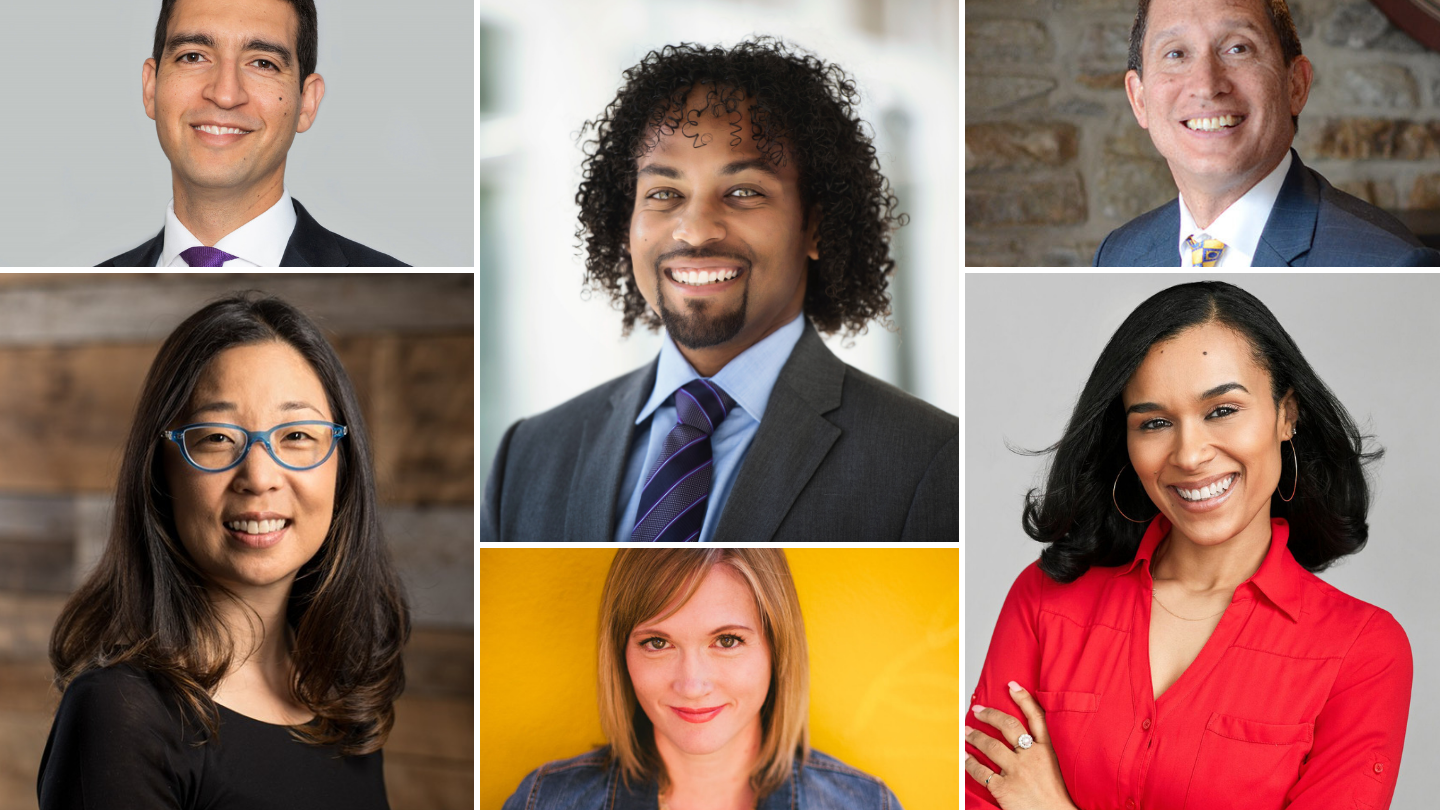 We are thrilled to announce more than 280 sessions selected and confirmed for the SXSW EDU 2019 conference program, alongside the launch of the 2019 SXSW EDU schedule.
Today's announcement comes after weeks of scrupulous review. A record-number 1,500 session ideas were entered via PanelPicker, the SXSW EDU user-generated session proposal platform, for 2019. Each PanelPicker entry was thoughtfully reviewed and voted on by the community, the Advisory Board, and SXSW EDU staff. What you see below is the lion's share of sessions selected for SXSW EDU 2019.
Among the PanelPicker entries, we saw notable support for newly added tracks including Accessibility & Inclusion, Emerging Tech, Science of Learning, and Student Agency. Within the Student Agency track and beyond, there are a striking number of students offering a youth perspective such as student-athlete Mitch Bonar on youth and social inclusion or high school seniors Rakshita Balaji and Rahel Petros on strengthening relationships through dialogues about identity, stereotypes, and bias.
There is a theme of social justice that is prominently threaded throughout the programming promoting a rich dialogue in sessions such as Navigating Public School with my Transgender Child and Race Based Obstacles to Higher Ed Attainment. We also see a drive toward policy solutions at both local and state levels that encompass school safety, libraries, and school design.
Social emotional learning (SEL) is another topic that resonates in the lineup and is being explored in distinctly different ways. Sessions like the hands on, Write Your Life: Hip Hop and Mental Health, empowers youth to develop resiliency through creative outlets like hip hop and spoken word while the case study, Integrating SEL into Data Systems for Improvement, approaches the topic from an edtech perspective.
These are just a few of the highlights gleaned from the many sessions selected for March 2019. Browse the full list to discover more!
Accessibility & Inclusion
Build a Better Book: Engineering with Empathy (Hands On)
Challenging Your Students to Struggle (Future20)
Circle of Influence: Support for Adverse Childhood (Future20)
Closing the Gap: Implementing PBL in LD Classrooms (Talk)
EagleEyes: Seeing Beyond Adversity (Future20)
Embracing the Language of Disability in Education (Campfire)
Inclusive Coding for Kids With Special Needs (Talk)
Making (a) Space for Artists with Disabilities (Talk)
Making Math Add Up for All Learners (Workshop)
Moving the Needle on K-12 Accessibility (Workshop)
Museums & Accessibility: Planning a Field Trip (Workshop)
So States Missed the Mark on ESSA: What Now? (Panel)
Space Interns! Accessing NASA's World of Work (Panel)
The Gift of an Inclusive Makerspace (Talk)
Think Big: We Don't Know What We Don't Know (Future20)
Touchable Paintings: Bridging Access and Images (Workshop)
Transmogrifying Inclusion (Campfire)
UDL: Designing for Learner Variability (Workshop)
Adult Learning
Adult Learners & Inclusive Higher Education (Panel)
From Courtroom to Classroom An Inmates Tale (Future20)
It Only Took a Decade: Speeding College Pathways (Case Study)
Learning Science: Innovate and Students Graduate (Panel)
Life Beyond the Diploma: Adults With Autism (Panel)
Making Open Educational Resources Work for You (Talk)
Micro-learning Innovation for Macro-success (Panel)
Parent Learners: Triumphs & Struggles (Panel)
Arts
Amping Up Access to Culturally Responsive Arts (Panel)
Arts and Cultural Centers as Educational Resources (Panel)
Bridging Divides Through Verbatim Performance (Talk)
Can Hip Hop Shape How We See the LGBT Community? (Panel)
Creative Apprenticeship: A New Frame for Arts Ed (Campfire)
Integrating Social Justice in Arts Education (Campfire)
Museums and Cultural Centers Meet Up (Meet Up)
Spark Creative Access Through Personal Identity (Talk)
Teaching Social Justice Through Art (Workshop)
The Moth in the Classroom: Telling True Stories (Workshop)
Transforming the Museum Experience with Artmaking (Future20)
(Video)Game Changers for Creative Student Pathways (Panel)
Business & Investment
Beyond the Desk: Achievement through Business Ed (Case Study)
Fixing Women is Not the Answer to Career Equity (Future20)
How SkyDeck's Startups Fund Their University (Future20)
Investing in Ed Tech Research to Enhance Impact (Panel)
Is Your Marketing Plan Sinking Your K–12 Startup? (Future20)
Show Me the Money - How to Fund VR Projects (Future20)
The Rise of Impact Investing in Early Childhood (Panel)
Why GDPR Matters for Ed Tech Startups (Panel)
Data
Analyze Act Reflect: A Refreshed Approach to Data (Panel)
Does This Tech Work? Rethinking Efficacy Research (Future20)
FERPA Sherpas: How You Can Lead on Student Privacy (Panel)
Interoperability | Empowering the Future (Panel)
Securing the Educational Cloud (Future20)
Student Data: A Divider or a Unifier in Education? (Panel)
The ROI of Industry-Recognized Credentials (Case Study)
Validation: Know What Works for Students and Why (Workshop)
Where School Safety, Security & Surveillance Meet (Panel)
Early Learning
Make Intentional Decisions No Matter the Tech (Talk)
Making ECE Integrated Data Dreams a Reality (Panel)
Piaget Was Wrong: Children & Abstract Reasoning (Talk)
Ready to Learn: Easing Transition to Kindergarten (Case Study)
Taking Back Kindergarten (Panel)
Emerging Tech
AI Enabling Personalized Learning at Scale (Future20)
Blockchain: Hype or Enabler for K-12 Data Privacy (Case Study)
Creating Your Own VR Remix Party (Workshop)
Defying Distance thru Student Collaboration in VR (Case Study)
Demystifying AI: Machine Learning in the Classroom (Talk)
Educ-AI-tion Rebooted (Workshop)
Education Meets Blockchain and the Sharing Economy (Future20)
Making Virtual Reality for Tomorrow's Classrooms (Workshop)
Playing with Fire: Ethics and Literacy in VR & AR (Future20)
Progress and Challenges for AI in Education (Panel)
Stepping Into The Story: Design Principles for XR (Future20)
The Augmented Learner: Automating Human Inquiry (Future20)
The Potential Impact of Wearables, AR and VR (Future20)
Virtually Real: Using Immersive Tech in Education (Panel)
VR is Visceral: Ready Player One-to-World (Campfire)
Equity
A Hidden Dimension: Equitable Science Classrooms (Workshop)
A School District's Role in Economic Equality (Talk)
AR: Driving Equity & Opportunity in Education (Talk)
Arrested Development: Children, Trauma, & School (Talk)
Belonging, Culture, & School: Student Perspectives (Panel)
Black Teachers Matter: Equity Through Community (Meet Up)
Building Equitable Education Ecosystems (Campfire)
Care Culture and Safe Spaces for (In)visible Youth (Campfire)
Diversity and Quality in the TX Teacher Pipeline (Case Study)
Education, Not Deportation (Panel)
From Equity to Anti-Racism in Education (Panel)
From What Kids Know to Who Kids Know (Campfire)
#GetLit for Culturally Relevant Libraries (Campfire)
Girls and the Maker Movement (Campfire)
Let's Get Real: A Primer for Allies (Workshop)
Liberatory Design Thinking: Design for Justice (Workshop)
Making Good Trouble: Disrupting Oppression in K-12 (Workshop)
Navigating Public School With My Transgender Child (Campfire)
P-TECH Partners Reverse the Rural Talent Pipeline (Future20)
Storytelling | Confronting Institutional Racism (Panel)
Storytelling for Impact (Panel)
Teach4Equity: Unpacking a Racial Justice Toolkit (Workshop)
U Good? Empowering Students 2 Manage Chronic Stress (Talk)
Unified Generation: Youth and Social Inclusion (Panel)
We Can Read Too! Literacy Success for Black Boys (Future20)
Who Gets to Teach? #communityrepresention (Case Study)
Why Is Largest Classroom in the School Empty? (Policy Forum)
Yes! Comprehensive Sex Education for Every Student (Future20)
Higher Education
Applying P2P Networking Principles to Improve OER (Future20)
Ban the SAT: College Admissions Redesigned (Case Study)
Building on Ramps to College Readiness (Future20)
Community College Meet Up (Meet Up)
Competency-Based Education: The Future of Learning (Workshop)
Critical Making and Collaborative Learning (Future20)
Delivering on the Promise of Democracy (Future20)
Developing Engaged Global Citizens of the Future (Talk)
Ending the Debate Around College Vs. Career (Campfire)
Exploration-Guided Digital Learning Design (Workshop)
Fight Fake News: Teaching Digital Literacy (Workshop)
First Jobs Matter: Innovating College to Career (Panel)
Free Speech Workshop: The Search for Common Ground (Workshop)
Higher Ed Can Help Close the Gender Gap in Tech (Future20)
Higher Ed Tech Meet Up (Meet Up)
í Stands for Experiential Entrepreneurial Semester (Future20)
Leveraging Voices of Doubly Disadvantaged Students (Panel)
Low Income and First-Gen Aren't the Same Thing! (Panel)
Mindful Designer: Research Has Got Your Back (Future20)
Music Education & Employment: Bridging the Gap (Panel)
Next-Gen Ed for Artists & Creatives (Panel)
Nordic Rebels: A Blended Approach to Fix Higher Ed (Case Study)
Opportunity Youth: Navigating College and Careers (Case Study)
Poor Kid at the Rich School: The Cost of Diversity (Campfire)
Preparing Students for a New Learning Economy (Talk)
Race Based Obstacles to Higher Ed Attainment (Future20)
Students Informed About Learning Improve Teaching (Future20)
The Power of Visualization (Workshop)
The Real Student Debt Crisis: Women & Minorities (Panel)
The Uberization of Teacher Education: The Disrupti (Future20)
Today's Students Need New Policy Solutions (Policy Forum)
Top 5 HBCU Myths Busted (Campfire)
Transatlantic Gaming for Higher Ed Student Success (Workshop)
Understanding Students as Consumers of Higher Ed (Panel)
Using Tattoos to Teach the Essay Writing Process (Hands On)
Veterans Serve Us. Higher Ed Must Serve Them. (Panel)
Why & How Universities Should Take on Moonshots (Panel)
Informal Learning
#1917LIVE, #Romanovs100: Engage. Inspire. Educate. (Case Study)
Can AAA Games be Used to Improve Education? (Case Study)
Edcamp: Disrupting PD Around the World (Workshop)
How Out-of-School Science Impacts Communities (Case Study)
Ideation CrashUp (Workshop)
Improv-Ed: Fostering Play in Autism Education (Hands On)
Rikers: An Education through Film (Panel)
The Science of Science Podcasts (Future20)
The Shape of Stories: Unleash Your :60 Storyteller (Hands On)
K-12 Education
30 Days of Insanity, or Writing a Novel in 1 Month (Workshop)
After the Flood: Community Healing with PBL (Future20)
Be MediaWise: Teaching Students to Stop Hoaxes (Talk)
Beyond Rubrics: Embedded Assessment in Making (Workshop)
Bringing Data Science into the Classroom (Meet Up)
Building Inquiry in the Math Classroom (Campfire)
Building Just Systems for Safe Schools (Panel)
CEO State of Play in Personalized Learning (Panel)
Coding + Making with Scratch + micro:bit (Workshop)
Culturally Responsive Educators (Workshop)
Design Your Own LMS from Scratch (Workshop)
Digital Justice for Digital Natives (Future20)
Distraction? Education! Esports as a learning tool (Talk)
Easier than Google: My Digital Library Renovation (Future20)
Education Leads Home: A Conversation with Youth (Talk)
Educolor: The Movement for Collective Liberation (Panel)
Escape the School: Student-Centered Design Intro (Workshop)
Esports & the Scholar Gamer (Future20)
Fact or Fake: Using Games to Teach Ethics (Workshop)
Fact vs. Fiction: Why Media Literacy Matters (Panel)
From Headline to Homework: Teaching Current Events (Campfire)
FUSION - Revolutionizing the EdReform Movement (Panel)
Going Global with the School Librarian of the Year (Panel)
Harkness Circles: Active Learning With Technology (Hands On)
How Anonymous Reporting Prevents School Violence (Case Study)
How Can We Make Sure Every Child Flourishes? (Future20)
How Chicago Put Summer Melt on Ice (Case Study)
How to Leverage Youth Minds to Be Entrepreneurs (Talk)
Humanities and Edtech: The Case of Shakespeare (Talk)
I See Me: Teaching LGBTQ+ Visibility & Using Film (Panel)
Leveling the Playing Field through Spoken Word (Talk)
Making Public Education Thrive in Vulnerable Areas (Talk)
Media Lit: A Make-or-Break Competency for Teachers (Panel)
Pixar in a Box - The Art of Storytelling (Workshop)
Playful Assessment Meet Up (Meet Up)
Playful Assessment: Don't Stop the Fun (Workshop)
Reimagining School as the Heartbeat of a Community (Panel)
Sex Ed in the #MeToo Era (Panel)
STEMinist (Talk)
Steve Spangler: Unlocking High-Level Engagement (Talk)
Students' Safety or Privacy? Why Not Both? (Policy Forum)
Teach the Nature of Science, Without Starting Over (Workshop)
Teaching in the Era of Fake News (Workshop)
Teaching Literacy Through "Hamilton" (Workshop)
Teaching the Bardic Tradition as a Bard (Future20)
Teaching the Tough Stuff (Workshop)
The Immigration Crisis Crosses Into the Classroom (Panel)
The Power of 5 Minute 1-on-1 Student Meetings (Future20)
The Real Obstacles to Innovation (Campfire)
Unintended Consequences of Crowdfunding In K-12 (Talk)
Unlectured: Adventures in Transforming the Lecture (Workshop)
Unlocking Time to Fuel Student-Centered Learning (Panel)
What Can 4000 Students Teach Us About School? (Case Study)
World of School Is Preparing for the World of Work (Panel)
Zoo Design: Engaging a Different Type of Student (Future20)
Language Learning
Don't Have to Learn (English) Like a Refugee (Panel)
Empowering English Learners in Challenging Times (Talk)
Equity in Language Learning (Workshop)
Lessons Learned in Scaling Competency-Based PD (Case Study)
Linking Language Education and Public Diplomacy (Talk)
Measures that Matter: Rethinking ELL Data Analysis (Case Study)
Narratives, Empathy & Outcomes (Talk)
Puppet & iPad: Measuring Early Literacy With Tech (Talk)
Title 3 in Action: Supporting ELL Health Education (Talk)
WeSpeakNYC, English Instruction Through Empowerment (Case Study)
Leadership
All of Us: A Networked Approach to Systemic Change (Case Study)
An Integral Approach to Teacher Education (Talk)
Be Your Own Answer: Self Care for Teachers (Campfire)
Change Management Through Empathy (Future20)
Collaborate vs Compete: Sustaining via Networks (Panel)
Community through Art: A Teen-led Discussion (Talk)
Education Community Builders Meet Up (Meet Up)
Engaging Communities in Rethinking Schools (Workshop)
Governors and Education: 2019 and Beyond (Policy Forum)
Great High Schools... That's a School Board Thing! (Workshop)
Master Class: Leaders Don't Lead (Workshop)
Money Talks: Funding Diverse School Founders (Workshop)
School Safety: Get Real (Future20)
Seeds of Change: Gender, Leadership, and STEM (Future20)
Superintendent's Guide to District Transformation (Future20)
The Power of Collaborative Teacher Communities (Panel)
Transforming Sports Coaches into Life Coaches (Future20)
Trust is a Must (Panel)
Understanding Teacher Motivation (Case Study)
Unstick! Everyday Design Thinking Breakthroughs (Workshop)
Vulnerability Is Power: A New Learning Movement (Future20)
Learning Spaces
Building Student Agency Through the Power of Place (Workshop)
Globalizing STEM Classrooms Using Virtual Exchange (Panel)
How Google & Khan Academy Built Classrooms for PBL (Campfire)
Imagination & Ingenuity: Prison as Learning Space (Panel)
Libraries Are Being Starved—Whose Fault Is It? (Panel)
Lifelong Kindergarten (Talk)
Making Culture: A National Study of Ed Makerspaces (Case Study)
Reinvention: Designing Future Ready Libraries (Future20)
Teacher vs. Environment (Space + Organization) (Panel)
Workspace Education and Community Microschools (Future20)
Science of Learning
Active Learning for Engagement and Effectiveness (Talk)
E=MCᒾ: The EdLab Remix (Workshop)
EduxBrain: Telling Brain Fact From Brain Fiction (Future20)
Engaging Research Partners: Music to Our Ears (Case Study)
Innovating in EdTech through Human-Centered Design (Workshop)
Learning Science Truths All Educators Should Know (Panel)
Learning Sciences and Edtech: Uncovering the Facts (Panel)
Leveraging Technology to Make Expert Teachers (Workshop)
Machina sapiens: Intelligent Machines vs Humans (Future20)
The Art of Discipline in the Age of Screens (Panel)
SEL
Beyond ABCs and 123s: Going Deeper with SEL (Panel)
Dial down the Stress Without Dumbing down School (Case Study)
Face to Face: Connecting Community to Classroom (Campfire)
Integrating SEL into Data Systems for Improvement (Case Study)
Making Our Way to Resilience (Panel)
Mind-Body Decision Making (Workshop)
Social Emotional Learning Should Be Like Fluoride (Panel)
Supporting SEL with Dynamic Mindfulness (Workshop)
UnMasking Successful Student-Teacher Relationships (Workshop)
Using Movement and SEL to Teach Math (Workshop)
Why SEL Doesn't Work (Talk)
Write Your Life: Hip Hop and Mental Health (Hands On)
Student Agency
A Tale of Two Learners (Talk)
Classrooms & Beyond: Empowering Student Voices (Panel)
Empowering Teens to Research & Fight Injustice! (Talk)
Helping Student Activists Succeed (Campfire)
No Tech 4 U! Students' Stories of Tech Abstinence (Talk)
Passion as a Skill (Future20)
Race, Social Media & the Role of Schools (Campfire)
Send Nudes? Meet Teens Fighting Sexual Harassment (Talk)
Student Voice: Leading a District Transformation (Case Study)
Student-Driven Inquiry (Workshop)
Students Writing History: A Museum Collaboration (Talk)
#StudentVoice: Why InventEd is a 21stC Essential (Future20)
Will They Vote? Teen Journalists on the Youth Vote (Talk)
Youth Voice: Sparking Synergy for Inclusive Change (Panel)
Photo l-r; Mohamed Abdel-Kader (The Aspen Institute), Jarrad Henderson (USA TODAY), José Antonio Bowen (Goucher College), Michelle Weise (Strada Institute for the Future of Work), Amber Briggle (Human Rights Campaign), and Whitney Hollins (NYC DOE/We Got Us Now).