Watch SXSW EDU 2023 Films Now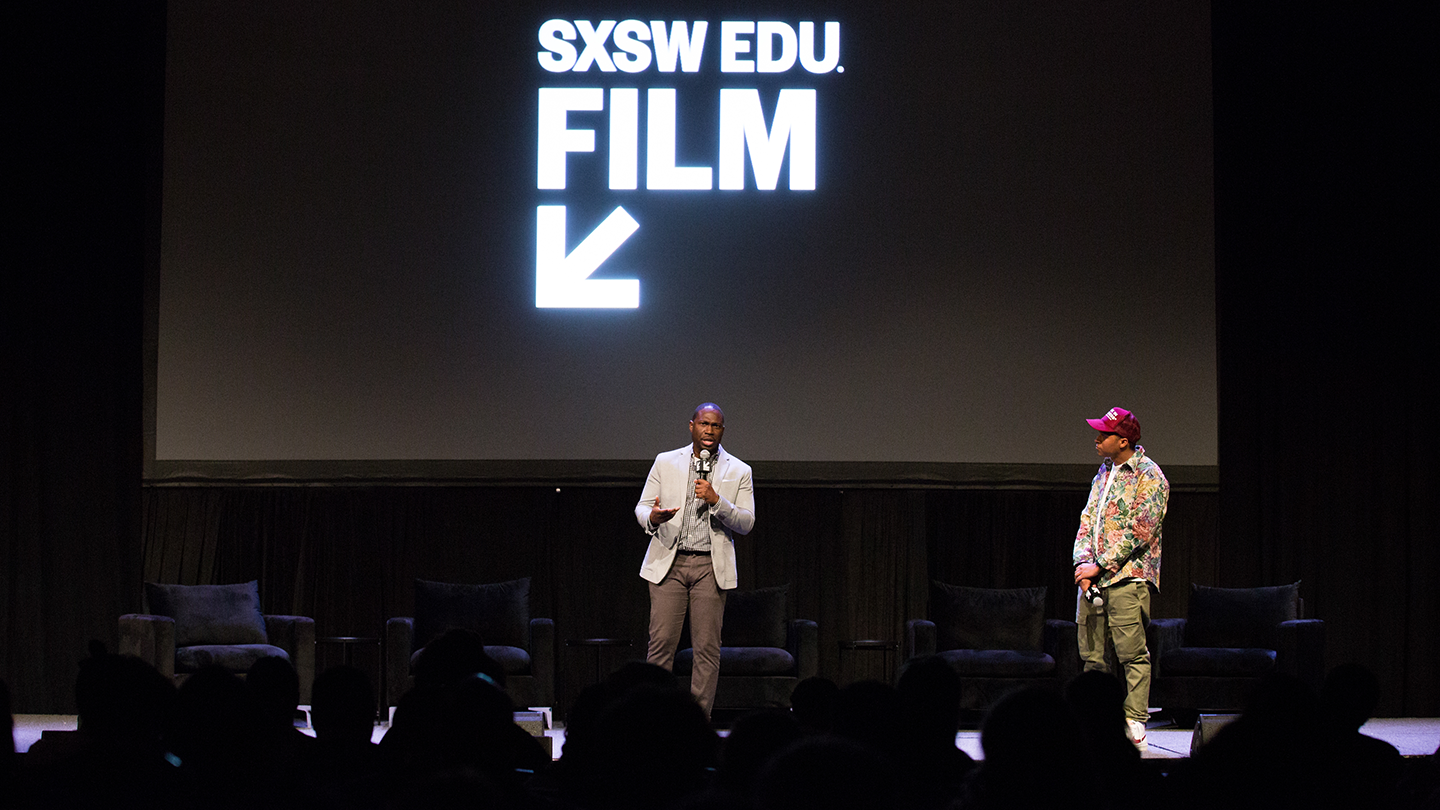 At SXSW EDU, we embrace the art of filmmaking as a means to honor and uplift the profound impact of education. Our Film program is a vibrant showcase, illuminating thought-provoking narratives and documentaries, all woven around various facets of education and learning.
Last March, our film lineup featured a captivating array of stories, diving into pressing issues including college hazing, obstacles limiting women's pioneering ambition, the battle for equity in education, support for learners with ADHD, and more. Experience the transformative power of these films by watching them at home or requesting a screening, and use them to get a glimpse of the SXSW EDU Film program that you can expect at SXSW EDU 2024.
Interested in having your film screened at SXSW EDU 2024? Save the date. The Film application opens on Tuesday, August 8.
Here's a rundown of available SXSW EDU 2023 films and where you can watch them:
All Who Dare
Nine struggling students from across the United States have chosen Eagle Rock School as their best hope for graduating high school. Their first course: a 24-day wilderness expedition in the Colorado mountains that will test them in every way. Will they learn to live and work as a team in order to pursue this once-in-a-lifetime opportunity?
Rent or buy on Amazon.
Hazing
In "Hazing," Byron Hurt visits with members of a variety of groups that practice hazing, talks to survivors of hazing, and gives voice to the families of young people who lost their lives. Expertly weaving these first-hand testimonies with insights from violence-prevention experts, the film provides a nuanced and empathetic portrait of a culture that confers a sense of belonging even as it too often leads to violence and institutional coverups.
Watch with PBS Passport.
Pioneers in Skirts
Pioneers in Skirts is a feature documentary examining the stereotyping and sexism that can chip away at a woman, limit her potential, and make her feel like she must rethink her dreams. Director Ashley Maria shares her own story as she follows the journey of 3 ambitious girls on a robotics team, their fathers, as well as a young mother — all while speaking with fellow pioneering women and topic experts who have solutions to share, in order to show how we ALL can be part of the solution.
Rent or stream through various platforms.
Seeds of Greenwood
A century after the Tulsa Race Massacre, "Seeds of Greenwood" explores how today's generation is being planted and nurtured within the fertile soil of Tulsa's historic Greenwood District. The film follows the birth of the Thunder's innovative after-school program, Thunder Fellows, as well as the inspirational journeys of students in the inaugural class and the staffers who are cultivating them.
Watch online at no cost.
Teacher
There are 3.1 million public school teachers in the U.S. education system. Most are underpaid and underappreciated. In this raw and emotional documentary, we follow Nkanga Nsa on her inspiring journey to become a teacher in the nation's 3rd largest public school system, Chicago Public Schools. It begins with resident teaching at The Curtis School of Excellence where Nkanga joins the ranks of a cohort of teachers changing the narrative about what it means to teach in an underserved community.
Request a screening.
The Disruptors
ADHD is one of the most commonly diagnosed-and widely misunderstood-neurological conditions in the world today. But what if having an ADHD brain is actually an asset? A growing number of entrepreneurs, Olympic athletes, and award-winning artists have gone public about their diagnosis, saying that it has played a vital role in their success. "The Disruptors" hears from them, and a number of families as they navigate the challenges, and the surprising triumphs, of living with ADHD.
Rent or stream through various platforms.
The Right to Read
When a child can't read, their chances of incarceration, depression, and homelessness increase. That's why Oakland-based NAACP activist Kareem Weaver is fighting for better reading instruction. He believes literacy is one of the greatest civil rights issues of our time. "What good is winning the right to vote if we can't even read the ballot?" Fed up with the bleak reading scores in his own community, Kareem files a petition with the NAACP demanding change in the early reading instruction.
View upcoming screenings or request a screening in your community.
The Secret Song
"The Secret Song" is an immersive view into the final chapter in Doug Goodkin's teaching career. His methods are thrown into disarray as the pandemic forces schools into remote learning, and a program that always prioritized singing and learning "through the ear, not the eye" has to adapt to an online format. The film shows the dynamism and adaptability that all teachers must find and bring forth in the classroom. It makes visible the value of improvisation in navigating real-world challenges.
View upcoming screenings or request a screening in your community.
This is My Black
Things have drastically changed for the choir students at Pine Forge Academy, a historically Black boarding school nestled in the hills of Pennsylvania. The students return to a school in a time when anti-blackness is rising and a deadly virus is sweeping the world. Through thought-provoking dialogue, peering into history, inspirational music, dance, poetry, and percussion these students endeavor to make sense of their identity, their faith and the fractured world around them.
Stay tuned for more information on when the film will be available to the public.
Screen Your Film at SXSW EDU 2024
Apply to screen your narrative or documentary film at SXSW EDU 2024 starting Tuesday, August 8. Sign up for SXSW EDU email updates to be notified when the application opens.
See You at SXSW EDU 2024
Mark your calendars for Tuesday, August 1 when registration opens for the 2024 event. Take advantage early for the best rate and hotel options March 4-7, 2024 in downtown Austin.
Check out the News feed, watch videos, and follow us on Twitter, Facebook, LinkedIn, Instagram, and TikTok to get the most up-to-date information.
Photo by Akash Kataria