What's in PanelPicker – A Deep Dive into This Year's Proposals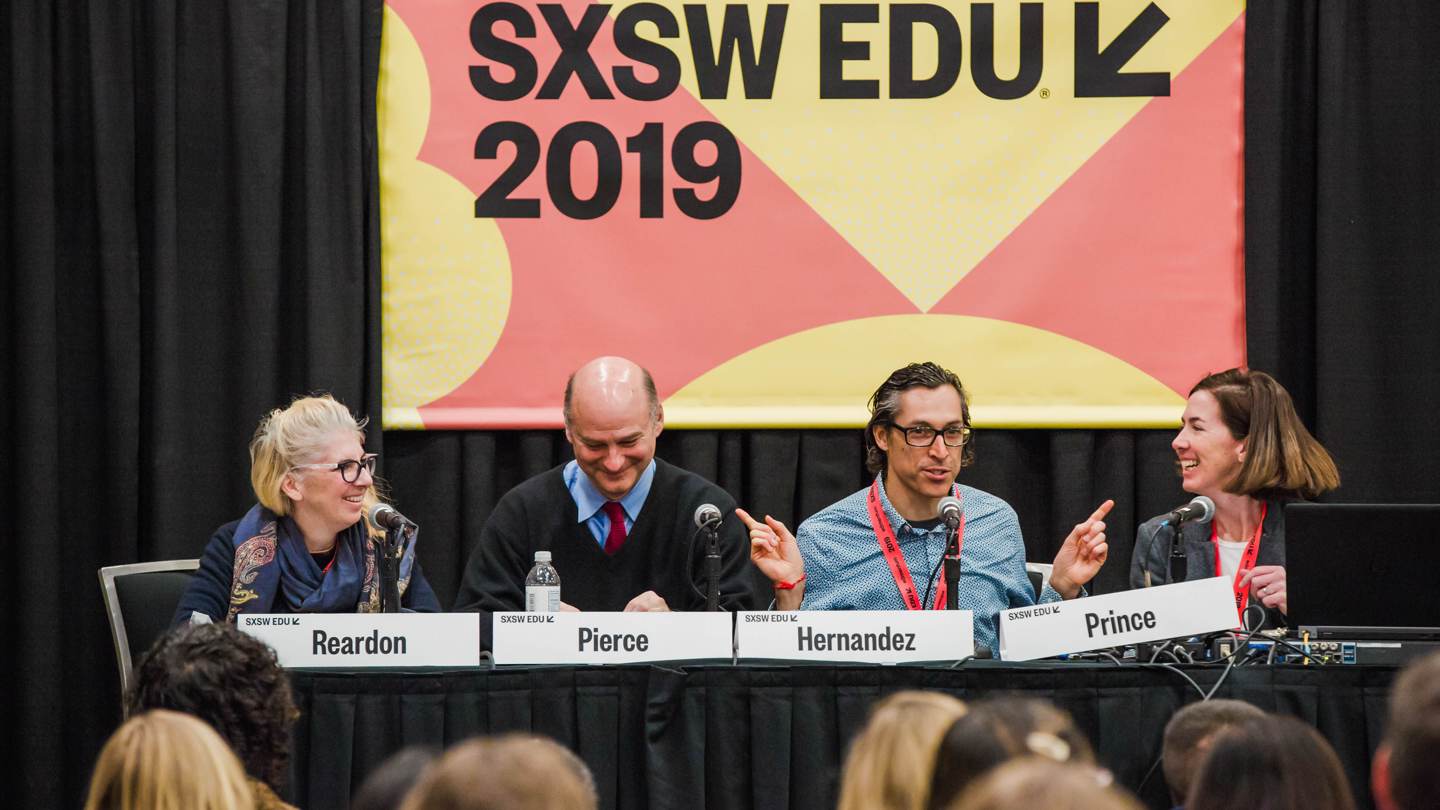 SXSW EDU leverages PanelPicker to give the community a significant voice in the programming at the event. PanelPicker is a two-step online process. Step one, PanelPicker entry, calls on the community to enter proposals for conference sessions. Step two, PanelPicker voting, allows the community to browse the proposals received, leave comments, and vote for the sessions that they think would be a good fit. The final decision is derived from community voting (30%), SXSW staff analysis (30%), and Advisory Board feedback (40%). With voting now underway, here's a deep dive into this year's proposals!
For SXSW EDU 2020 we received a record number 1,708 proposals. The 14% increase in year-over-year proposals indicates that the community dedicated to advancing teaching and learning continues actively engaged.
The proposals span across sixteen different programming tracks with K-12 Education, Higher Education, Equity, Emerging Tech & Development, and SEL & Wellness collecting the highest number of proposals. As expected, the panel and workshop formats were the most popular. Not far behind though, Future20 sessions had a surprising surge in entries this year.
Here's a look at the SXSW EDU entries by track.
Accessibility & Inclusion
The Accessibility & Inclusion track explores initiatives and programs that focus on special education, learning differences, and disabilities across the learning lifecycle. This includes instructional strategies, assistive technology, universal design, and more. We received 93 proposals in the Accessibility & Inclusion track which is 19% up from last year's entries. The majority of these proposals are in the panel and workshop formats. The most commonly used tags in this track are universal design, special education, diversity, and social justice.
Adult Learning
The Adult Learning track grew by 56% in the number of entries compared to last year. This track features programs and practices for continuing education, workforce training, and professional development as well as initiatives for mature learners and non-traditional students. The most used tags in the Adult Learning track are professional development, employability & talent development, and online education.
Arts
Arts-based pedagogies and practices are at the heart of the Arts track including the performing and visual arts, arts integration and funding, and the intersection of STEM and STEAM. Almost half of the session proposals in this track listed Deep Understanding as the level of expertise required for attendees to benefit most. Additionally, several sessions were entered for the performance format in this track.
Business & Investment
Content in the Business & Investment track is focused on the business of education including entrepreneurship and startups, investment and funding, marketing strategies, corporate initiatives and partnerships, market trends and analysis, and more. In this track, the top used tags are entrepreneurs & startups, career, and employability & talent development.
Early Learning
There was a 30% increase in Early Learning proposals. This track explores content centered on early learning instruction and pedagogy, administration, program and tool implementation and topics surrounding access, child development, funding, school design, and more.
Emerging Tech & Development
The Emerging Tech & Development track explores what's next in educational technology and implementation including artificial intelligence, XR, blockchain, cybersecurity, and more, as well as a look at technology development, coding, and data interoperability. The words "future" and "technology" are frequently used in session titles in this track.
Equity
The Equity track addresses equity, access, and diversity in education including social and economic factors, culturally responsive teaching, anti-racism practices and pedagogy, LGBTQ+ issues, and more to ensure equitable outcomes and opportunities for all. 10% of all session proposals entered for SXSW EDU were in this track.
Global Education
Programs and initiatives surrounding global collaboration in education including international instructional approaches and business ventures, language acquisition and ESL/ELL instruction, program implementation across borders, global partnerships, cross-cultural initiatives, and more are the focus of the Global Education track. There are 21 countries represented by speakers in this track including Brazil, France, the Netherlands, and Sri Lanka.
Higher Education
The Higher Education track features content addressing higher education instruction and pedagogy, administration, program and tech implementation, and issues surrounding access, assessment, funding and affordability, career readiness, school design, and more. To no surprise, this track came in hot with the second-highest number of entries.
Informal Learning
Programs and projects furthering learning outside of traditional classrooms and lecture halls including work based in libraries, museums, makerspaces, community centers, after-school and summer programs, and more are the prime focus of the Informal Learning track. In this track 27% of the entries were workshops and the top used tag was experiential learning.
K-12 Education
The K-12 Education track received the highest number of PanelPicker entries accounting for 22%. This track includes content focused on primary and secondary school instruction and pedagogy, administration, program and tech implementation and issues surrounding public and private education, assessment, funding, school design, college and career readiness, and more. School design and professional development tied for the most used tag in this track.
Leadership
Content in the Leadership track explores leadership and development in management and administration across all facets of the educational ecosystem from school, district, and institutional leadership, to business and executive management, and groundbreaking insights. The teacher leadership tag was used in 21% of the proposals in this track.
Policy & Civic Engagement
The Policy & Civic Engagement track is new for SXSW EDU and has received a significant number of proposals for its first year. This track addresses education policy across local, regional, national, and international governance including student data use, funding, school safety, and standards, as well as economic development, advocacy and activism, and government partnerships.
Science of Learning
The Science of Learning track encompasses cognitive development, brain science, and research into how we think and learn. Workshops and Future20 session entries account for over half of the proposals in this track.
SEL & Wellness
SEL & Wellness is a newly evolved track for SXSW EDU as well and ranked fifth for the highest number of entries. This track furthers social emotional learning and whole-child education including initiatives addressing mental and physical wellness, trauma-informed practices, and health education.
Student Agency
We continue to see increased interest in the Student Agency track each year. This track celebrates student initiative and advocacy by highlighting student voices, viewpoints, and achievements. Within this track, at least 12% of the speakers proposed identify as students.
Join the Voting
Participate in community voting through August 23 by visiting panelpicker.sxsw.com/vote to sign in or create a free account.
SXSW EDU 2019 session, Storytelling for Impact. Photo by Akash Kataria.