Registration & Housing Are Now Open for SXSW EDU 2024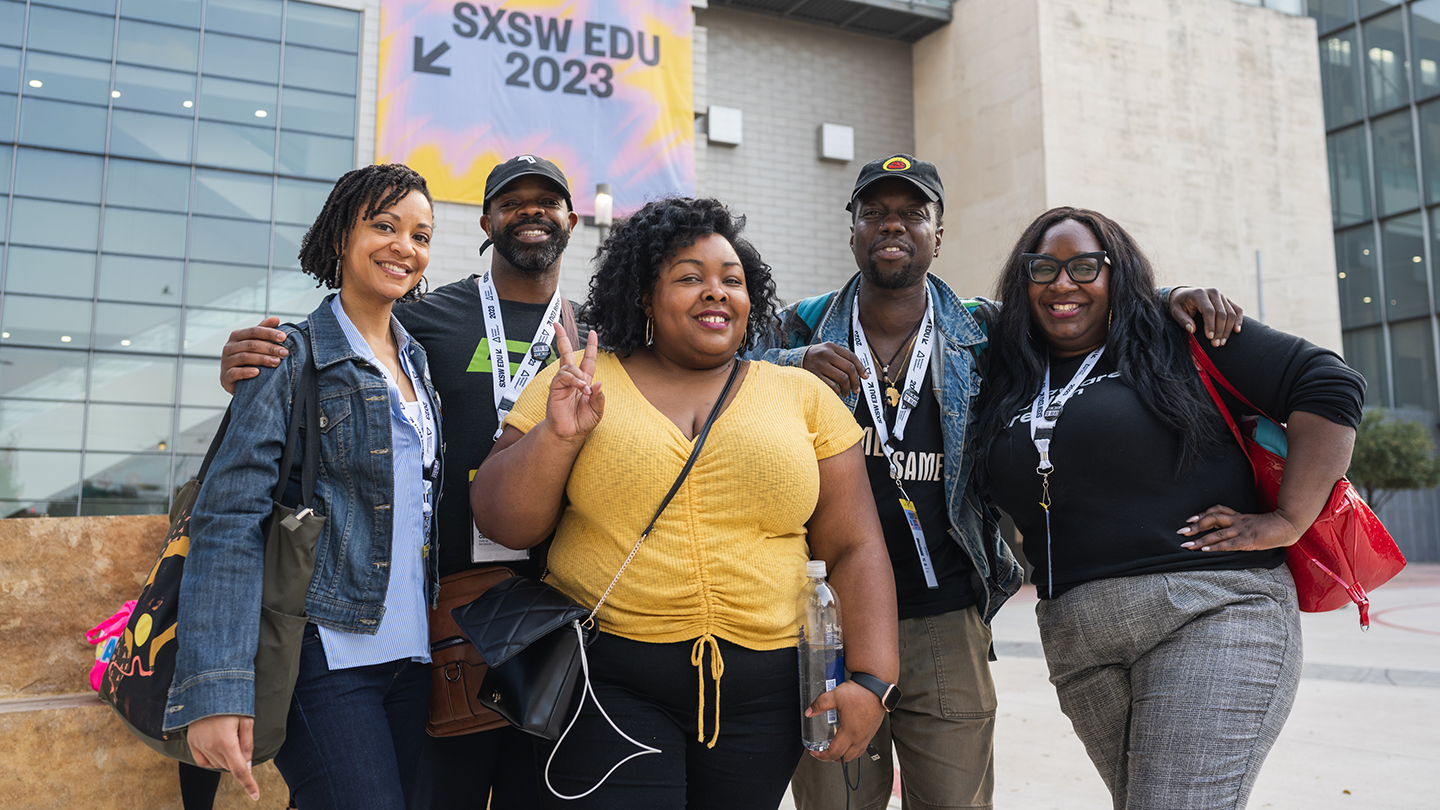 The moment you've been waiting for is finally here…
Registration and housing for SXSW EDU 2024 is now open! Lock in your spot today at the lowest rate and access prime downtown hotel options. Plus, check out six great tips on how to attend this year's event on a budget.
With the SXSW EDU 2024 badge, you'll gain access to four inspiring days of learning, discovery, and collaboration with thought leaders from around the world. Join this passionate community to create a new tomorrow for learners everywhere.
Your 2024 SXSW EDU registration includes:
This year, you can buy now, pay later with PayPal. Just use the PayPal option when checking out. Find out more at paypal.com.
Group Registration
Joining forces with good company makes SXSW EDU even more enjoyable! Maximize your learning opportunities by attending with a team. Register 10 or more people together, and each member will receive a discount on their registration.
Student Registration
Regardless of your area of study or education level, students can access SXSW EDU at significantly reduced rates. But hurry, there's a limited number of student discount registrations available. Apply now to secure your spot at a fraction of the cost.
Make Your Case
Many people pay for their SXSW EDU registration through their school or employer, and you can too. Sometimes all you need is a well-crafted email to make your case for attending. To make it easier for you, we have prepared an email template that you can utilize to persuade your boss, school, district, or institution leader to approve and fund your trip.
Vote on Session Proposals
Have a say on the 2024 program by exploring and voting on session ideas submitted through PanelPicker for this year's event. From Tuesday, August 8 through Sunday, August 20, you can vote for your favorite PanelPicker ideas to be a part of the decision-making process.
Stay tuned for exciting updates on content trends we are seeing in PanelPicker along with unique data points submitted by the community!
Join Your Community in March
Join us for SXSW EDU 2024 from March 4-7 in Austin, Texas. Don't forget to register and book your hotel early, and subscribe to our newsletter to be the first to know of any event information leading up to the event.
Check out what's new for SXSW EDU 2024 and learn about all the ways that you can get involved.
Photo provided by Tico Mendoza