Applications Now Open: Participate at SXSW EDU 2020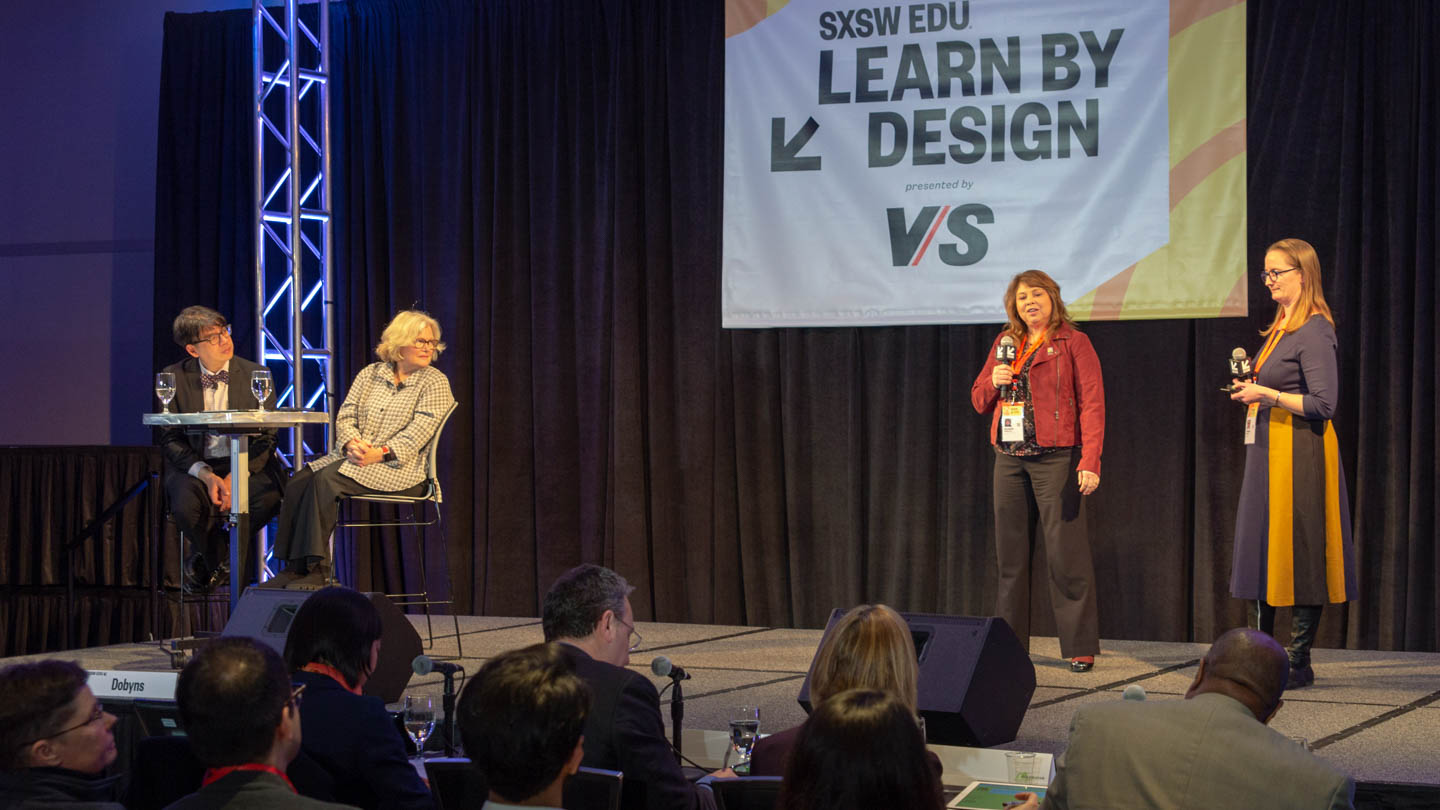 The SXSW EDU Conference & Festival is driven by community participation. There are a number of opportunities available for individuals and organizations to participate on March 9-12, 2020. Today, applications for competitions, films, mentors, and the Playground open. Learn more and apply today!
Film
Films that explore critical topics and issues impacting education are screened throughout the SXSW EDU event. Often times, these film screenings conclude with a Q&A featuring the filmmakers, film subjects or experts on the topic at hand, providing attendees an opportunity to connect with the film on a personal level.
Apply: Monday, July 1 - Tuesday, December 3
Launch
Up-and-coming startups impacting the future of teaching and learning take center stage in the Launch competition. The competition provides a platform for early-stage companies seeking feedback, investment, strategic partnerships, and exposure.
Apply: Monday, July 1 - Friday, November 1
Learn by Design
The Learn by Design competition elevates groundbreaking work in the design of physical learning environments and how it impacts pedagogy and learning outcomes. The competition is dedicated to showcasing imaginative and impactful designs of education spaces.
Apply: Monday, July 1 - Friday, November 1
Learn More About Learn by Design
Mentor
The mentor program facilitates purpose-driven, one-on-one connections between experienced professionals and solution-seeking attendees. The program provides an opportunity for professionals to share their time, skills, and insight with mentees eager to connect and learn.
Apply: Monday, July 1 - Friday, September 20
Playground
The Playground is an interactive space, positioned in the Expo, that showcases new strategies to activate students' learning. Organizations can participate as Playground displays, a curated group of impactful and transformative organizations and individuals in education.
Apply: Monday, July 1 - Friday, September 20
Learn More About Playground Displays
Student Startup
The Student Startup competition supports youth entrepreneurs, serving as a platform for high school students to showcase their business ideas. The competition gives students an opportunity to showcase their talents, validate their business ideas, and gain experience.
Apply: Monday, July 1 - Friday, November 8
Learn More About Student Startup
Subscribe to the SXSW EDU newsletter to stay informated with news and information about SXSW EDU.
SXSW EDU 2019 Learn by Design Competition. Photo by Hans Watson.