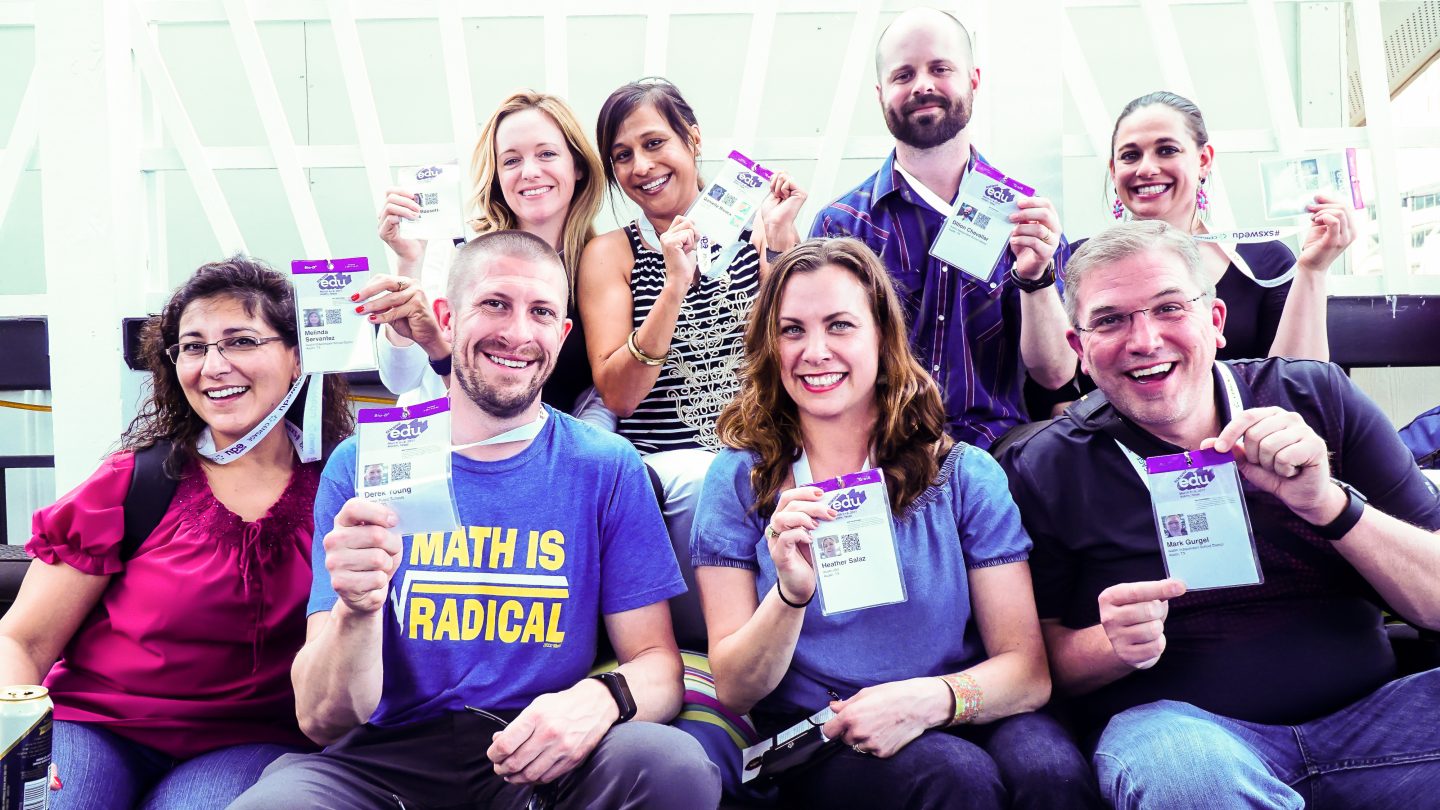 It's go time! Registration and housing for SXSW EDU 2018 are now open.
Early birds get the lowest rate on their registration and the best selection of downtown hotels. We've worked hard with our hotel partners to provide affordable rates and are excited this year to have four downtown hotels under $200 a night. Here are more pro tips on how to rock SXSW EDU on a budget.
It's scorching hot in Austin (106 degrees on Saturday!), but the team has enjoyed escaping the Texas heat over the past few weeks to visit with the community in cities across the country as part of our Community Meet Up tour. We heard from students in Seattle, researchers in New York City, reporters in Washington D.C. and got to play at the children's museum in Austin. Thanks for coming out to learn with us!
PanelPicker closed for proposals a little over a week ago and we've been busy reviewing more than 1,400 submissions—a new record for SXSW EDU. We're still working through a more thorough analysis of the data captured in PanelPicker and hope to have some trends to highlight soon. In the meantime, I want share some quick takeaways from this year's submissions:
Record breaking year with total submissions for SXSW EDU in excess of 1,400.
The Equity track had the biggest increase in submissions over last year and grew by 52%.
Informal Education had one of the strongest launches ever for a new track with a total of 79 submissions.
Tracks that grew by more than 40% over last year include Business, Language Learning, SEL, Equity, VR/AR and Employability.
Public voting for PanelPicker starts on August 7, along with advisory board and staff grading. I can't wait to jump into the proposals along with you to see what rises to the top.
Want to learn more about our vision for 2018? Check out the Kicking Off 2018 post I wrote at the end of June. As I shared then, I look forward to keeping in touch throughout the season. You can reach me at greg@sxswedu.com.
Don't forget to register and book your hotel early, and subscribe to our newsletter to hear the latest on the event leading into March. There are still many opportunities to participate at SXSW EDU.
We hope to see you in Austin soon!
Photo by Ziv Kruger.